France has many towns in its different departments and different parts which are famous for ancient historic, cultural heritage. Armenttieres a town in Nord department of northern France does not have any ancient historic heritage. It becomes a part of the country in 17th century. But it gained popularity and recognition for its cloth making expertise. But the town became prominent and a kind of internationally known as World Wars hit heavily. In WW1 The battle of Armentieres was very famous for German mustard gas bombing. The town has a few high level  war honors for service. There are sites connected with these WWs also. Therefore a tourist can have pretty good times visiting several interesting places in Armentieres. Here is a list.
5 Great Places To Visit In Armentieres
1. The Great Town Square
The town square or mid part is very spacious, well kept and arranged by local govt for tourists. This mid part of town has several historic monuments and buildings. The most striking is the town hall with clock tower, Others are the Saint Vaast church and war memorial. Like all other historic sites or memorials this church has also undergone vast repair and restoration. But the old or medieval flavor is kept. There are several coffee shops here in this part of town where you can sit, enjoy coffee and relax with fresh mind.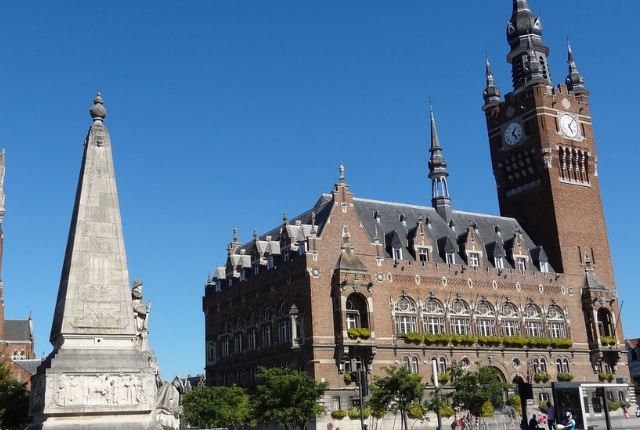 2. The Town Hall And Clock Tower
This building as said earlier is the most striking and prime attraction of town square. Like other monuments of Armetieres this town hall and the bellfry or clock tower was devastated and restored heavily later on. Experts say that the architectural style while restoring has followed Neo Flemish. The town hall has articles and objects are connected with the town's weaving and other cultural and economic heritage. If you can ascend some two hundred stairs and reach to the top of the tower you can be rewarded with a spectacular top view of Armentieres.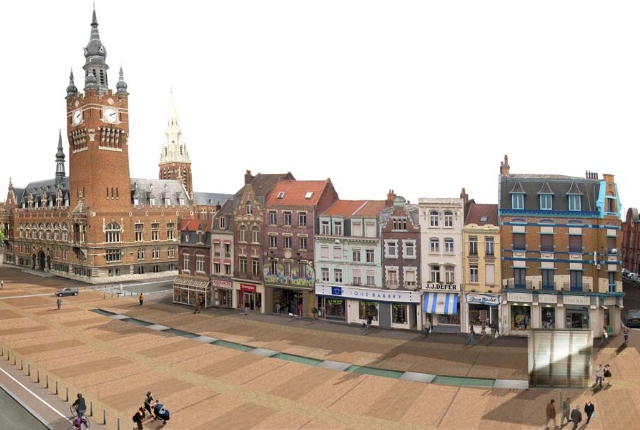 3. Battle Museum Of Fromelles
To witness sites connected with WWs in Armentieres you have go to Fromellles  which is a few minutes of walk from the town. In Fromelles there is a major cemetery called Pheasant Wood Military Cemetery where dead soldiers of 1918 battle were buried. This museum is located besides the cemetery. The museum has interesting articles connected with this destructive war that claimed nearly 8000 lives. There are exciting life size models of  trenches that can be seen as dioramas inside the museum also.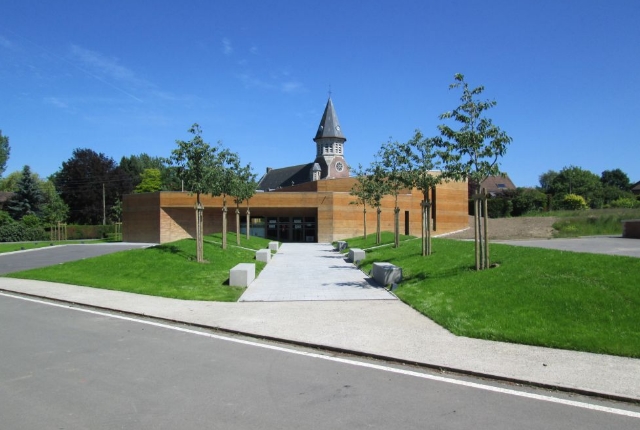 4. Art Museum Of Lille
Like Fromelles Lille is also a town That can be visited from Armentieres. Lille is situated at a distance of 14kms from the city. This art museum is a major attraction of Lille. It is said that this vast art museum can equal those of Paris too. There are interesting and great paintings from masters like Picasso, Goya, Ruben, Rembrandt etc. The paintings in this art museum can be dated from 15th to 10th century. Apart from paintings there are several sculptures from world famous sculptors too. In a world this place is heaven for art lover. If you are an art lover you have to come here if you are visiting Armemtieres. The museum is housed in a spectacular looking building.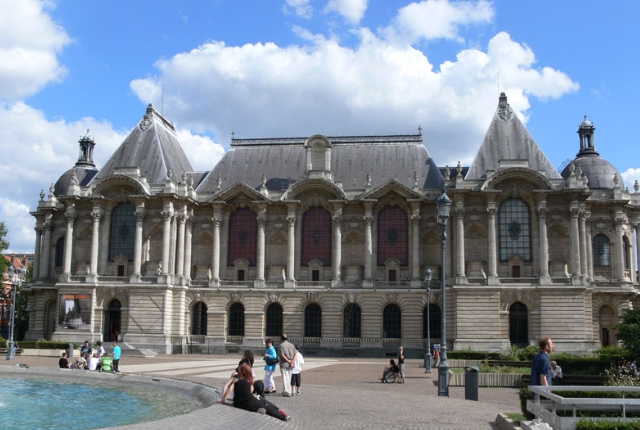 5. Beilleul
Beilleul is another town located at a short distance from Armetieres. The town has almost the same heritage of Armentiers. Its clock or bell tower is also severely restored keeping the old state intact. The panoramic view of the area is the same rewarding as Armentieres from the top.  Besides Beilleul has a rich art museum called Musse Benoit De Puyedt that an art lover can relish.