Renowned for its mesmerizing beauty, culture, history and cosmopolitan nature, France is one of the most famous travel destinations in Europe. Whether you are looking for famous artworks, a walk down historic lanes or collect a few fashion labels, a visit to France is never complete unless you discover all its famous cities. And in order to make your trip unforgettable, the accommodation must also be perfect. If you are looking for some of the most fantastic hotels in France, here is a list of 8 most amazing hotels. They are not only comfortable, luxurious and spectacular, all of them are designed to make your trip memorable.
Let's Find Out The 8 Most Amazing Hotels In France:
1. Hotel Le Moulin du Roc
Hotel Le Moulin du Roc is the perfect place to enjoy privacy. The hotel is never too crowded and has only 15 rooms, allowing guests to completely relax in a serene environment.
Located on the banks of the Dronne River, the property used to be a 17th century mill which has been converted into a luxury hotel.
It is renowned for its exclusive treatment. The four poster beds, the wooden beams in the rooms and the grand fireplaces are some of the fascinating features of this lovely hotel. Its pools, tennis courts and bars are a top draw among the guests. The hotel also offers cooking classes where visitors can learn the tricks of authentic French cuisine.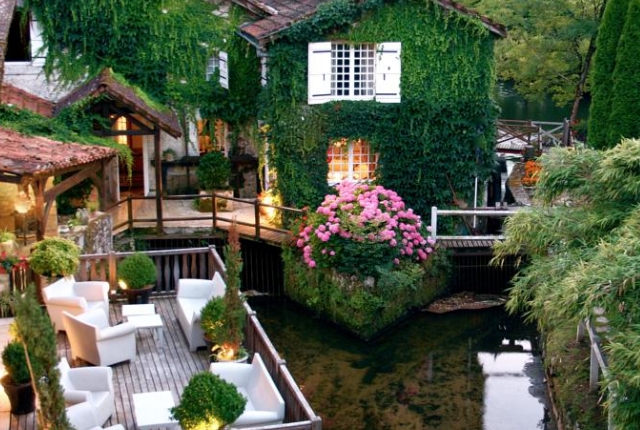 2. Shangri-La Hotel
If you wish to enjoy the most stunning and exquisite views of the famous Eiffel Tower in Paris, the Shangri-La Hotel is where you must be booked. It is a hotel with a historic past and the property once was home to Napoleon Bonaparte's family. It has a luxurious environment and offers guests the best of hospitality. It is just a minute away from the metro station. The marble bathrooms with heated flooring, its Cantonese dining room and an awesome French eatery are some of its most noteworthy features.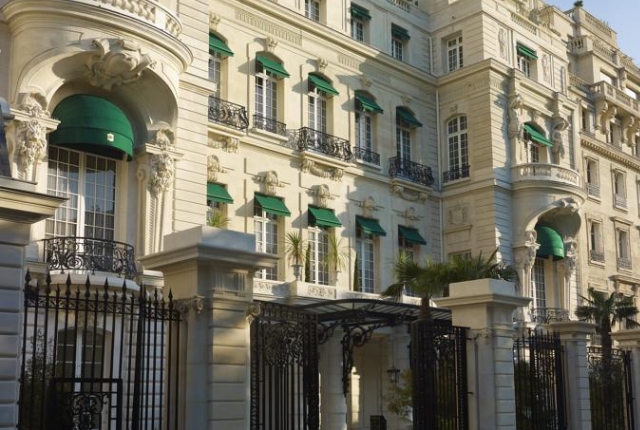 3. L'Imperial Palace
With a stunning waterfront view and surrounded by lush greenery, L'Imperial Palace is the perfect place to enjoy the natural beauty of Annecy. It is a grand hotel built in the Belle Epoque style. Overlooking Lac d'Annecy, this wonderful property takes you away from the hustle and bustle of city life. A number of rooms have balconies and offer spectacular view of the surroundings. There is plenty of opportunity for outdoor recreation also. L'Imperial Palace is also known for its exciting casino and for offering a thriving nightlife.
4. Hotel Plaza Athenee
On your trip to Paris, Hotel Plaza Athenee can be the ideal accommodation choice. It is one of the best hotels in the city and offers everything that you can imagine for a great holiday. While food lovers have the choice of sampling some of the finest French cuisine at one of its four famous restaurants, the cocktail bar is the best place to taste some great French wine. The charming French style hotel is beautifully decorated and one of the most interesting aspects of its décor remain the ivy-climbed walls, dotted with lovely French windows covered in a red hood like shade. Its close proximity to Avenue des Champs-Elysees also draws a lot of guests.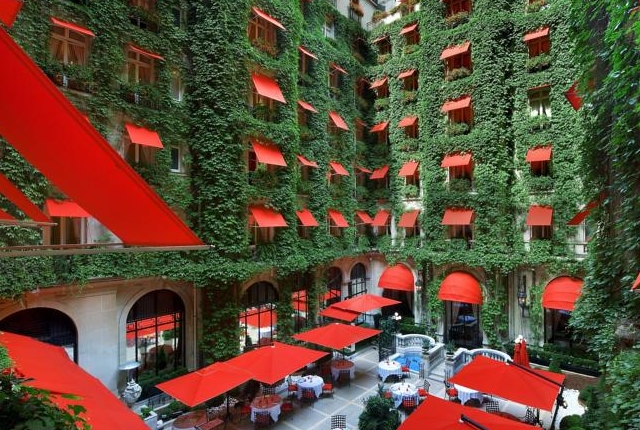 5. Carlton Hotel
The Carlton Hotel in Cannes is a celebrity hotspot. It is one of the most renowned hotels in the area and is known to host many famous personalities. Cannes is popular for its annual film festival and during this time, you can often spot actors at the hotel's swanky lobby bar. The hotel has a private beach and guests can swim peacefully, without an interfering crowd. It overlooks the Bay of Cannes and a number of rooms provide fabulous sea views.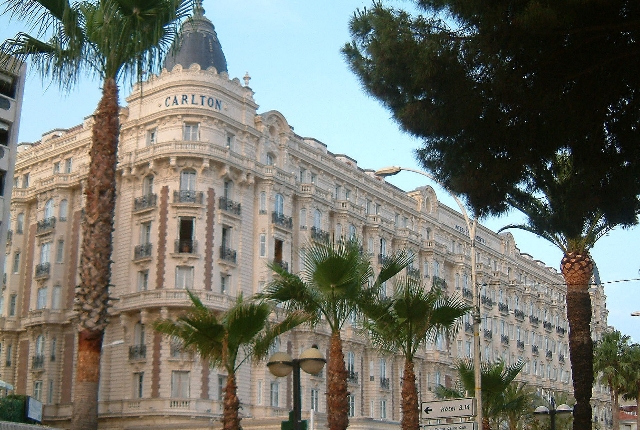 6. Chateau Eza Eze
A few miles away from Monaco, Chateau Eza Eze is a spectacular hotel on the Mediterranean coast. The property is steeped in history and the rooms have stone walls. Some of them offer magnificent views of the ocean and it is the perfect place to enjoy a vacation. Its glass walled restaurant is the most famous fixture of this hotel.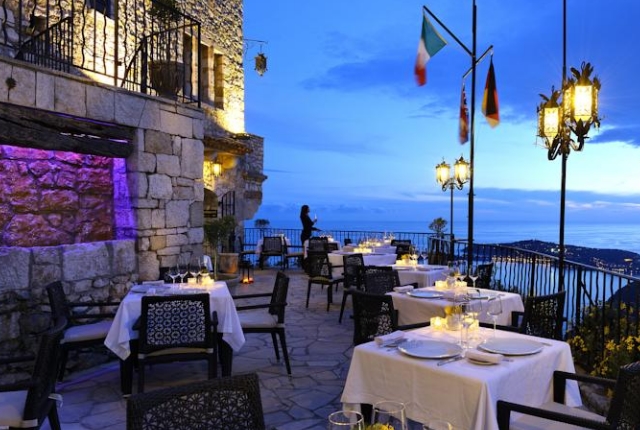 7. Chateau Grand Barrail
Chateau Grand Barrail is a luxurious hotel with exquisite décor. It looks like a palace and gives you the feel of a private castle. Built on a sprawling green park, it allows guests to take walks around this wonderful place. Its spa, heated swimming pool and incredible stained glass windows in its dining room make this hotel one of the best in the region.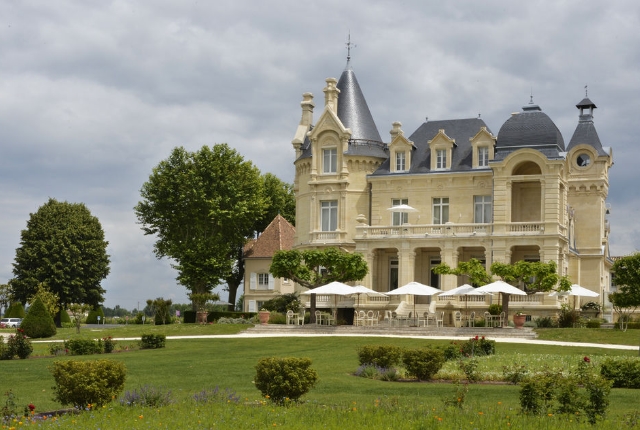 8. Hotel du Cap Eden Roc
To enjoy the best of the French Riviera, a stay at Hotel du Cap Eden Roc is recommended. It epitomizes French glamour and beauty. The hotel has a private beach and guests are treated to awesome seafront suites, villas and even butler services. It is renowned for its world class facilities and amenities.