With a dreamy, fairy tale appeal France always features high up on a traveler's must visit list. A romantic's favourite, the country is bestowed with natural beauty, picturesque villages, impressive castles and breathtaking cathedrals. Whether it is the boulevards of Paris or the top fashion stores, it appeals to one and all. Besides, French history, culture and cuisine never fail to impress. And if you are looking for a relaxed holiday in a quaint village, the fishing villages of Britany are perfect foils to your desire.
Let's Look At 10 Amazing Tourist Attractions Of France:
1. Eiffel Tower
The iconic Eiffel Tower is the most recognized landmark in the world. Located in the heart of Paris, the tower was designed by Gustave Eiffel in 1889. The 320 meter structure now gracefully adorns the city's skyline and is also called the 'Iron Lady'. A very famous tourist spot, no tour to France is complete without a visit to the Eiffel Tower. Visitors can enjoy panoramic views of the city from its towering heights while enjoying a great meal at the famous Jules Verne restaurant.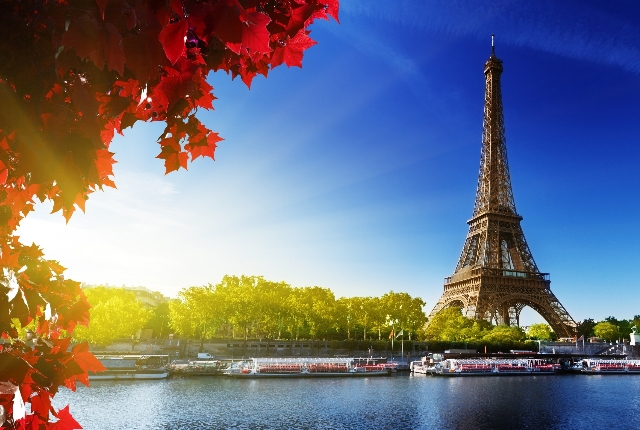 2. Palace of Versailles
Palace of Versailles is an opulent place designed to display the glory of the French monarchy. Its Baroque interior is noteworthy and the palace set royal standards for other princely courts in Europe.
The Hall of Mirrors is a fantastic place which served as the place where courtiers waited for the king.
It is a stunning hall with mirrors all around it and looks amazing when sunlight seeps into the hall through its many windows. The reflection of light caused by the many mirrors create a magical atmosphere within the hall. Its charming fountains, picture perfect gardens and beautiful pools are worth visiting.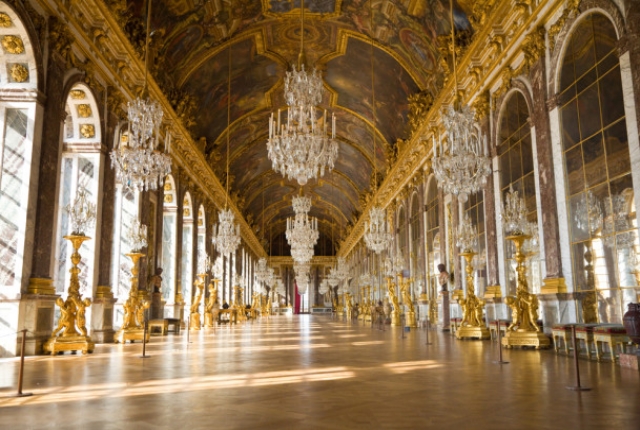 3. St Tropez
St Tropez is a modern resort community that is now home to millionaires, fashionistas and famous personalities. It initially served as a military base and was home to a fishing village. However, St Tropez has now become a hotspot for tourists. Its beaches are crowded with swimmers, sunbathers and windsurfers. Motorized water sports, sailing and yachting are also quite popular here.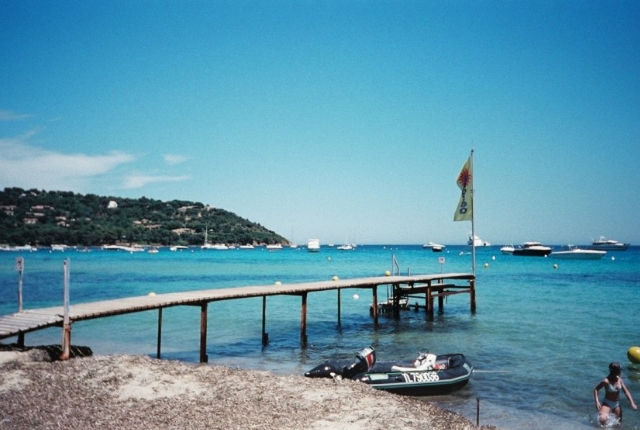 4. Louvre Museum
The Louvre Museum is one of the world's most renowned art exhibits. It features a fantastic collection of fine arts by renowned artists. Famous art works such as Leonardo DaVinci's Monalisa, Venus de Milo's sculpture from the 1st century BC and the Wedding Feast at Cana by Veronese can be seen here. It boasts of innumerable masterpieces and has over 30,000 art pieces. The museum is huge and it is very difficult to see everything in a day. So, plan your trip ahead and focus only on what you must see.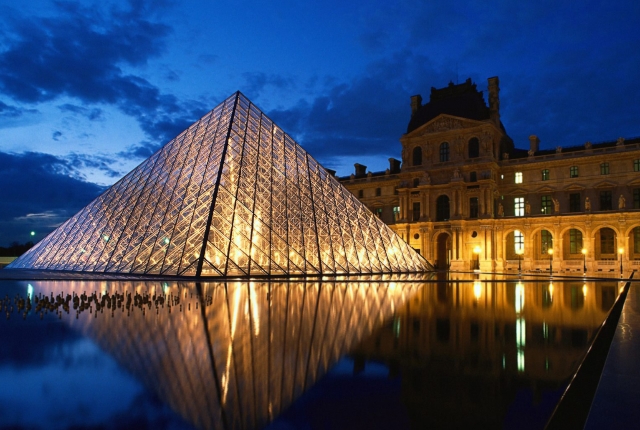 5. Mont Saint Michel
A dramatic French landmark, Mont Saint Michel is an astounding sight. Located on the east coast of Normandy, Mont Saint Michel is a fascinating place that seems to rise from the sea. Perched atop a rocky islet, it is guarded by huge walls and bastions.
During high tide, it becomes an island but during low tide it can be reached by foot, crossing over the sandy beach.
The Abbaye de Saint-Michel is the most noteworthy structure here and its medieval architecture is simply impressive. Situated 155 meters above the sea level, it provides breathtaking views of the adjacent seaside and is a popular pilgrimage destination.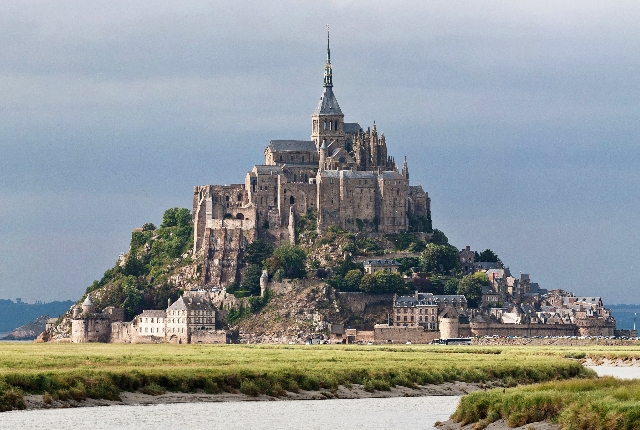 6. Mont Blanc And Chamonix
The dreamy French alps look like story book stuff and the stunning views of Mont Blanc is no less impressive. Mont Blanc or the White Mountain is the highest mountain peak in Europe and is located at the border of Italy and France. The 4810 meter high peak is always bathed in snow, lending its famous name of Mont Blanc.
Nestled below the White Mountain is the traditional alpine village called Chamonix. People visit this place to see its historic churches, small chalet restaurants and the charming auberges.
It is a great place for adventure lovers. Outdoor activities such as skiing, hiking, rock climbing and other high adrenaline activities can be pursued here. It is a great place to relax and get lost in the serenity of Mont Blanc, wonder at its awesome natural beauty and hum a tune as you hear the sound of gushing streams. The food here is particularly delectable and you must not miss the cheese and potato based dishes along with its famous fondues and raclette.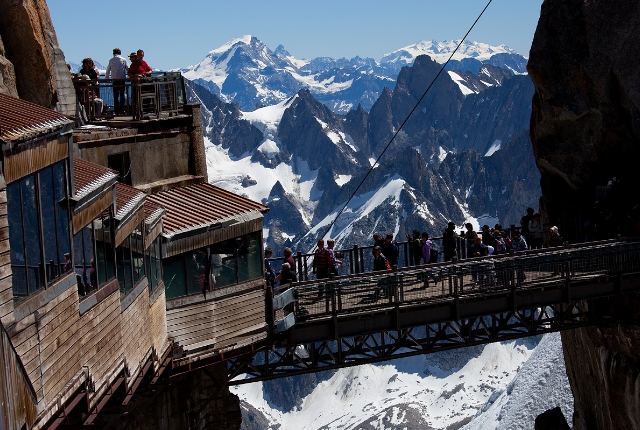 7. Cathedrale Notre-Dame de Chartes
A fine example of medieval Gothic architecture, the Cathedrale Notre-Dame de Chartes is a wonderful cathedral that inspires many believers. It spreads over 2500 square meters and its colourful glass windows filter light into the main hall. The effect of light and shadow creates an ethereal environment. Biblical stories are also depicted on the windows and its craftsmanship is certainly praise worthy. The Passion and Blue Virgin window are particularly beautiful.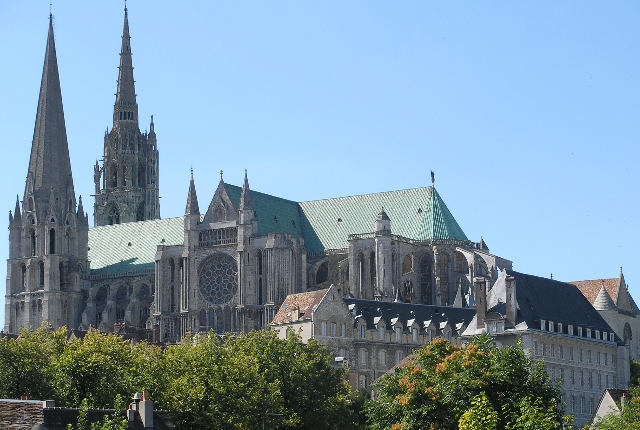 8. Gorge du Verdon
Gorge du Verdon is a stunning river canyon that is frequently visited by tourists. Its enormous natural beauty lends to its gorgeous environment. Visitors are allowed to boat through the canyon and it offers the best views between Castellane and Moustiers-Sainte-Marie.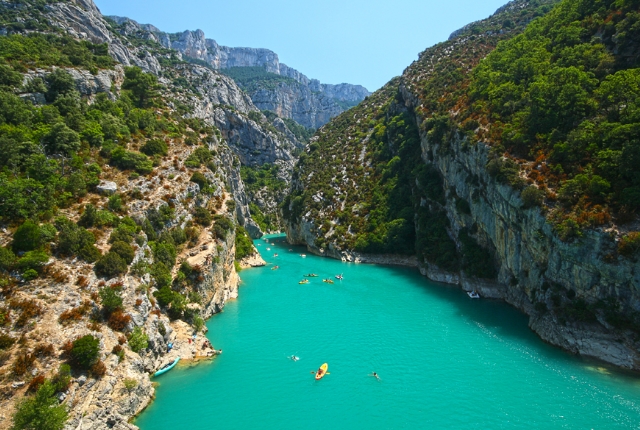 9. Bordeaux Wine Regions
French wine is renowned all over the world and if you happen to be a wine lover, the Bordeaux Wine Regions must not be missed. It produces some of the best quality red wine. The entire area produces different varieties of grapes used in wine making. While the Left Bank is used for growing cabernet sauvignon grapes, the Right Bank has merlot grape vines. The region also produces fantastic white wine and different types of dessert wines.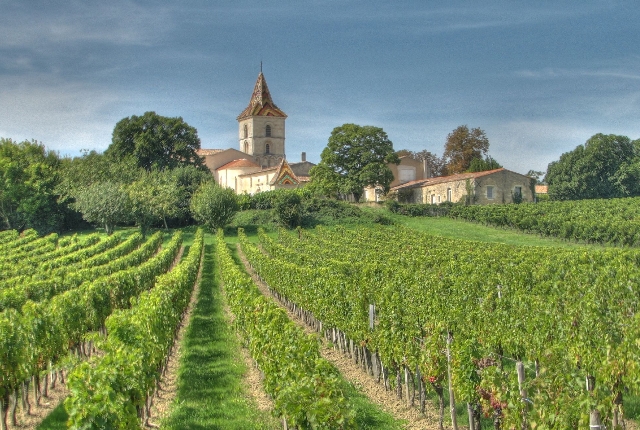 10. Carcassonne
Carcassonne is a fairy tale city that will take your breath away with its sheer beauty and grace. It is a fortified city with turreted towers and wonderful crenellated ramparts. The old town of Cite is walled on all sides and provides a glimpse into the Medieval era. Narrow, winding, cobblestone lanes and quaint little houses adorn Carcassonne. The Cathedral of Saint Nazaire is a popular attraction here along with the double circuited ramparts with 54 towers. On July 14 every year, Carcassonne hosts the Bastille Day Fireworks and it is a truly spectacular show.