It is needless to say that the country of art, culture and beauty France attracts a vast number of tourists from all over the world regularly. France is a country that is rich in historic heratge also. It was a Roman colony in 50 BC. Later Germanic- Frankish people founded the kingdom of France. France saw many important phases of world history to take place in its soil. Castles are one of the major elements of history. There are lots of picturesquely beautiful castes to be found all over France. A tourist who loves to visit such castles can have a very good time here in this country.
5 Great Picturesquely Beautiful Castles To Visit In France:
1. Saumur Castle
Saumur castle is actually a Chateau that means a major residential manor or house for an important royal person. This chateau or castle was built in 10th century by Count of Blois to stand Norman attacks. Later the castle was destroyed and rebuilt again in !2th century. It is situated on the bank of river Loire. It is octagonal in shape. With towers it looks really picturesque and fairy tale like from a distance. The castle is a great place to spend some times. For this the castle has several museums for tourists to visit inside. One filled with toys and models is definitely for kids and family to enjoy.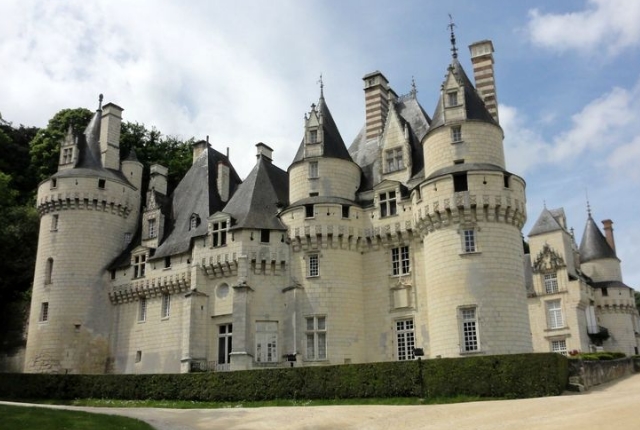 2. Castle Mont St. Michel
This is a well known tourists place of France particularly to religious minded poeole. The fortress is very old and the town which has developed over centuries as famous pilgrimage place was depended on this fortress or castle for protection in ancient and medieval age. This fort was built in 6th century AD. It looks spectacular even now. The fortress, town and the abbey everything is situated on an island in Normandy.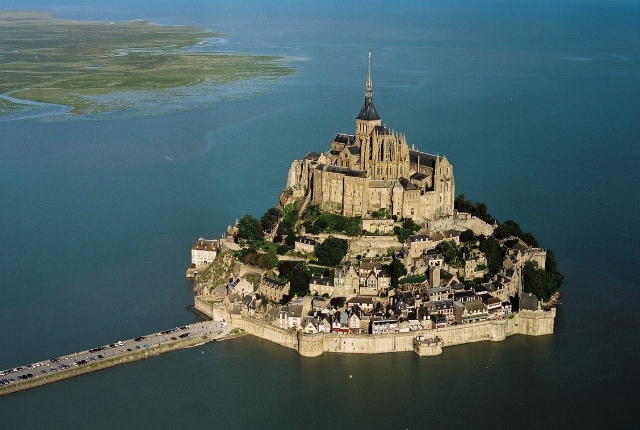 3. Castle Chambord
Castle Chambord or chateau de Chambord is said to be the largest chateau on the bank of Loire. it was built by king Francis 1 in 15th century. The king used it as his stay during hunting excursions. After French revolution the castle was abandoned and somewhat neglected for sometime. It got prominence when Louvre shifted its valuable art collection here when WW2 started. The chateau is a fine example of mixture between Renaissance and French art and architecture. A UNESCO site of France.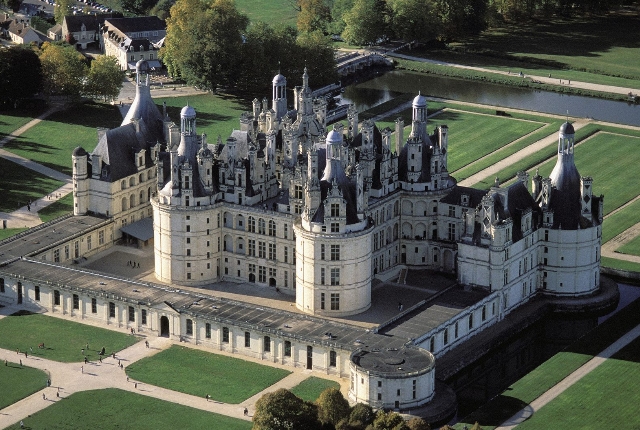 4. Vincennes Castle
If you have a desire to visit a beautiful looking castle while touring Paris then this castle again a chateau is for you. This castle was a royal residence during hunting excursion when king Louis 7th ruled. Later this castle became a more important place as some renovations were done. A strong wall and two moats with drawbridges were added to the structure. At the time of Napoleon the chateau was used as a park by public. The castle or fortress does not have many towers but its size and great look from a distance really deserve attention.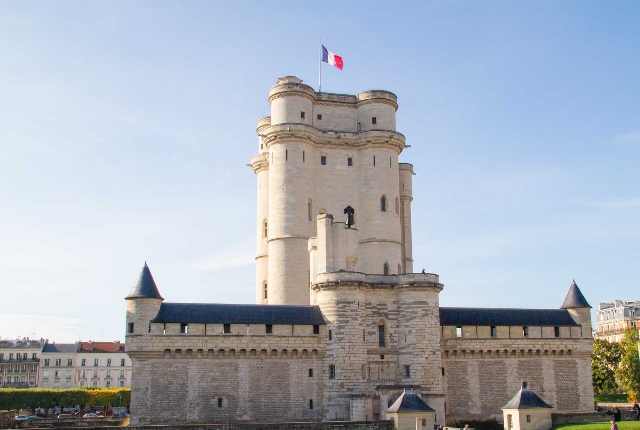 5. Angers Castle
The chateau de Angers or angers castle was built in black stone and has several watch towers. Historians say that there was a Roman establishment before the castle was built. The castle was founded in 9th century bu Duke of Anjou. The castle is one the most scenic castles in the Loire river valley. But it is famous for some great French art. The art is done following the Book of  Revelation. It is the Tapestry of Apocalypse that was done in late 14th century. It was a fine piece French art that was approved and financed by the king and duke of Anjou. In a wod this castle is site where art and history have merged together.