Scotland's castles are a must watch for every visitor. These graceful and awe inspiring stone structures have an impenetrable aura surrounding them, perfectly suited to the purpose for which it was once built. The castles are not extremely beautiful, rather they are rugged and blunt, built to protect the country from insurgents. Most of the Scottish castles are located atop cliffs, overlooking oceans and waterbodies and perfectly conjure images of an era where soldiers protected their land from intruders sitting guard at one of these castles. Scotland has plenty of beautiful castles scattered all around the country.
Here's A List Of 7 Most Beautiful Castles To Visit In Scotland:
1. Culzean Castle
Surrounded by a 600 acre park, Culzean Castle is Scotland's popular attraction. Once belonging to the Kennedy clan, the present castle was built in the late 18th century. It is a gorgeous place surrounded by surging seas, awesome gardens and breathtaking forests. It is perfect for admirers of architecture, history lovers or the keen walker. Located on a dramatic cliff, it is one of the finest castles of Scotland that provides the perfect opportunity to soak in its history.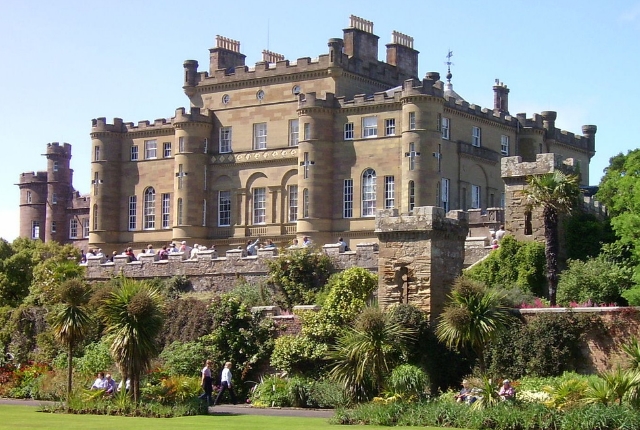 2. Eilean Donan
A picturesque castle, Eilean Donan is located on an island at the entrance of Loch Duich. It is one of those castles that were built on land and was inhabited in the 6th century. However, it was only after 700 years that a fortified castle was built here. During an uprising in 1719, Eilean Donan was partially destroyed. It has now been restored to its previous glory and is a very popular tourist destination. Connected to the mainland via a stone footbridge, it is also one of the most romantic castles in Scotland. Its stunning location has also attracted filmmakers and a number of Hollywood films have been filmed here.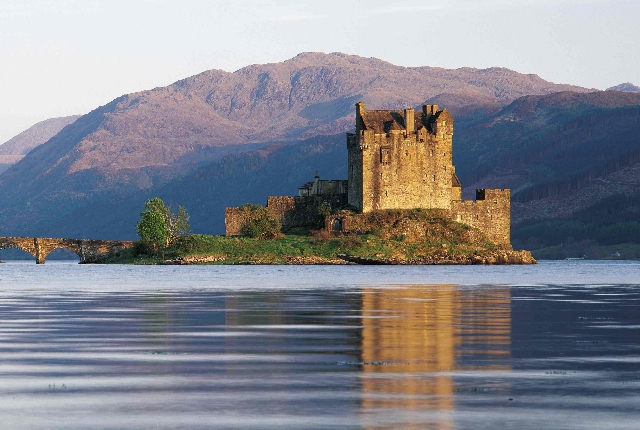 3. Edinburgh Castle
One of the finest and most important castles in Scotland, Edinburgh Castle certainly holds a position of pride. It is a great example of the country's military prowess, architecture, ideology and political power. Located high atop a dormant volcano, it is a dominating structure that is visible from a distance. It is also home to the famous Crown Jewels, Mons Meg and the Stone of Destiny. Standing as a representation of Scottish perseverance, it was a strategic location that played a vital role in the country's independence. Major battles were fought from Edinburgh Castle and it was also the hub of military strategies.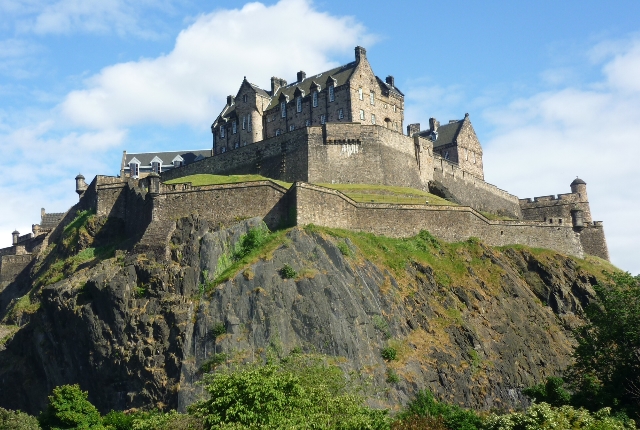 4. Balmoral Castle
Resembling more of an estate and less of a castle, Balmoral Castle served as the royal residence for many years. It was originally the hunting lodge of King Robert II during the 14th century. However, over time, many other wings were built and stands as a great example of Baronial architecture. At present, it is the holiday home of the British royals and many of its rooms and the ground is open for public viewing. This castle also has some of the Queen's private rooms.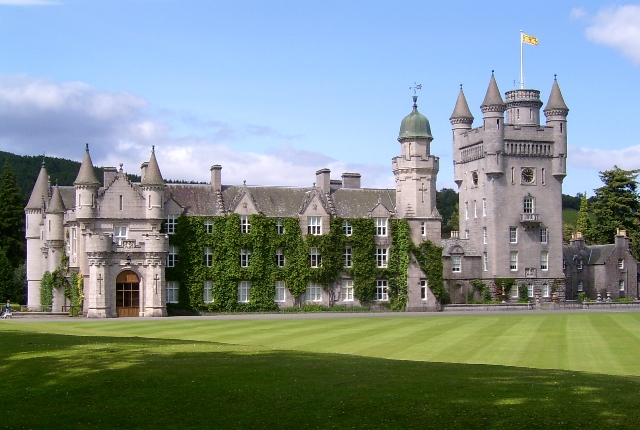 5. Stirling Castle
Historically renowned, Stirling Castle was the center of arts in the 16th century. It served as a home to many of Scotland's rulers. It is a huge structure and offer people glimpses of royal life. The royal palace and chapel where the Queen of Scots was crowned still remain a major tourist attraction. It is an intriguing place that has retained its past glory. Costumed bodyguards, courtiers and even servants will be available at the castle to greet you to this intriguing place.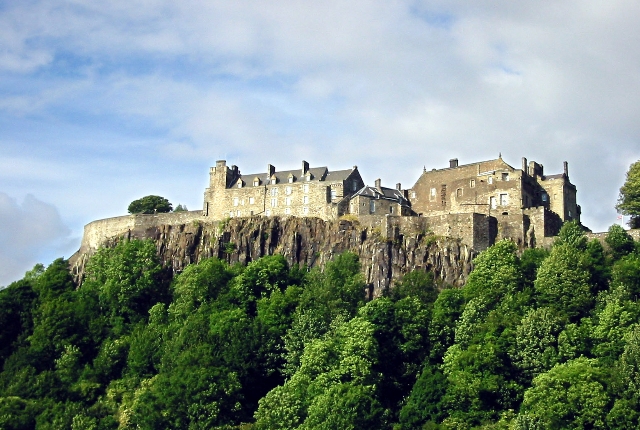 6. Urquhart Castle
Urquhart Castle is known for the beauty surrounding it. It provides an excellent view of Loch Ness and was once considered Scotland's biggest castles. However, it was blown up in 1692 by invaders and now only the tower house remains. This medieval fortress has remained peaceful ever since it changed hands from England to Scotland and was not used as a military foreground after that. A number of medieval artifacts are still found in the castle and people visit this place to ponder over its past glory and the stunning scenery of Loch Ness.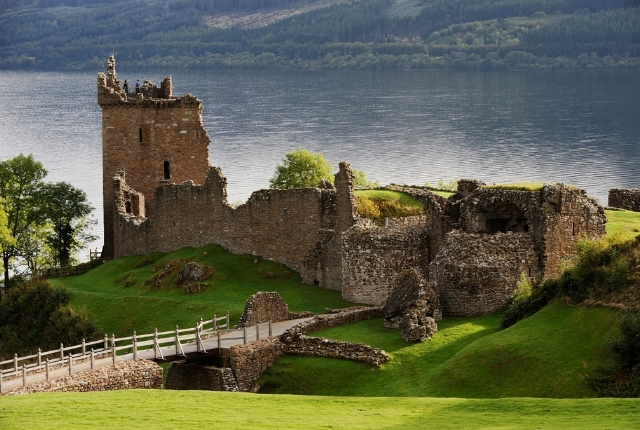 7. Dunnottar Castle
Dunnottar Castle at present has an impoverished look but is nonetheless daunting and evokes a feeling of awe. Sitting atop a cliff in the northeastern coast of Scotland, it is a medieval fortress which is steeped in history. Famous personalities like William Wallace, Charles II and Mary the Queen of Scots was associated with Dunnottar Castle. It is a great place for people who love to walk or hike up steep slopes. A flight of steps leads you to the top of the cliff where the castle is located.