Scotland is bestowed with natural beauty and its lakes consist of the best attractions. The scenic lakes are not only mesmerizing, they have a rugged look that make them even more attractive. The country has over 30,000 lakes or lochs and are excellent places for hiking, fishing or simply soaking in the beauty of the region. Since there is no dearth of lakes in this country, it is hard to pick a few. To make your task easier, here is a list of the 10 must visit lakes in Scotland.
Some Of These Are Also Inhabited By Legendary Monsters:
1. Loch Ness
One of the greatest attractions of Inverness, Loch Ness is known for its majestic beauty. It is simply breathtaking and is the second deepest lake in Scotland. It is also famed to be the home of a legendary monster named Nessie. Locals have plenty of tales to share about Nessie and although, sightings are reported regularly, you have to be lucky to find her. It is a great place to see the Urquhart Castle and the lighthouses at Fort Augustus and Lochend.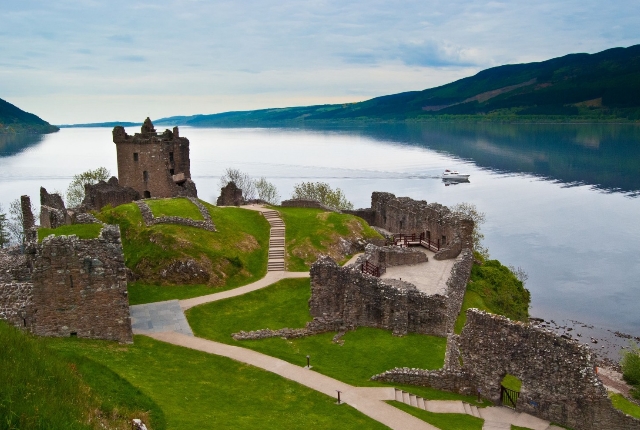 2. Loch Maree
Loch Maree is a fascinating lake with 5 big and 60 small islands floating on it. Located in the northern Highlands of Scotland, it is one of the most scenic lakes in the country. This lake too has its own monster, muc-shelich. Although, it is believed to be a large eel, many consider this as a dangerous creature. At Isle Maree, you can see an old chapel, a graveyard and the remains of a 7th century monastery.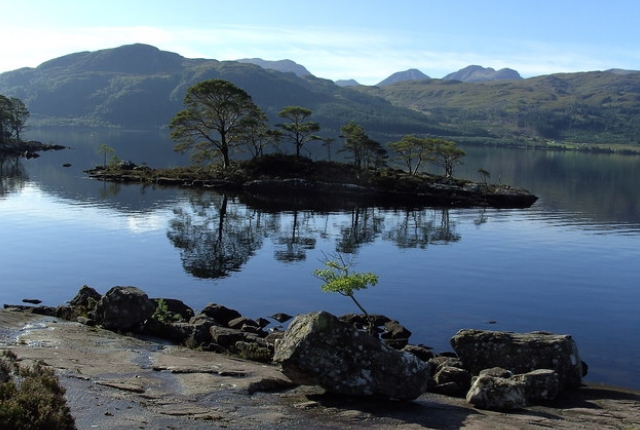 3. Loch Lomond
Water sports lovers recommend Loch Lomond for all its goodness. It is a great place to enjoy all kinds of water activities and it is also home to the largest island of the British Isles, Inchmurrin. It is the longest inland stretch of surface water and is 39km long, stretching between the Scottish Highlands and Lowlands. Traditional folk songs have been written on this place and it is considered a poetic place where true lovers part with the promise of never meeting again.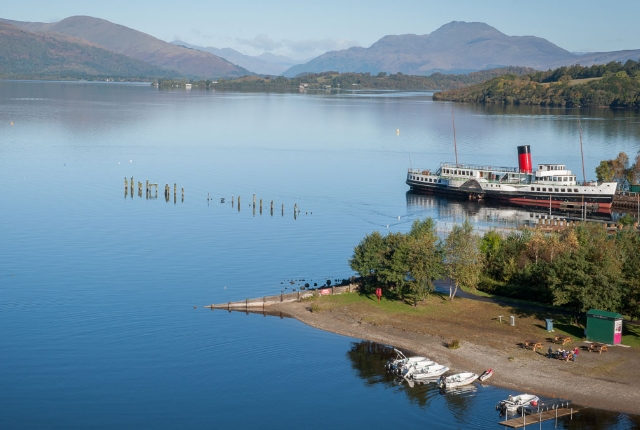 4. Loch Awe
Loch Awe is the longest and the third largest freshwater lake in Scotland. The lake has numerous islands and visitors can find ancient remains of many castles here. The Kilchum Castle is the most famous and the nearby village of Lochawe is a popular tourist site. It is also an important trout fishing destination. The Three Lakes Challenge for relay swimmers also begins at Loch Awe and is considered a great place to swim.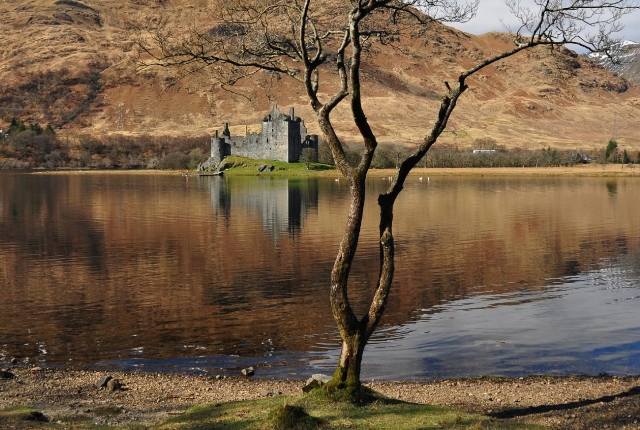 5. Loch Katrine
Loch Katrine is another picturesque place that serves as a very popular day tripping zone for Glasgow residents. The lake meets Glasgow's water supply demands and is known as a popular hiking and picnic spot. The name Katrine is derived from a Gaelic word which means cattle thief. The mountains around Loch Katrine create a surreal atmosphere and is the perfect place to enjoy nature at its best.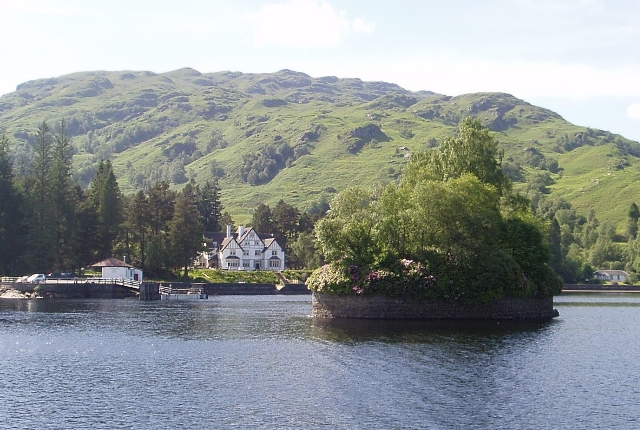 6. Loch Arklet
Walking or hiking up from Loch Lomond through a steep path will lead you to a pretty little lake named Loch Arklet. With its picture perfect scenery, on a clear day it looks like a postcard with wonderful reflections of the surrounding mountains on a crystal clear lake. It is located between Loch Katrine and Loch Lomond and is a popular fishing site. Brown trouts are quite abundant here and it is also a source of water supply for the locals. Wildlife is also visible around this lake. Wild goats and ospreys can be spotted here.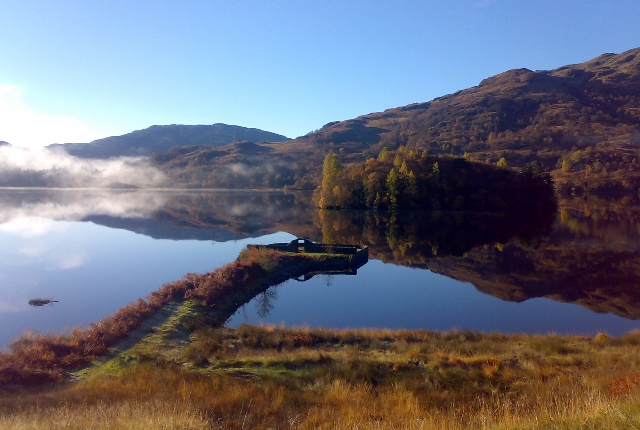 7. Loch Shiel
The rugged environment of Loch Shiel has been made famous by the Harry Potter movies. It is the famous Black Lake near Hogwarts. The lake meanders through rocky mountains on both side and the area is steeped in history. It is the place where the Scottish army defeated the Norse in 1410 and is also witness to many other historic events. The ruined chapel is another important site near Loch Shiel.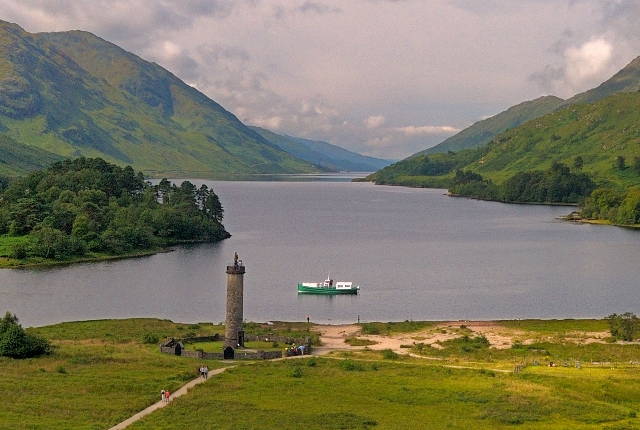 8. Loch Tummel
Loch Tummel is a popular tourist destination and visitors come here to enjoy the best of the Scottish countryside. The mesmerizing views of lush green mountains running around an azure lake is enough to take your breath away. Queens View offers the best views around this place.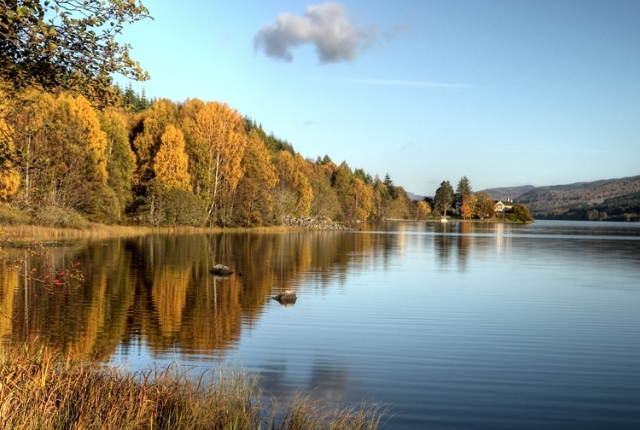 9. Loch Trool
Located in southwestern Scotland, in the Galloway Forest Park, Loch Trool is one of the most scenic lakes. It is famous for the historic battles fought along its shores. It also has a popular hiking trail with a 9km walk around the perimeter of the lake. Although, slightly steep and tough, it can be completed in 3 hours.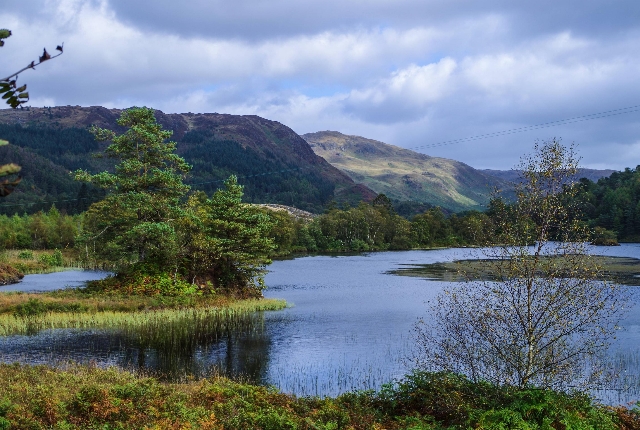 10. Loch Morar
One of the deepest freshwater lakes of the British Isles, Loch Morar is known for its famous monster, Morag. Its northern shore has a historically significant special training school which was in operation during World War II.