If a traveler makes a list of 10 most beautiful countries of the world Scotland will surely be included on that list. Indeed this famous European country has spectacular highlands that is lush green, pollution free and ornamented  with large bodies of sweet water lakes known as lochs. Almost everyone knows about Scotland's lochs. This country has a colorful history too. Several great castles which were residents of Scottish royal families or powerful clans are parts of that gorgeous history. Several such castles in Scotland are seen besides great lakes. So if you like historic monuments with great architecture and beauty do not miss these castles while traveling the country. here is a list.
Here Are 5 Spectacularly Beautiful Castles For Tourists In Scotland:
1. Stirling Castle:
Whenever castles of Scotland is discussed the first name that comes up is Edinburgh castle. That is the most famous castle of the country. But in historic importance and structural significance the Stirling castle has no equal too. This medieval castle of 15 or 16th century saw coronation of several Scottish kings and queens as well as massive sieges. At present tourists can enjoy the castle with all its historic grandeur through interesting and valuable displays inside.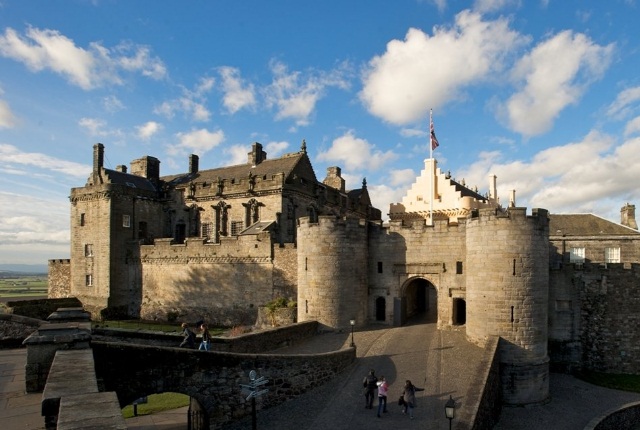 2. Glamis Castle:
This castle is not only one of the most gorgeously beautiful castles of Scotland but it is one of the most beautiful; castles of the world. This castle has no great historic significance. But queen Elizabeth 2 of England had spent her childhood here. Glamis is another medieval castle of 14th century that was house of Earl of Strathmore. It is said that Malcolm king of  Scotland was assassinated here. For tourists Galmis has several attractions. You can just enjoy and revel at its amazing architecture. You can enjoy the beautiful surround of the castle too. And for tourists who like ghost story Glamis has dark haunting reputation of a monster roaming at night also.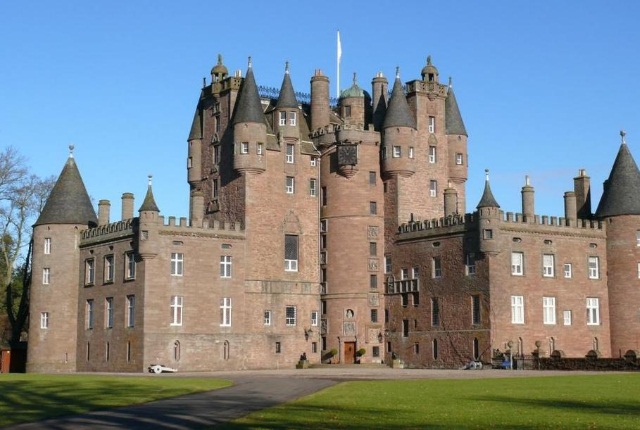 3. Eilean Donan Castle:
This is the perfect loch side castle that is talked about earlier. This castle was built in 13th century on a where a famous saint Donan of Eigg was martyred in 7th century. This castle belonged to a powerful clan of Scotland. But it was almost devastated in a conflict in 18th century. Now what people or tourists see is a work of fine and meticulous restoration. The setting has made it so popular and famous that  various movies and photographs were shot here in this castle. It is on an island that has a stone bridge for approach.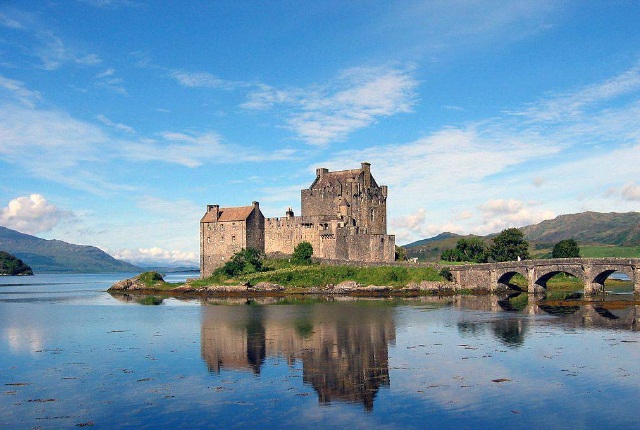 4. Balmoral Castle:
One of the fine examples of Scottish Baronial architecture Balmoral castle is the property of current royal family of England. Queen or other members come here to enjoy their holidays. Other portions are open to the common people and visitors. Though it is considered a castle and massive in size but at first several centuries ago it was a hunting lodge for Scottish king Robert 2.  The surrounding area of the castle is massive in size and equally spectacular.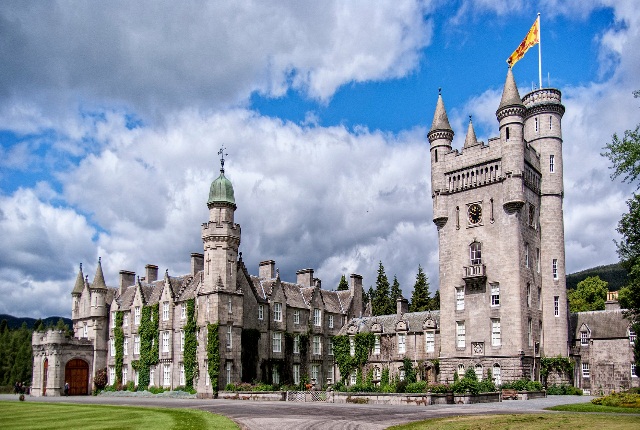 5. Urquhart Castle:
One can just be amazed how a ruin can be considered as one of the most beautiful castles of Scotland. A ruin sometimes can look quite mesmerizing if the location is truly striking. This medieval castle is situated on the bank of Loch Ness the most famous lake of Scotland. The castle played major role in medieval era as several sieges or raids were taken place here which were parts of important events in the history of Scotland. At last the castle was deserted in early 17th century and it was partially destroyed in late 17th. At present a few walls, tower remain. People say that you can spot the mythical Loch Ness monster from this site if you are lucky.