Panama City is a buzzing cosmopolitan town in Central America. Better known as the meeting point of North and South America, it is a famous travel destination. This tropical city is a perfect place for business as well as leisure trips. Its hospitality is also renowned and it is home to some of the finest hotels. Although the city has luxury to budget hotels, here is a collection of some of the best hotels in Panama City. Not only is their accommodation facilities outstanding, its services can be compared to the best in the world.
Here's A List Of 7 Best Hotels In Panama City:
1. InterContinental Playa Bonita Resort And Spa
If you are in Panama City to enjoy life king size, your address must be the InterContinental Playa Bonita Resort and Spa. It is one of the best hotels in the city and is ideal for first timers as well as well travelled guests. It offers plenty of attractive activities and takes care of all guest requirements.
You can take boat trips from the resort to the nearby Pearl Islands to enjoy salt water fishing, whale watching or simply to soak in the sun.
The hotel also makes arrangements for ecological tourism. Golf enthusiasts can visit the golf course near the hotel for a fun filled day. Apart from these, the hotel has fabulous fine dining restaurants, fitness center and a business center.
Visit InterContinental Playa Bonita Resort And Spa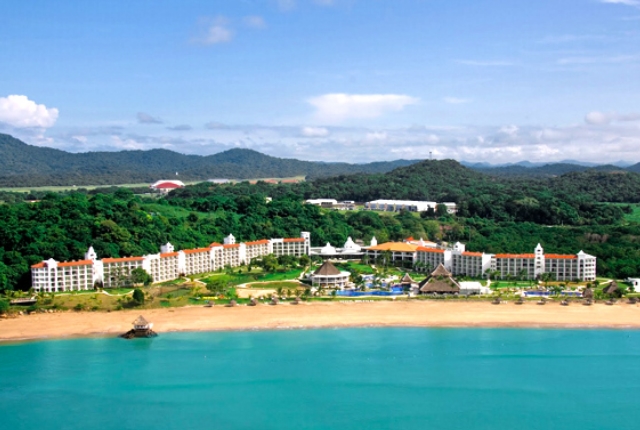 2. The Bristol
Located at the heart of Panama City, The Bristol is a modern hotel that combines luxury living with world class facilities. It has a residential style atmosphere, making guests feel at home instantly.
It looks like a private mansion and visitors can choose from 56 well appointed rooms and suites.
It is the perfect place for business as well as leisure travelers. Its business center operates round the clock and fitness enthusiasts can work out at the modern fitness center. Gourmet dining opportunities are also offered at The Bristol.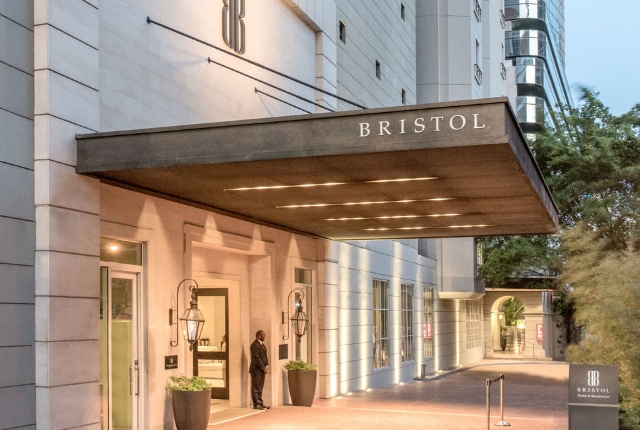 3. Waldorf Astoria Panama
The elegance and beauty of Waldorf Astoria Panama is simply unmatched. It has stylish apartments, suites and luxury guest rooms to suit all kinds of visitors. The personalized touch is visible all over the hotel's services and creates a comforting ambience.
Its soothing spa is the perfect place to indulge and rejuvenate your senses.
The crystal clear pool provides the perfect spot to chill out with a drink and the gym is fitted with all the latest equipment. The cocktails at the bar are particularly renowned and you must give it a try. The sushi restaurant is also quite popular along with its American and French eateries.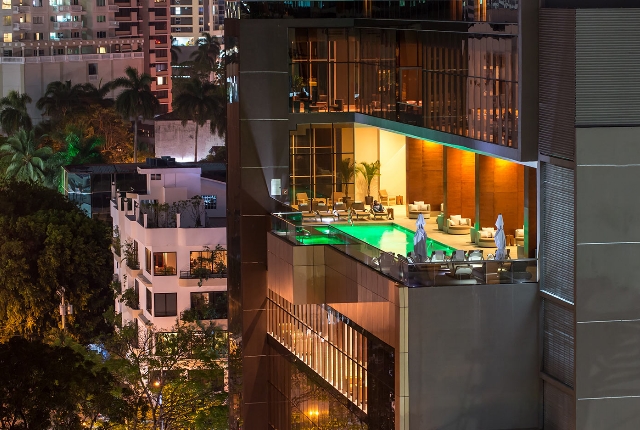 4. Grace Panama
A fascinating example of contemporary urban architecture, Grace Panama is one of the finest hotels in the city. Located just minutes away from the financial center, it is a preferred destination for many business travelers.
The boutique hotel has 60 bedrooms along with 7 extremely luxurious suites.
The fine dining restaurant and bar is quite famous with the guests and the business center with four boardrooms is another great feature of this hotel. On the whole, it is a well-rounded luxury hotel with a boutique feel and is ideally suited for vacationers, business guests and people on city breaks.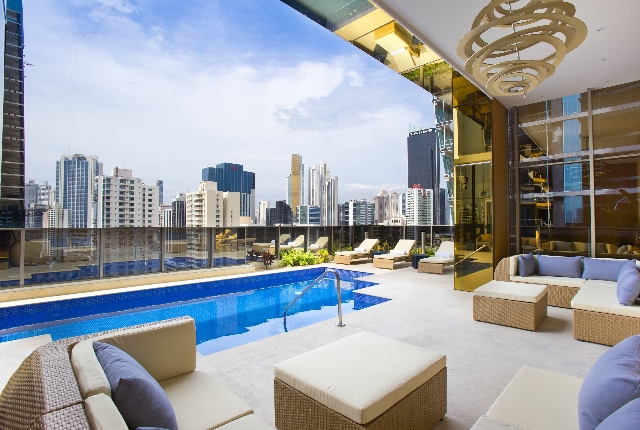 5. Trump Ocean Club International Hotel And Tower
Trump Ocean Club International Hotel and Tower is an iconic building rising along the shores of Panama Bay. Its exclusive accommodation facilities, well equipped rooms, exquisite amenities and the signature service cannot be compared to any other hotel in the vicinity. Its sleek, sail like structure is a modern day architectural marvel and it is located very close to the city's financial district. Shopping malls and nightclubs are also close by allowing travelers to take in the best of the city.
Visit Trump Ocean Club International Hotel And Tower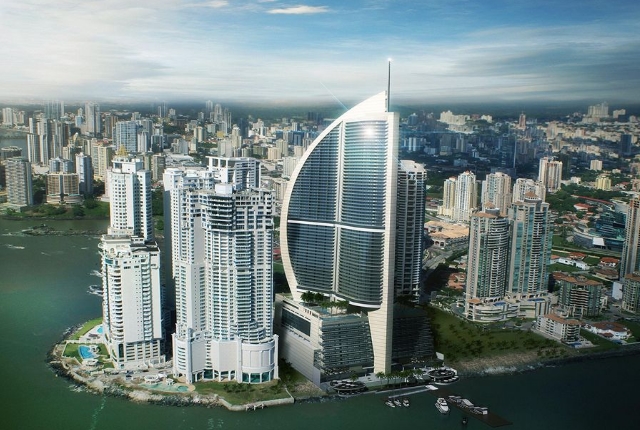 6. Royal Sonesta Hotel And Casino
The 304 room Royal Sonesta Hotel and Casino is just a few miles away from the Tocumen International Airport. Its hospitality and service is renowned. The hotel has two fine dining restaurants, a sushi bar, a drinks bar, fitness center, Turkish bath, sauna, spa and a beauty center. Its location close to famous malls also draws a lot of visitors. Besides, its casino is another major attraction.
Visit Royal Sonesta Hotel And Casino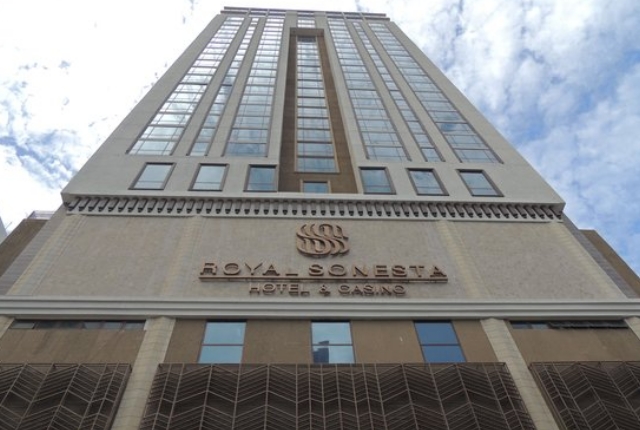 7. Radisson Decapolis Hotel
Radisson Decapolis Hotel is a great choice for all kinds of tourists to Panama City. It is located close to various shopping and entertainment destinations in the city and the hotel offers the best of amenities to its guests. Whether you are looking for airport transportation, a heated swimming pool or a world class spa to relax, it has everything. The suites and guest rooms at Radisson Decapolis offer stunning views of the adjacent ocean and downtown Panama City.
Visit Radisson Decapolis Hotel