Choosing perfect hotel for you and your family is the most difficult job to do while you are on a holiday; it is highly recommended that you choose the hotel before you plan for a holiday, so you must look for proper information for the hotels of the places you are going to visit, always try to search and inquire about the different top rated hotels and select the best suited for you. These are some of the top rated hotels of San Jose which are quite aristocrat with lots of facilities to give you the ultimate pleasure you deserve while you are on a holiday.
Best Five Star Hotels In San Jose:
1. Epiphany Hotel
This is one of the most luxurious hotels of San Jose located in the middle of the beautiful downtown Palo Alto it is surrounded with a huge variety of renowned capital business firms and also the famous Stanford University is located very near of it. The luxury of this hotel is mind blowing which gives you the ultimate feel of relaxation it always gives you a home like feeling with their humble staffs that are ready to serve you 24*7 it gives you modern yet classy feeling with 100% organic food service, the hotel consists of total 86 rooms with 17 deluxe kings, 18 deluxe queens, 5 king junior suits, 38 premium kings, 3 premium king junior suites and 5 hospitality suites all are fulfilled with all kinds of facilities for a high class living.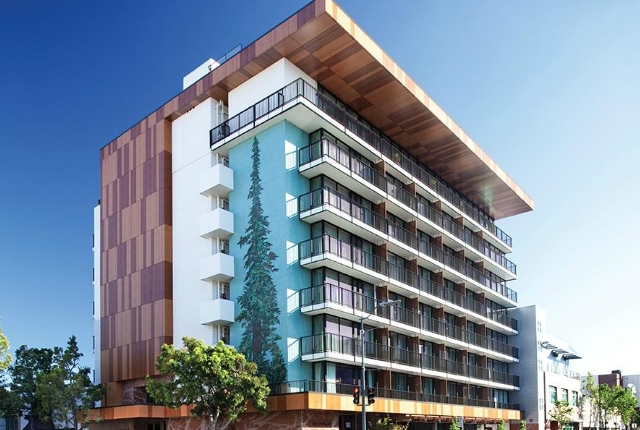 2. Fairmont San Jose Hotel
This hotel is situated near the IT city of North America the famous Silicon Valley, which is known as the busiest place in San Jose, this hotel is known for its innovative technological influence all the rooms well equipped with all kinds of modern facilities specially the meeting and conference rooms which are well developed with all kinds of modern functioning gadgets with huge projection screen gives you an awesome multimedia projection. During your stay in this hotel you can also go for a short trip to the famous Monterey Peninsula golf courses an excellent place to visit which is 30 meters away from this hotel.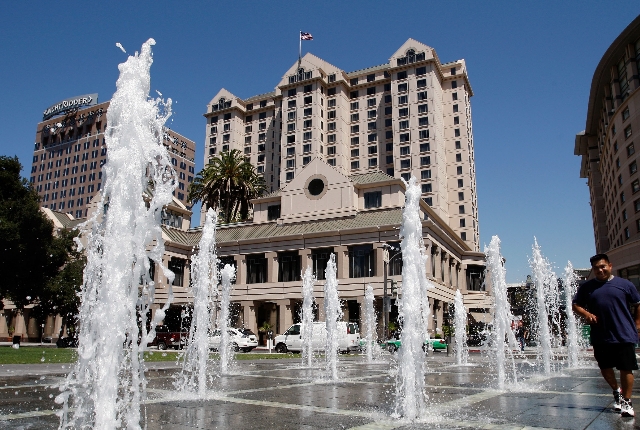 3. CordeValle, Rosewood Resort
This is the ultimate destination for you if you love to stay close to the Mother Nature; this resort is located just 30 minutes away from San Jose and around 40 minutes from the beautiful Monterey Peninsula. The resort is well equipped with the charming beauty of the countryside along with an amazing luxury spa facility to rejuvenate your body and soul. All the rooms are contented with all kinds of provisions to make you feel comfortable and the awesome view of the landscape will make you mesmerized.
Visit CordeValle, Rosewood Resort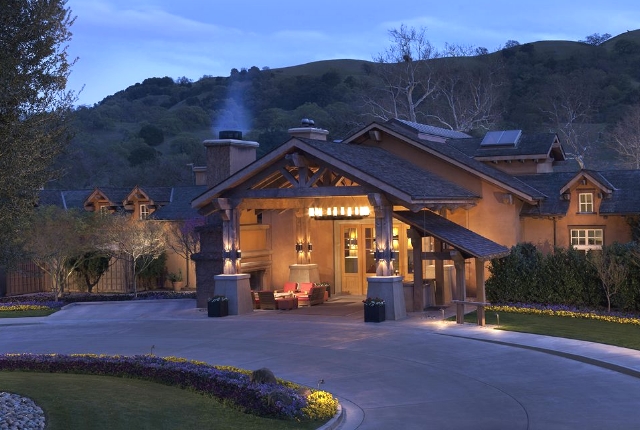 4. Rosewood Sand Hill Hotel
This hotel is famous for its authentic heritage architectural designs which is located around 16 acres away from the famous Silicon Valley, surrounded by the beautiful California Ranch with the dazzling view of the Santa Cruz Mountains, this hotel gives you a resort like experience with its beautiful surroundings consisted of lush green courtyard laden with beautiful greenery making this place an astonishing place to spend your holidays.
Visit Rosewood Sand Hill Hotel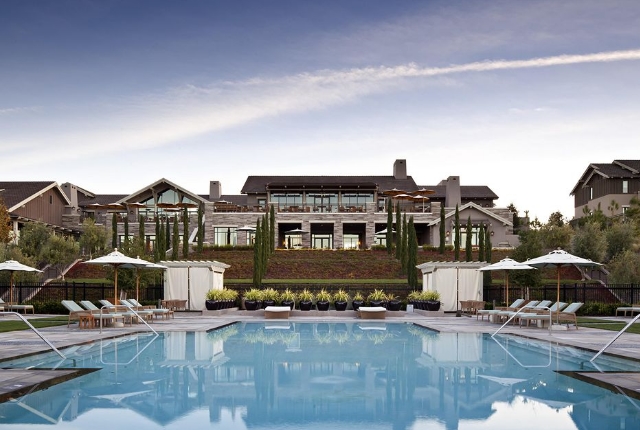 5. Hyatt Regency Santa Clara
The name itself lets you know the awesomeness of this place, Hyatt Regency is known for its classic luxury all over the world as this chain of hotel is present almost in all the popular cities of the world making it a big brand. It is situated very near to the Silicon Valley. This spacious hotel comes with a huge number of accommodation facilities to give you a mesmerizing experience with awesome internet and Wi Fi facilities, huge business and conference rooms to carry out a successful meeting and conferences.
Visit Hyatt Regency Santa Clara