Because of closeness to the sea and natural beauties originated for this the countries of central and south east Europe are becoming very popular tourist destinations in recent times. The Republic of Croatia is one of such countries. Croatia is a naturally beautiful places which has some astonishing historic places that are spectacular, , important and rich. The inhabitants of this land came to Croatia in 7th century. Before that it was a colony of ancient Rome. The country remained under the rule of Croatian monarchy until the occupation of Ottoman empire in 16th century. Croatian has Austro-Hungarian influence in its culture too. You can visit several historic sites connected with such a colorful past of the land. Here is a list.
5 Astonishingly Gorgeous Historic Sites Of Croatia:
1. The Royal Palace Of Emperor Diocletian
Before the coming of original Croats the country was under the rule of Roman empire too. The Roman emperor Diocletian of 3rd or early 4th century AD was a local man. For this reason he built a lavish living palace in Croatia that still can be seen and visited near the town of Split. A marvelous looking palace with ruins of typical Roman architecture of pillars, gates m temples still mesmerize you. A fan of Roman relics should not miss this site. A UNESCO site of Croatia.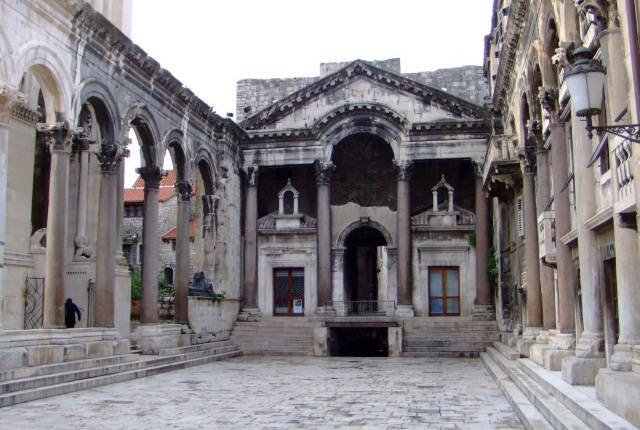 2. Klis Fortress
When you are in the town of  Split do not miss the castle of fortress of Klis that is situated a few kilometers from the town. Croatia has several castles. One of the oldest is this Klis castle. it has an age that is more than 2000yeares. Several royal powers of the land had occupied it and it saw several battles too. But historians say that once almost impregnable castle at present has surviving parts that can be dated back to 17th to 19th century. this castle has gained much popularity in recent time as a major part of popular TV series Game of Thrones had been shot here.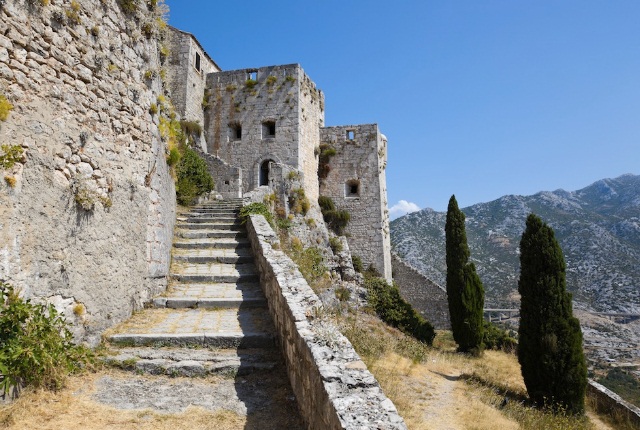 3. Pula Amphitheater
Do not despair if you have not visited Rome or have not seen Colosseum yet. The sight of Pula arena in Pula of Croatia will certainly make you forget that sorrow. Built by the same emperor of Rome Vespasian the Pula amphitheater is no less gorgeous than Colosseum. Historians say that in its peak days it had a crowd capacity of 20000. Now excellently restored for visitors this amazing historic site still holds shows of theaters, operas and films. Still 5000 people can sit here and enjoy.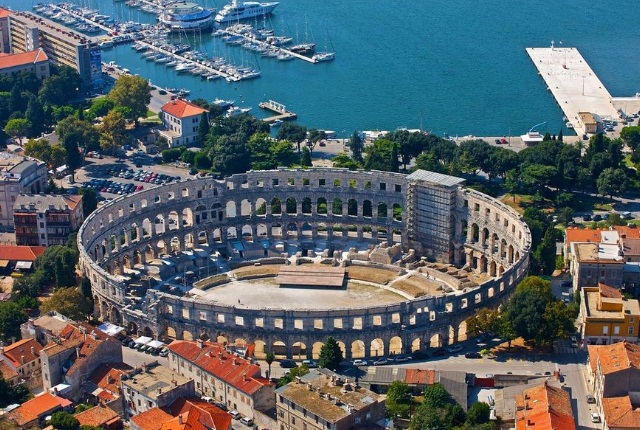 4. The Ancient City Of Salona
After a Roman palace, an arena still if you are looking for a Roman city then this spot will satisfy you. It is supposedly the birthplace of famous emperor Diocletian. A prosperous and rich city was developed around this area during Roman time. It remained so until the attacks by invaders from outside started and the city was abandoned in 7th century AD. Situated near the town of Split you can see ruins of Roman forum, walls, amphitheater and some old religious places connected with Christianity in this historic city of Salona.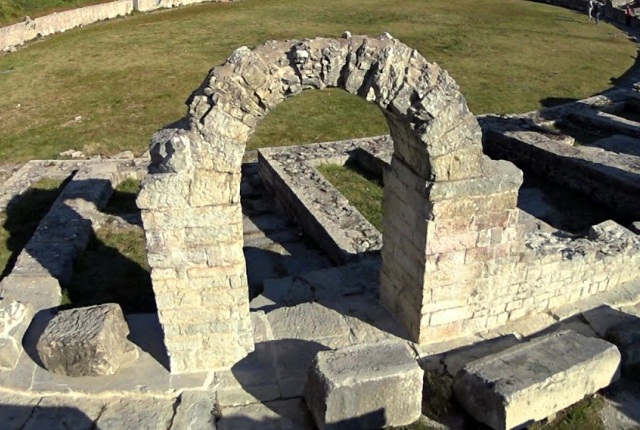 5. The Heritage City Of Dubrovnik
No historic trip of Republic of Croatia will be completed without a stay or visit to Dubrovnik the seaside heritage town. This town of 5th or 7th century AD has every sorts of historic relics a history fan dreams of. The city is a merchant town itself. It has old narrow streets which have great walls on either or one side. There are forts, tower and several famous and impressive churches and basilicas to see too. The city has a spectacular fountain that is very popular and famous. A UNESCO world heriage site of Croatia.