The islands of Mediterranean sea particularly those which belong to Italy and Greece have age old interesting historic relics which history loving tourists can visit along with heaven like beauties of those islands. In this regard Sardinia island of Italy has some interesting historic features too. Sardinia had human settlement in prehistoric age. This island with enchanting beauty had been visited by several other cultures like Phoenician, Carthaginian, Roman etc. The island has gone through much political ups and downs in medieval and modern age also. For these reasons it has no shortage of historic or heritage sites. You can visit these attractions while touring this autonomous territory of Italy.
Here Are 5 Top Breathtaking Historic Sites In Sardinia Island, Italy:
1. The Prehistoric Site Of  Monte D' Accoddi, Porto Torres
This is perhaps the oldest site of Sardinia. Though it is discovered in 1954, the site can be dated back to 4000 to 3650 BC. Interested visitors can see the base of a structure, purpose of  which still baffles historians and archeologists. But this 27meter long and more than 5 meter high structure is thought to be an altar that belonged to Ozieri Culture of prehistoric Sardinia. Some say that it can be the base of a step pyramid also.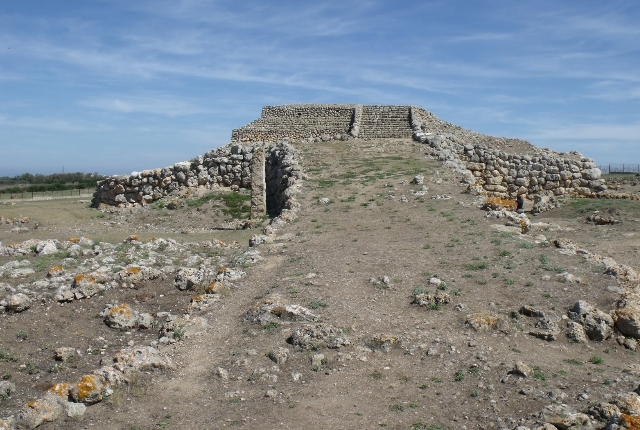 2. The Prehistoric Site Of Arzachena, Costa Smeralda
According to historians the civilization or culture that exiisted in Sardinia in prehistoric time is called Nuragic culture. The villages or settlements of this age were built around Nuraghi or Nuraghe, a kind of fortress with round tower. There are several sites in this island that have Nuraghe related relics. One of these Nuraghi Su Nuraxi is declared as world heritage site by UNESCO. This Arzachena has several Nuraghe related burial sites like La Loighi, Li Muri, Nuraghi Albucciu etc. In this site these burial places are dotted with stones of several shapes , sizes and heights. Situated at a distance of  few kilometers from Costa Smeralda.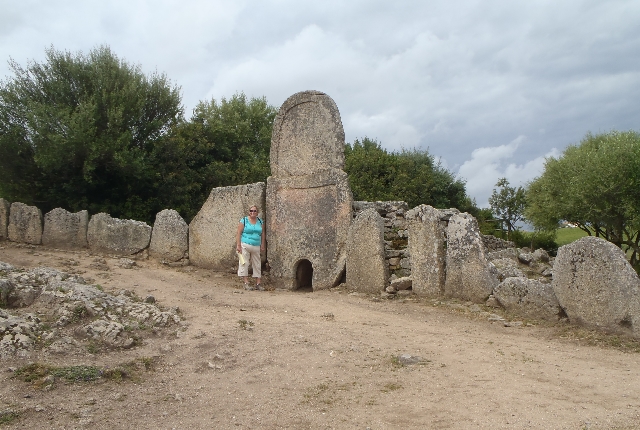 3. The Ruins Of Nora, Pula
Nora is the first city that was established by Iberians thousands of years ago in Pula near Cagliari. The city later came under the influence of Phoenician culture and it prospered. Later Romans took hold of the city. Now much of the ruins of Nora belong to Roman occupation. Visitors can see pillars, remains of Roman theater, baths, plinths or foundations of residences etc. If you are fond of this kind of historic site then you can visit Nora without any hesitation. The sight is really breathtaking.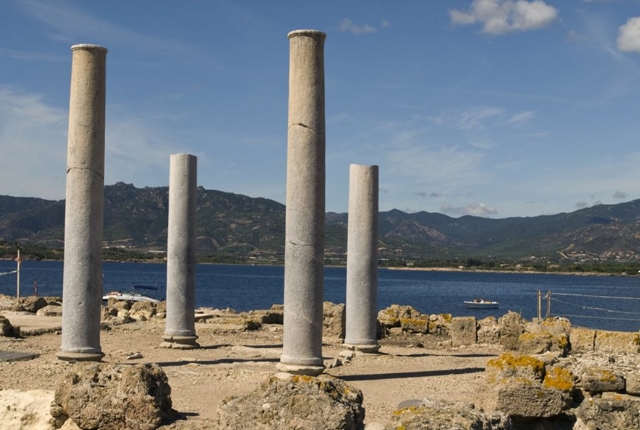 4. Tharros, Oristano
Tharros is another famous ruin of Sardinia. The mention of this city can be found in text of Ptolemy. Tharros was a Phoenician city of 7th or 8th century BC that was occupied by Punics and Romans subsequently. Now visitors can see some impressive ruins in the forms of pillars, plinths of some residential places and a particular ruin or place which is called Topet or Thopeth that belonged to Phoenician culture. To see some articles and objects found from these ruins you can visit the Civic Museum in the town of Cabras nearby.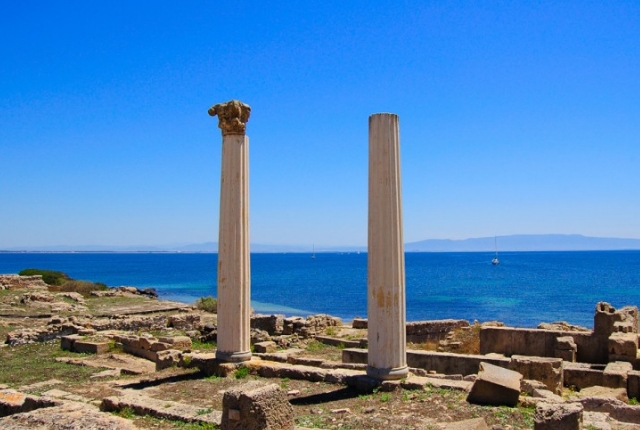 5. The City Of Alghero, Sassari
Sardinia was not only influenced by Roman, Phoenician, Carthaginian cultures but some parts of the island was influenced by Catalanian Spanish culture too. This Catalanian people came in this part of Sardinia in late medieval age. This influence still exists in the besides the sea coast city of Alghero where you can see many things from Spanish culture. You can visit buildings with Spanish architectures. There are medieval churches with this influence too. Alghero is a perfect place where history and sea coast related beauty and enjoyments have merged together.