Comprising thousands of volcanic islands, Indonesia is a country inhabited by many ethnic groups. Its diversity is a unique quality that differentiates it from other southeast Asian countries. Its lovely beaches, sun soaked water, fiery volcanoes and amazing wildlife has fascinated millions of travelers. While the island of Bali is a hotspot for honeymooners, the country's capital of Jakarta is a vibrant city with a modern urban mix. Apart from sightseeing, visitors to Indonesia can enjoy a lot of other activities such as shopping, diving or exploring its heritage and culture.
Let's Find Out 7 Wonderful Things To Do In Indonesia:
1. Explore Its Heritage And Culture
Indonesia's rich cultural heritage is preserved in its historic sites. The world famous Borobudur temple and Prambanan temple are two of the ancient wonders of the country and is located close to Yogyakarta.
Representing Buddhism and Hinduism, these heritage structures reflect the multicultural facet of the country.
The Great Mosque of Demak is another fascinating structure that reflects Indonesia's religious history. The most remarkable feature about this mosque is its structural differences with Middle Eastern mosques. The Trowulan Archaeological site is another place that must not be missed.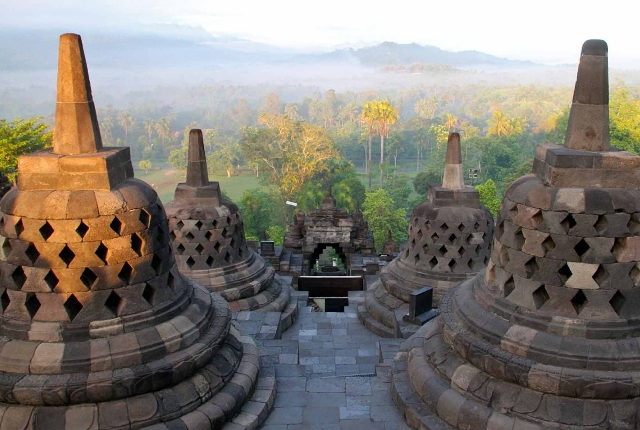 2. Experience The Thrill Of Watersports
The crystal clear waters of Indonesia make the perfect abode for watersports. Whether you are interested in diving, swimming, snorkeling or scuba diving, the country has facilities for all kinds of water sports. It has amazing diving spots such as the Togian islands and Raja Ampat that are ideal for exploring the marine life thriving in Indonesia's water bodies. It supports a huge diversity of sea animals and is home to over 3000 species. So, put on your diving gear and head to a diving spot to face unique sea animals that you may never have seen.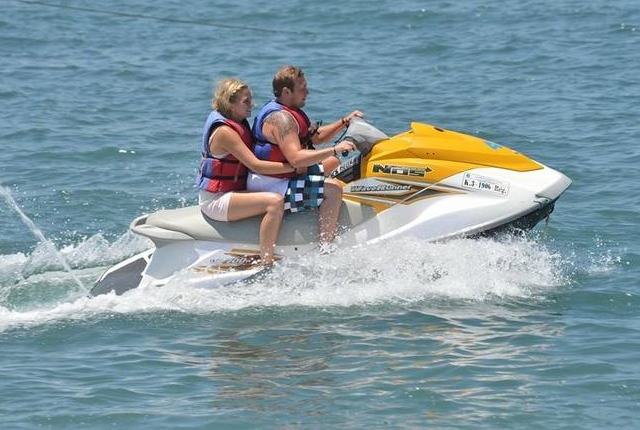 3. Witness Sunrises And Sunsets Over Volcanoes
While most of us are keen to witness sunrises or sunsets on beaches and mountain tops, the idea of seeing the same over a volcano can be truly fascinating. Trek or hike up to one of the numerous volcanoes in Indonesia to view this amazing phenomenon. Mount Bromo in Java is a famous spot for sunrise watchers and if you are the adventurous type, don't hesitate to hike up to the edge of the volcanic crater to catch a breathtaking sunrise.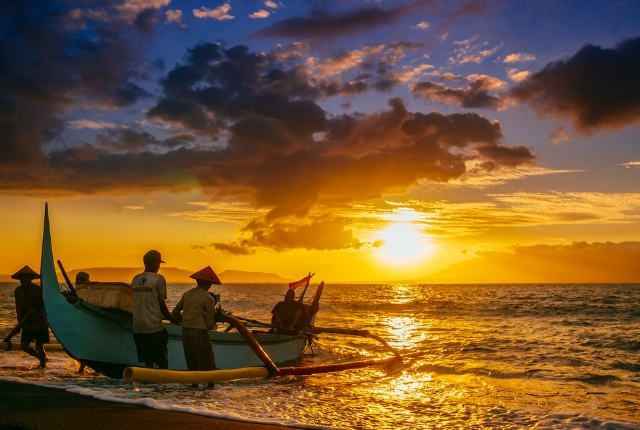 4. Shop To Your Heart's Content
Indonesia is renowned all over the world as a great shopping destination. With its shopping festivals offering plenty of discounts on branded products, visitors are forced to shop till they drop.
The modern shopping malls not only have a great collection of the best products from around the world, it also has a lot of local products that can be picked up by tourists.
And if you are looking for cheap, bargain shopping, head to one of its local flea markets that sell everything from dresses, shoes, accessories and cosmetics to household items at remarkably low prices. The smaller malls are also great for picking up cheap stuff or simple gifts for loved ones back home.
5. Mix With Indigenous People
If you want to understand Indonesia's past, it is very important to mingle with local indigenous tribes. These people still stick to their traditional methods and stay far away from the modern, urban culture of Indonesian cities and towns. Up in the highlands of Tana Toraja and in Baliem Valley, Papua, the indigenous tribes perform century old practices and rites. Their lifestyle, clothing and beliefs have remained unchanged since the time of their ancestors.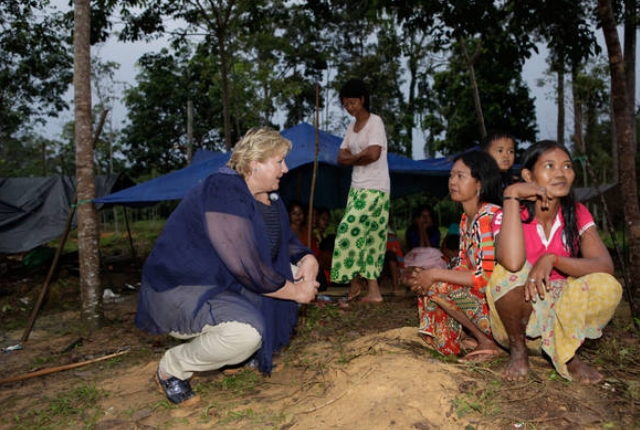 6. Indulge In Island Hopping
Indonesia is the best place to go island hopping. Since there are thousands to choose from, you will at least have a few to visit during your trip. The clear blue sea, attractive sandy beaches and the pristine environment are ideal for a relaxing vacation. The Togian islands, Gili Islands, Lombok, Mentawai islands, Flores are some places you can discover. These are also great spots for snorkeling and scuba diving.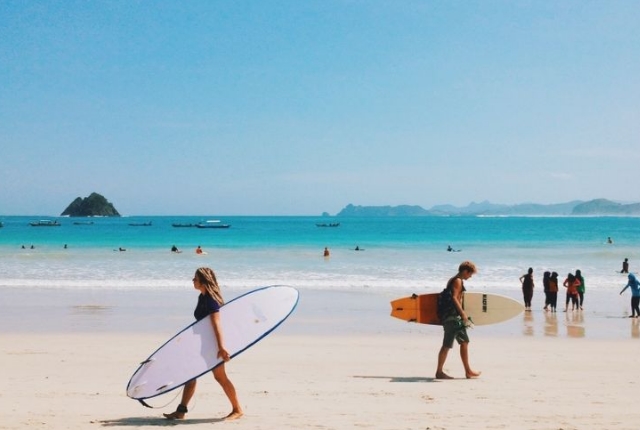 7. Trek Through The Rainforest
Trekking is another activity that must be pursued when in Indonesia. It has some of the finest natural rainforests in the world. They are home to thousands of species of birds and animals.
Bukit Lawang, for example is a wonderful place to see orangutans.
Trek through these lush forests to witness the beauty of its diverse flora and fauna. The rainforests of Borneo and Sumatra have tigers, rhinoceros, monkeys, elephants, clouded leopard and the flying fox bat. Guided tours through these forests are ideal for spotting some of these animals. Birdwatchers too would be delighted with the wide array of bird species inhabiting the forests.