Israel is historical land. From ancient times there has been historical and religious upheavals in this place. Thus it has become a important tourist destination for people around the world. To cater to the needs of visitors a variety of hotels have cropped up. Let us go through some of the luxurious hotels which are worth staying and enjoying.
Here Are 5 Classic Luxury Hotels In Israel
1. Waldorf Astoria Jerusalem
This hotel is situated in the heart of the city near to Jaffa Gate. It is 80 years old hotel. It's design is a mixture of Greco-Roman, Gothic and Ottoman architecture. It is 10 floored, 226 rooms with all luxuries and amenities like 2 pools, two fine restaurants etc.
Visit Waldorf Astoria Jerusalem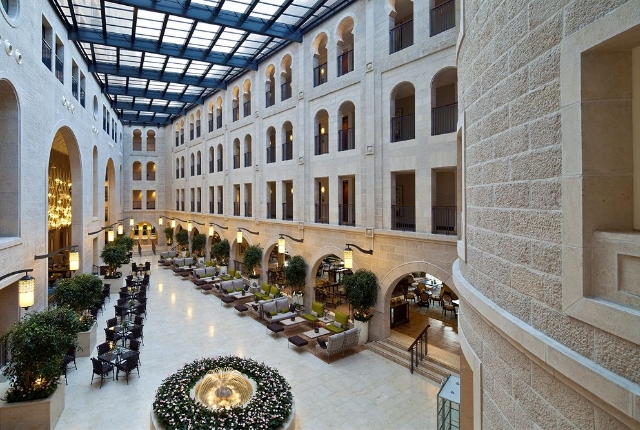 2. Ritz-Carlton, Herzliya
Stay in this hotel and experience luxury redefined It has a rooftop pool, a good spa, a kosher kitchen, a synagogue etc it is hallmark hotel in Eastern Mediterranean region..It overlooks Mediterranean. It comprises of 115 guest rooms, 82 suites and a Presidential suite. It's kitchen offers wide range of cuisine for all occasions.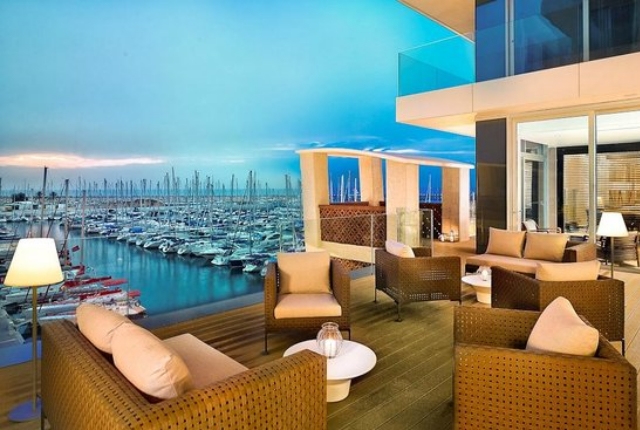 3. David Citadel Hotel
It is located near the old part of Jerusalem. It has 384 suites and many shops near it's doorstep. It provides excellent and wide range of cuisine. It incorporates extensive amenities for the choosy guest.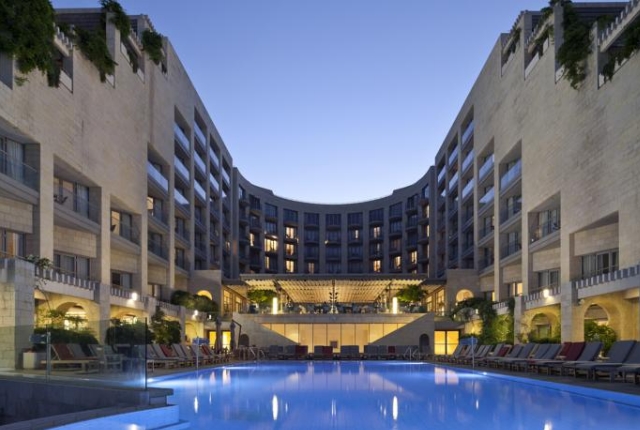 4. Mamilla Hotel
It is designed with Alrov luxury hotel perspective. The architecture is by Moshe Safdie and Piero Lissoni. It has superlative furnishings and décor to match. It has a unique ambience which relaxes your body and mind. It features finest restaurant, Kosher restaurant, exciting bars, luxury rooms and suites, all this with superb service which makes your stay there a memorable one.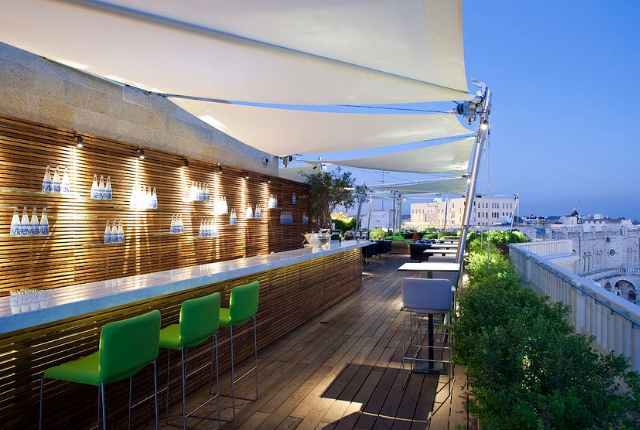 5. American Colony Hotel
It is a 120 years old hotel. An enchanting and mesmerizing experience awaits you here. Here 'East meets West' confluence occurs. Fascinating furnishings, grand suites along with Arabian arches add charm to the hotel. Offering state-of-the-art amenities for business or leisure purposes alike, it creates an ambience of opulence to indulge our senses. Age old charm greets guests with modern comforts and incomparable service. Surrounded by green gardens, world class restaurant to tingle the taste buds of any person and a night life this hotel is designed to pamper the most discerning guest. Also many celebrities and dignitaries like Sir Winston Churchill, Alec Guiness, Marc Chagall, Graham Greene have indulged in this hotel.