The old city of Marrakech is very different from other African cities. This royal city of Morocco is known for its mosques, gardens, crafts, blankets, carpets, spies and luxury. There are some things you must not miss when you visit this city. A list of seven must do things in Marrakech is given below.
Things to do in Marrakech
1. Bahia Palace
Though the palace has been ruined due to war, the description about the palace and its layout shows how magnificent the structure would have been. Some of the features of the superb palace are open to public and those speak about the great art works. History says that the palace was decorated using gold, Italian marble, ivory and many more precious stones. The large pool, courtyard, sunken garden, small dungeon can still be seen. Even today, music festivals are hosted in the palace.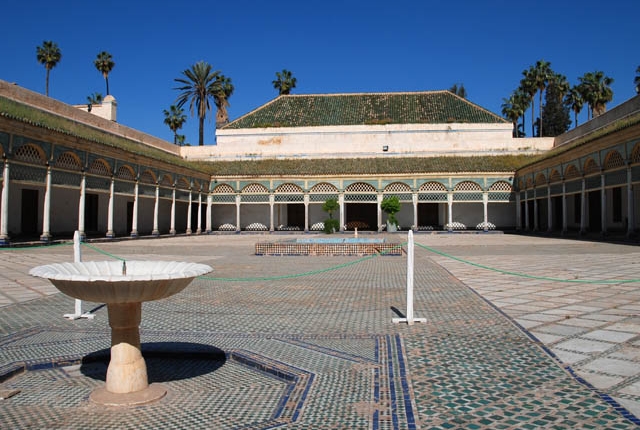 2. Saadian Tombs
The Saadian Tombs remained unexposed until an above ground photography exposed those in 1917. Accessible through a small passage through the Kasbah Mosque lie the tombs decorated in Arabic style with Arabic scripture, colored tiles and detailed carvings. There are hundreds of gravestones covered with radian colored tiles both inside the mausoleums and outside in the garden.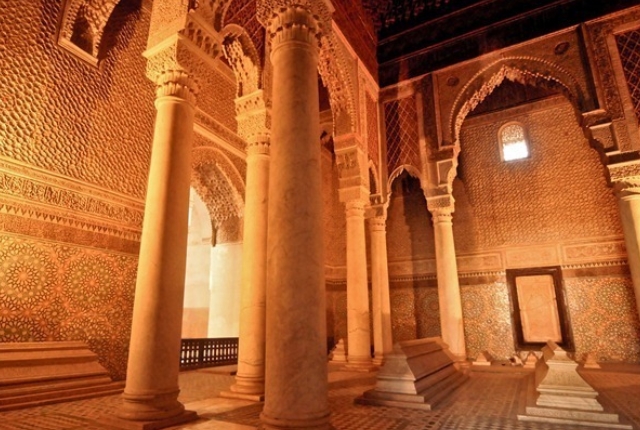 3. Jardin Majorelle
The twelve acre garden made by painter Majorelle, a Frenchmen is lively and colorful just like his paintings. The blue ponds, raised passageways, bamboo grooves, bougainvilleas, tall trees, etc give you some respite from the city's chaos, dust and pollution. The garden is said to have about 300 different species of plants from different countries. The fountains and the lily ponds are special features of the garden.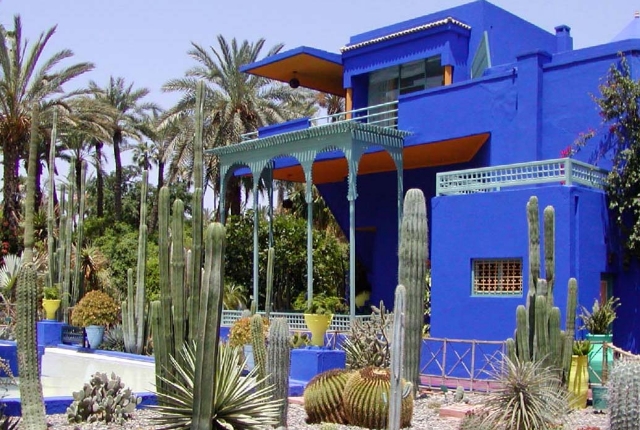 4. Souk
The endless markets in Medina are simply incredible. The commercial areas in the central square starting from the north edge sell almost everything and become more interesting as you venture inside. The sleek ceramics, embroidered clothes, stripped towels, silk carpets and hand woven carpets all look colorful and extraordinary. Each section of the souk has something special. Blankets, spices, raffia bags, baskets, are unique things you can look for in the market.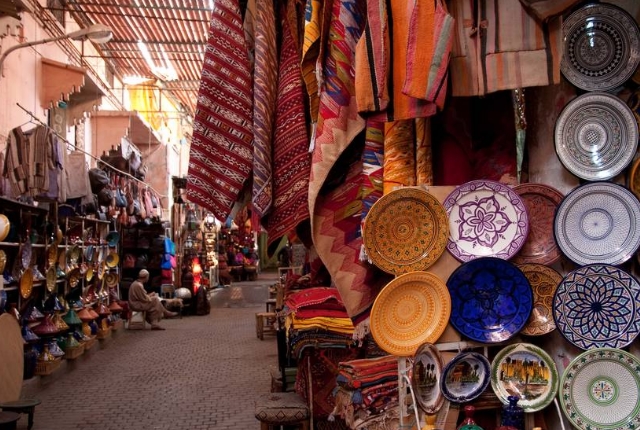 5. Riad
Riad, a traditional Moroccan house with a courtyard and interior garden is a popular tourist destination in Marrakech. To know more about Marrakech and Moroccan culture, check into a riad. The traditional rugs on the walls, ethnic glassware and antique articles, the traditional sofas, colorful details in the rooms, royal blankets, and furniture are very regal and royal.