There are some countries which despite being decorated with rugged natural features, rocky terrain, hot desert attract large number of visitors regularly from abroad. Morocco or kingdom of Morocco with great desert of Sahara and famous centers of indigenous cultures has a colorful historic past.
Morocco was occupied by Romans during 1st century BC that ended with the downfall of Roman empire gradually. Later Islamic influence entered Morocco and it came under the rule of different Islamic kingdoms. In 19th century France and Spain from Europe divided some parts of Morocco in between them and colonized some places. Now as an independent country Morocco has several elements scattered around the country which are connected with this colorful past. A history loving tourist can visit some places connected with Morocco's historic past.
Here Are 5 Must See Historic Attractions Of Morocco:
1. The Ruins Of Volubilis
Volubilis is the most prominent Roman ruin in Morocco. It is one of the world heritage sites of UNESCO in Morocco. Volubilis was a sprawling Roman city which reached its peak in 40AD. Historians say that the population of the place reached 20000 at this time. The population of the city included people from Africa as well as Europe. Now the ruins of the city include temples, series of columns, walls, residential places etc. The most famous is ruin of Arch of Caracalla, erected in the memory of famous Roman emperor Marcus Aurelius. It is situated at a distance of 30 kms from the city of Meknes.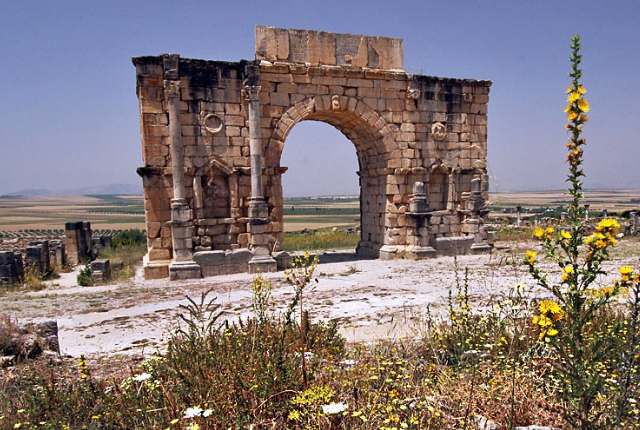 2. Hassan Tower
Hassan tower in Rabat, Morocco stands for a dream that is never achieved. The place was planned to be the biggest tower or minaret and mosque in the world in 12th century during the rule of sultan Yacoub El Mansour. But the project was abandoned after the death of sultan a few years later. Now that incomplete ruins in the form of the red sand stone tower and several columns give an impression of the never completed biggest mosque in the world.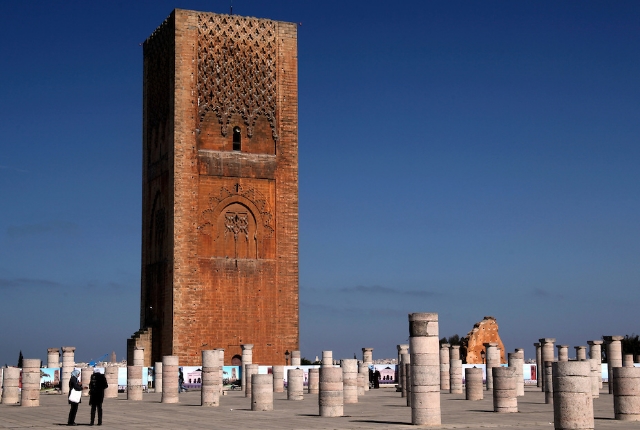 3. The City Of Meknes
Morocco has some historic cities that have incredibly beautiful mixed art and architectures of European-Islamic. Meknes is said to be established in 11th century. The prime goal was to make it a strong military base. Now tourist visit the historic city to see its amazing architecture and massive door like Bab al-Mansour. Experts say that the city has influence of Roman art too.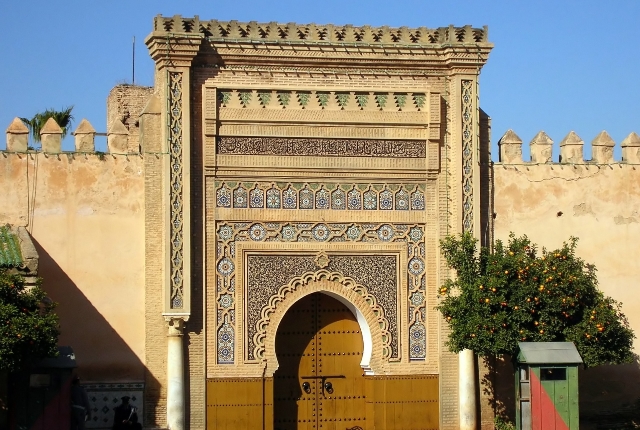 4. The Tombs Of Saadian Rulers
Situated in Marrakesh these tombs of Saadian dynasty of Morocco attract large number of tourits regularly. Saadiaan kingdom ruled this country from middle 16th century to late 17th. During rule of this dynasty palace like El Badi was built which now lays in ruins. These tombs belong to that period.  Tourists can visit the tombs which are divided into two groups in two separate mausoleums. The mausoleum of Hall of Twelve Columns is the most beautiful to look at.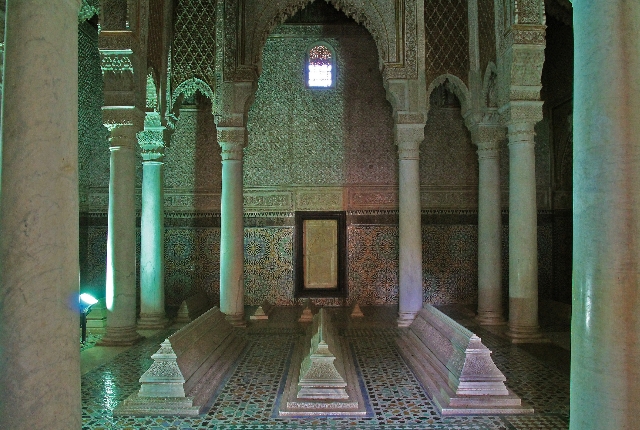 5. Maosoleum Of Mohammed V
Mohammed V was the sultan of Morocco who faced ups and downs during his rule. But at present he is revered in Morocco for his role in the country's independence. The mausoleum in Rabat though was completed in 1971 is an example of great local artworks visitors say. Apart from Mohammed V this maosoleum also houses the tombs of king Hassan 2, prince Abdullah and his sons.