Romantic is a word usually attached to a type of emotion. When it comes to places, the word Romantic takes a new meaning depending on its various attributes and offering to the people, be it visitors or residents.
We Will See Below 10 Romantic Places In The UK With Reasons As To Why They Are Romantic:
1. London
London is one of those diverse cities in the World that has innumerable communities speaking countless languages. These diversities typically make London such a romantic place, no doubt it is thrilling to be a part of this rich city.
With about 8 million inhabitants, this beautiful place that has many mesmerizing thing to offer to its visitors.
Be it the beautiful majestic Buckingham Palace or the British Museum that has arts ranging between the Pre Historic period till the Modern day period, one cannot resist from falling in love with the city instantaneously. The nature buffs and the outdoor enthusiasts feel romantic on seeing the rich Countryside just outside London and the Hyde Park that covers over 350 Acres of land displaying more than 4000 trees.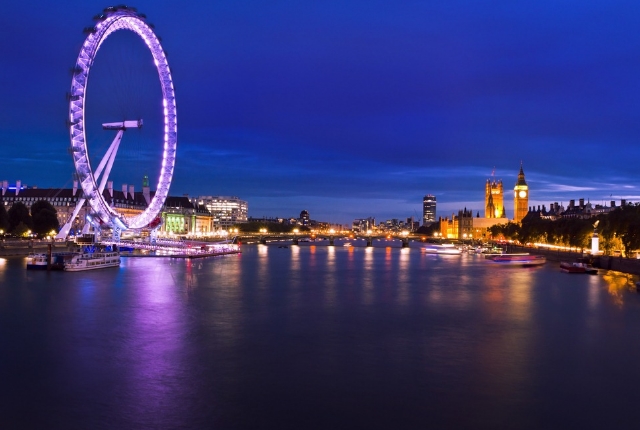 2. The Lake District
This is a place that offers beautiful and most dramatic sceneries. One would feel the excitement and mystery both at the same time visiting this lovely place blessed completely with all richness. The adoration for nature that oozes out on visiting the place is so soothing and bewitching that it is the apt place for living in a romantic mood. Both the place as well as the mood It creates is so highly romantic that parting away get tougher the more time is spent here.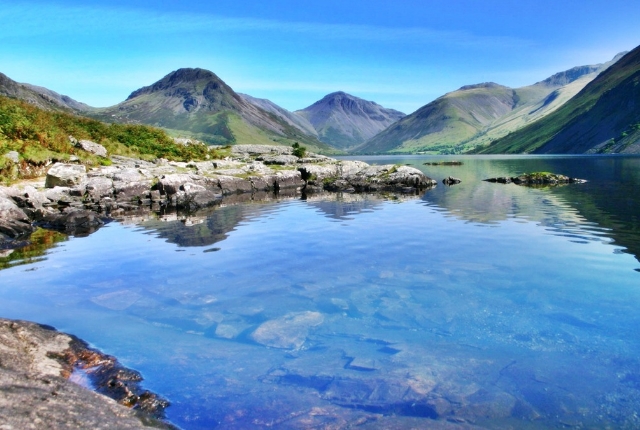 3. Cornwall
With a large mix and match of different communities, what makes Cornwall romantic is its self sufficiency in tradition. The isolated location and the large rural population offer a romantic dimension to the destination called Cornwall. Cornwall provides happy memories of childhood days to many and to others Cornwall might be a brief visit during summer. Whatever may be the purpose, it is hard not to romance Cornwall for the peaceful and serene surroundings it offers.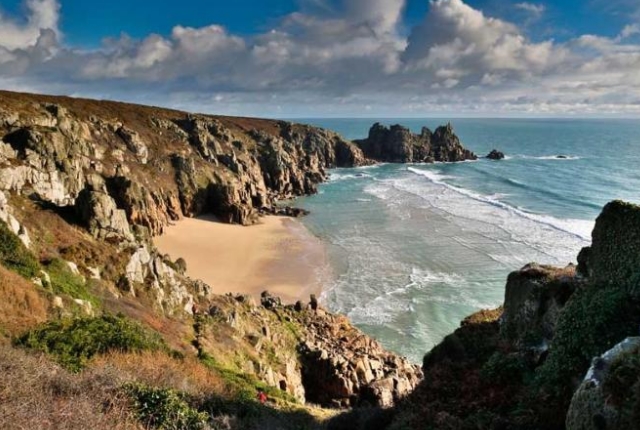 4. The Cotswolds
Cotswolds is a mix of country cottages to huge mansions. The striking architecture and rural landscapes captivates one into becoming romantic with the place. The picturesque villages and towns that have not lost their traditional touch present a wonderful undulated countryside without its values getting diluted. The outstanding natural beauty of the region is so fascinating that it holds people spell bound.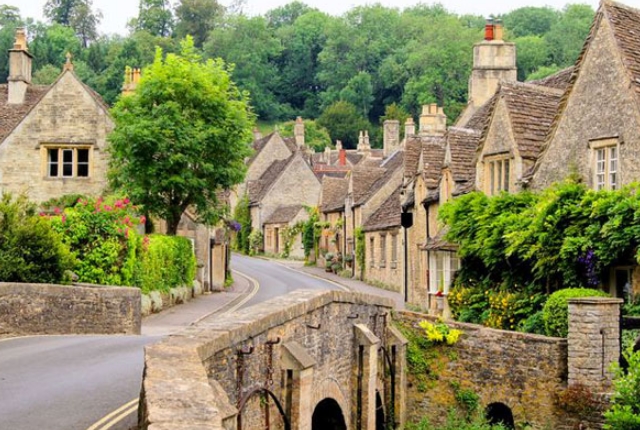 5. Edinburgh
People who fall in for contemporary Urban life would instantly fall in love with Edinburgh. Be it the great Botanical Gardens it houses or the castles, Palaces or famous building it nestles, Edinburgh has so many beautiful things to offer that it clearly occupies huge space in one's heart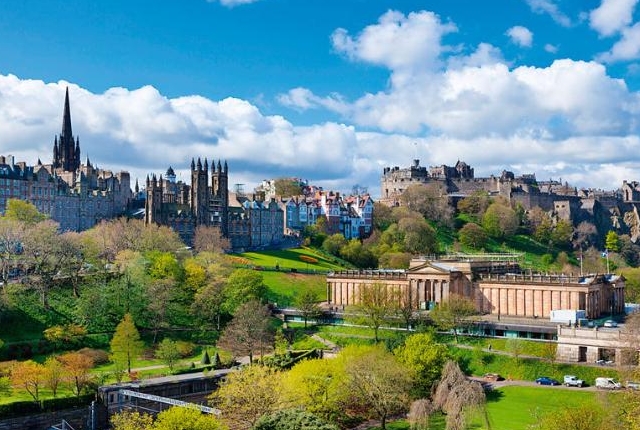 6. Stratford-Upon-Avon
The town famous for its familiarity with Shakespeare, Stratford is predominantly a small market town. One cannot pull themselves back from becoming romantic with the 800 plus years of history and the old rustic buildings that survive till today speaking volumes about the little town's majestic history. The Farms, markets, halls, memorials all make this small little town a beautiful blend of history and modernism and this place is loved mainly for this fusion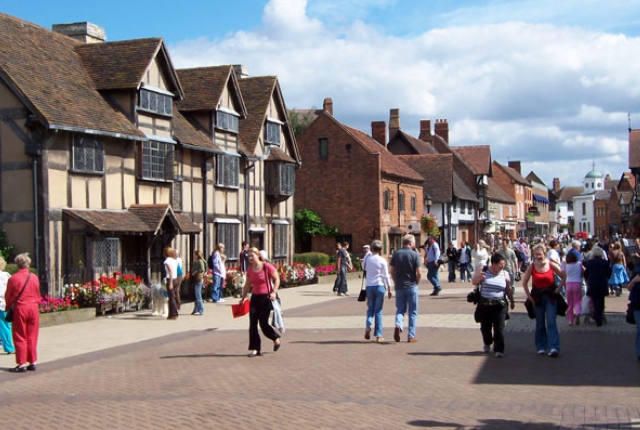 7. York
York is a small town and its size itself make one fall for it. All places may be unique but only a few are special and York appears to be one among them. This small town is a mirror British architecture and history. While York, from an inner angle is world famous, outside its external walls, York is very distinctive. This distinctive nature makes it very romantic.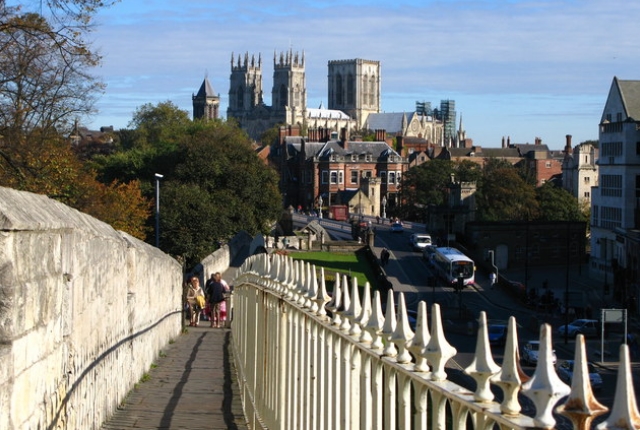 8. Devon
Devon is another small town that entertains people with its sunny bright environment during weekends and short breaks. The peaceful surrounding and the hassle-free environment is so lovable that people flock in groups to enjoy the serenity offered. Devon is split into South, North and East and each provide different tastes of life and leisure.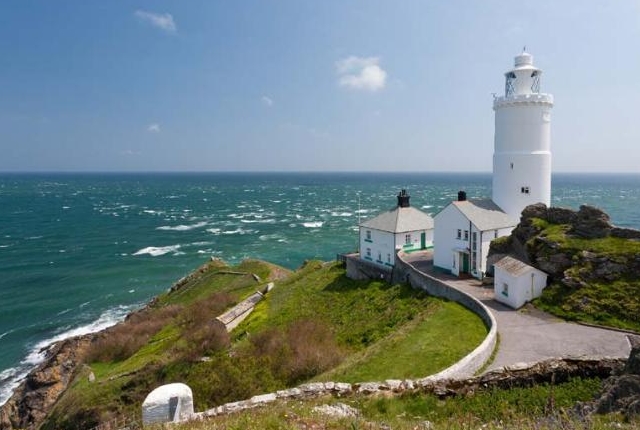 9. Bristol
Termed as UK's first cycling city, the street art that fills the city is mind boggling and enthralling. The three festivals happening during back to back weekends in summer is a feast not only to the eyes and ears but also to the soul. The diverse food culture is another heart-warming aspect that makes one quickly fall in for this small city.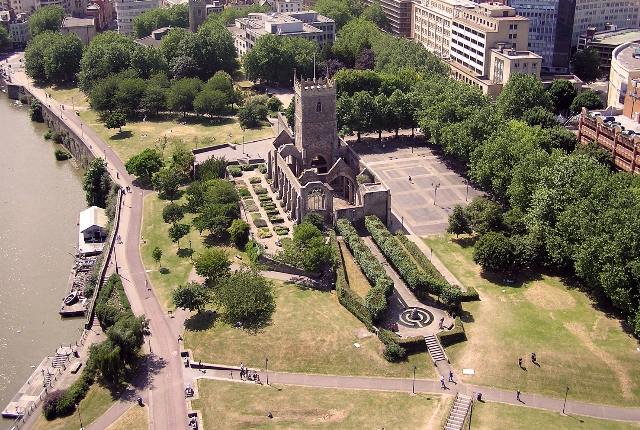 10. Cardiff
Known as Europe's youngest capital city, the Art collection in the National Museum is not only attractive to an art fan but also to the common man who feels spell bound at the view of these fabulous arts. Right from the year round free events that makes the atmosphere vibrant the innumerable concerts and performance never fail to attract people to fall in for its vitality.