Tunisia, a small African country in northern part of the continent that is situated between Libya and Algeria. Tunisia is a country that has arid desert and sea oriented natural beauty. But the position of Tunisia in northern Africa had made it very easy to get subjugated by other superior powers from Europe particularly Romans. Romans ruled it for eight long centuries. Besides there are Islamic and Phoenician influence in the country too. Tunisia has amazing historic, cultural and natural elements that tourists from outside world can enjoy a lot.
Here Are 6 Must Visit Great Attractions Of Tunisia:
1. The Ruins Of Bulla Regia
Historians say that Romans occupied Tunisia during the rule of Julius Caesar. Bulla Regia at that time was occupied by Berbers. Now ruins of this Roman settlement can be seen near Tabarka, a beach resort in Tunisia. The significance of the ruins is there are remains of some Roman villas that have Roman artworks like mosaics intact. The other remarkable thing about the site is some multi storied villas have lower stories built underground.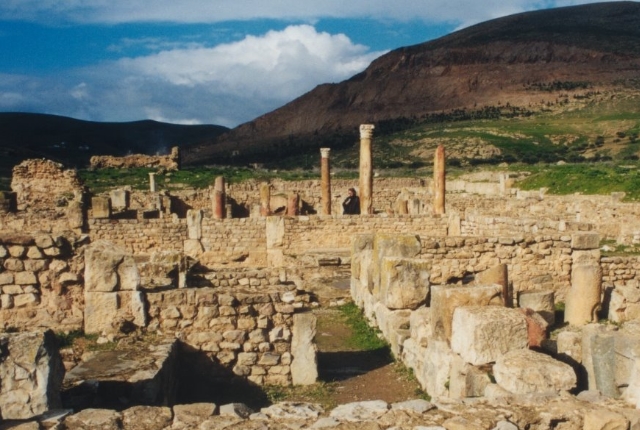 2. The Amphitheater Of El Djem
A well known and very popular tourist destination in Tunisia that is a world heritage site of UNESCO. This amazing and truly colossal amphitheater was built in 3rd century AD by Roman emperor Gordian. It is said that this place had the capacity of people ranging from 35000 to 60000. Now a tourist can walk around what is left of this spectacular structure and try to feel the atmosphere of the past of a classical Roman circus. Situated in the Mahdi province of eastern Tunisia.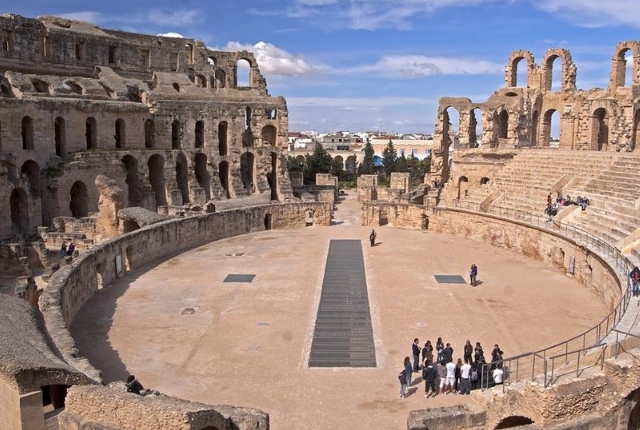 3. The desert Of Grand Erg Oriental
A visit to an eastern African nation can't be completed without a visit to the great Sahara desert. Tunisia has northern part of this massive desert in the country. To see best sand dunes you should visit the Grand Erg Oriental desert. The sand dunes are spectacularly golden and there are camel rides waiting for a tourist too.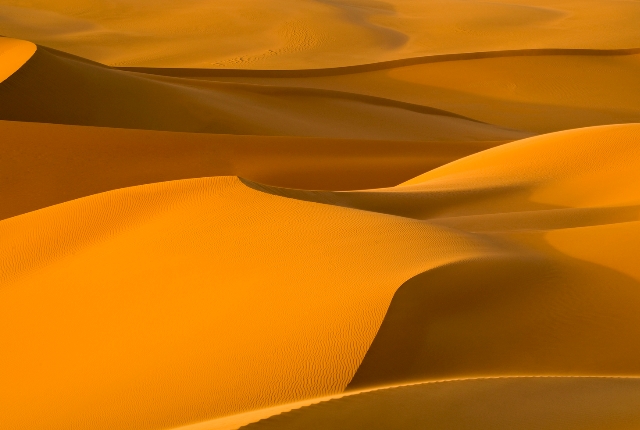 4. The Ruins Of Carthage
A history loving tourist must visit this attraction near Tunis in Tunisia. In this place ruins of the legendary Carthage can be seen. But the ruins are predominantly Romans who rebuilt the city in 1st century AD after destroying the original one. The original Carthage was built by the Phoenicians. Now ruins of several Roman households, baths, columns, theater etc can be seen here. There is a museum in Carthage for visitors too.
5. Medina Of Tunis
If you are bored seeing Roman ruins in Tunisia then you can visit Medina in Tunis where you can see medieval architectures that are Islamic. This city of Medina rose after the fall of Carthage in 7th century AD. It became most prosperous in between 12th to 16th century AD. There are medieval mosques which are visually impressive as well as peaceful from inside. Apart from archeology the city it self is a heritage one. If you have interest in indigenous art works and crafts then you can visit shops of Medina in narrow labyrinthine alleys of the city. The city is a UNESCO world heritage site.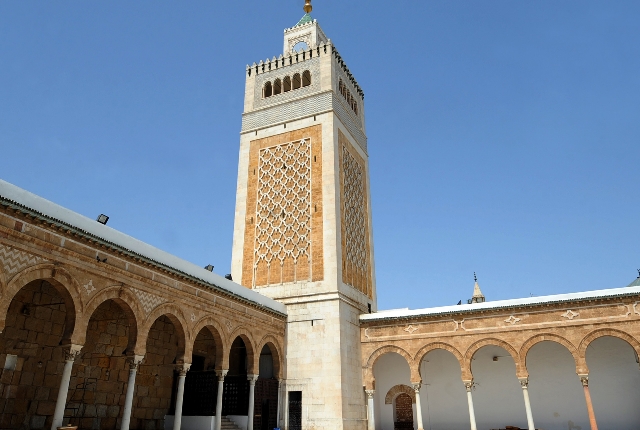 6. The Ruins Of Dougga
There are number of Roman ruins in Tunisia. But you should not miss Dougga in north Tunisia. Dogga is a site that has multi cultural like Numidian, Berber, Punic i.e. ancient Carthage or Phoenician, Roman influences in it. It was occupied by the Romans during the rule of Julius Caesar. Now the ruins which are seen here belong to 2nd and 3rd century AD. The ruins include Roman theater that had capacity of 3500 people, columns, remains of temples etc. Experts say that the restoration work in this site is quite wonderful. It is also declared a world heritage site by UNESCO.