Spain is a country that had been inhabited or invaded by multiple cultures in past. Spain was a Roman colony in ancient time. Later on Islamic rulers from outside captured the country for several centuries. Spain returned to Christianity and under Christian monarchy in medieval age. There are places in Spain that have signs like monuments and relics of all these cultures. Cordoba in Andalusia of Spain is such a place. Cordoba has very interesting relics from Roman, Islamic, Christian eras with other cultures. For a tourist who likes to visit places with historic and cultural heritage Cordoba will be a very fine destination.
Here Are 5 Important Things To Do While In Cordoba, Spain:
1. Witness The Ancient Glory Of Roman Bridge
It is one of the parts of historic city center of Cordoba that has been rcognized as UNESCO world heritage site. This bridge was built in 1st century AD by the Romans. It was renovated and rebuilt during Muslim rule also. The construction with its more than 15 arched pillars just look awe inspiring even today. It is said that this bridge looks heavenly in the light of setting sun.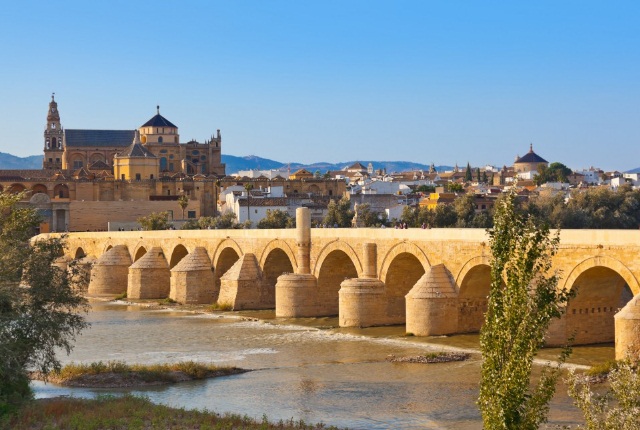 2. Visit The Great Mosque Of Cordoba
This is the prime attraction of Cordoba and the main part of UNESCO site. This mosque is a bright example of Moorish culture in Spain. The mosque was built in the 8th century when Caliphate of Cordoba was founded. The mosque was very famous Islamic pilgrimage at that time. It is said there were objects in this mosque which were very holy to Islam. When Christianity captured Cordoba it was converted to a cathedral.  But tourist can see extremely beautiful and gorgeous Islamic architecture and art inside. The prayer hall has more than 800 columns with exquisite artistic designs.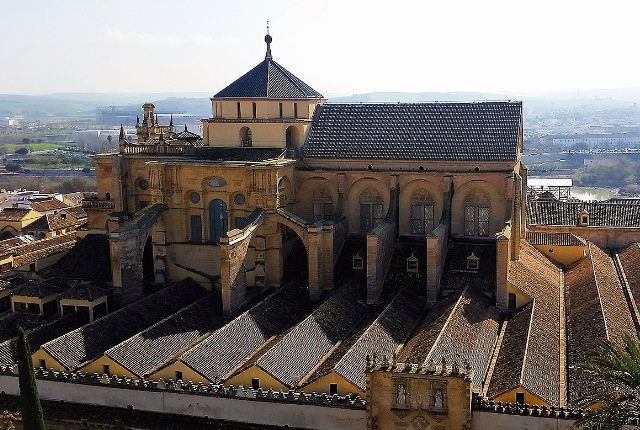 3. Step Into The Castle Of Christian Monarch
Though it is called the castle of christian monarchs but at first it was a residential palace of Islamic caliphate of Cordoba. For this reason it has interesting Islamic or Moorish architecture. Later when Christian rulers took over the city they renovated and added portions to the fortress. Historians or experts say that this fort is a fine example of Andalusian architecture. At present this fort is a museum with interesting historic objects. These objects include some great Roman mosaic artwork that have been found in this castle. For this reason some think that this fort may be a place where once a Roman establishment was situated. Besides there is a beautiful garden near the castle where tourists can spend some leisurely hours.
4. Do Not Miss Medina Al-Zahara
This site is located outside the city of Cordoba. This place is also one of the finest examples of Islamic or Moorish culture that was discovered much later in 19th century. It was a sprawling and beautiful palace that was built in 10th century. But it did not survive for long. The palace was destroyed some years later. Now ruins show beautifully ornamented columns, walls, remains of palace and mosque. If you are a history as well as art lover then you should not miss this Medina Al-Zahara or Medina Azahara.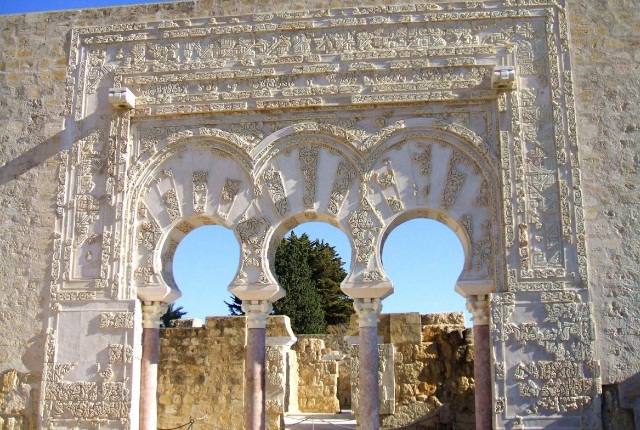 5. Explore The Jewish Culture In Jewish Quarter
In Roman time Jewish people lived and prospered in Cordoba. Their prosperiry reached to a peak during Moorish time. Historians say that there were Jewish officials in Moorish administration. But Jewish people lost their glory and position in medieval time in Spain. Now you can see signs of that culture in nicely restored Jewish quarter of Cordoba. You can walk down the narrow streets and try to feel the atmosphere of past. The Jewish synagogue of the 14th century also can be visited for nice Jewish art and holy inscriptions.