Turkey is a historic place that still exudes its old world charm. A fascinating destination, its beautiful beaches, wonderful weather, vibrant culture and delicious cuisine has attracted thousands to its shores. The country not only has fabulous sun soaked beaches but is also home to majestic mountains and arid steppes. It is one of the most favoured travel destinations in the world and if you love the sea, there is no other place like this.
Let's Find Out 5 Incredible Beach Resorts In Turkey That Will Make Your Holiday Truly Memorable:
1. Hilton Dalaman Resort
Located at a 10 minute walking distance from downtown Sarigerme, Hilton Dalaman Resort is an award winning property. It is the perfect place to enjoy a beach holiday.
The resort not only has its own private beach with cabanas but also provides 10 indoor and outdoor swimming pools.
Guests can also opt for many water sports such as scuba diving, snorkeling and surfing. Its spa and business center are other major attractions. When it comes to food at the Hilton Dalaman Resort, you are spoilt for choice. It has a fine collection of 23 renowned restaurants that offer the best food in town.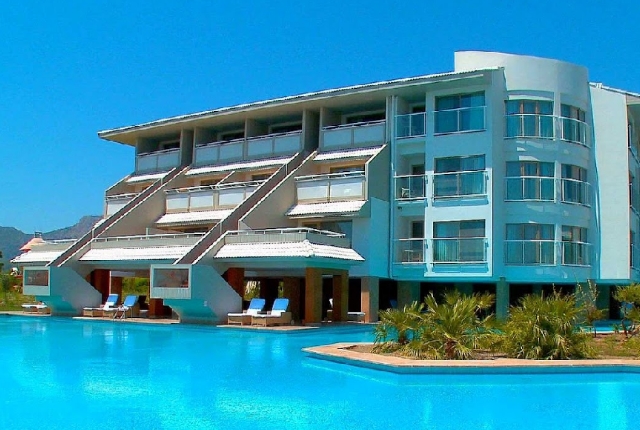 2. Barut Lara
Barut Lara Resort Spa and Suites is one of the finest beach resorts in Turkey. With fantastic ocean views and beautifully landscaped gardens, this is a property that will make your stay memorable. Located 10 kilometers away from the airport, this beachfront resort is well equipped with beautiful rooms, modern amenities, fitness rooms, special playroom for children, indoor and outdoor swimming pools. Guest of Barut Lara can also enjoy a Turkish bath or visit the spa for a rejuvenating treatment.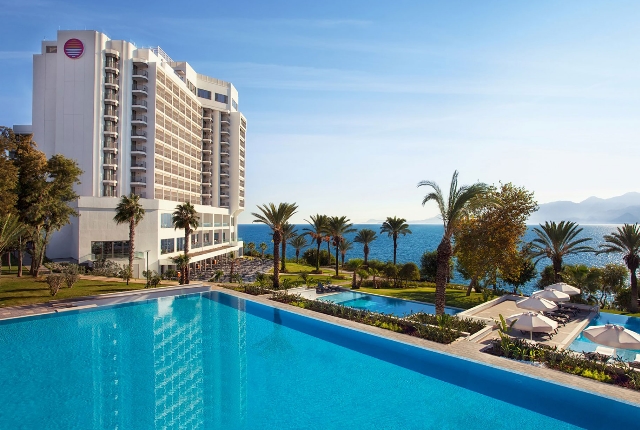 3. Calista Luxury Resort
Calista Luxury Resort has left no stone unturned to make itself a wonderful destination for a comforting holiday. Some of the best features of this resort consist of five tennis courts which have special lights to facilitate night games and soccer fields that are ideal for a relaxing match. And if you are looking to put your feet up and relax, head to the spa which will soothe your senses with its varied treatments. For golfers, Calista Luxury Resort is a boon. Within a four mile radius of this beachfront resort, there are 10 golf courses. It also boasts of 10 renowned restaurants serving different types of international delicacies.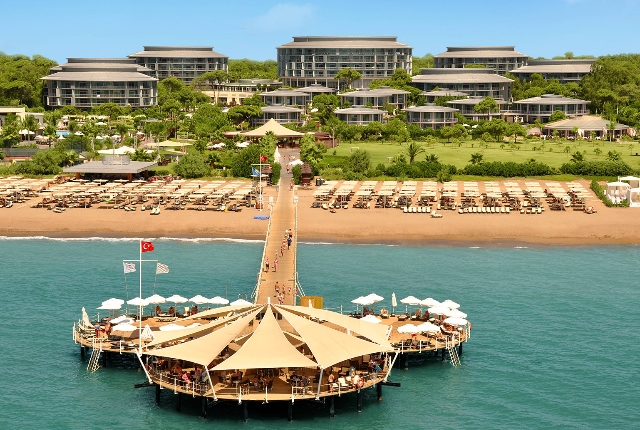 4. Delphin Diva Premiere
Delphin Diva Premiere is perfect for a pampering holiday. It has plenty of activities on offer and guests can enjoy their leisure time either by sunbathing on the private beach or swimming in the pool.
The waterslide at the pool is a major attraction here and kids as well as adults love to play around the waterslide during the summer.
And if you are in the mood for a game of tennis, head to the court inside the resort. Delphin Diva Premiere also has a bowling alley that is a favourite pastime for most guests. Besides, the resort has renowned restaurants serving top quality local as well as international cuisine. Located nine miles away from the downtown of Antalya, it is the best place to spend a beachside holiday while enjoying all the goodness of a busy city.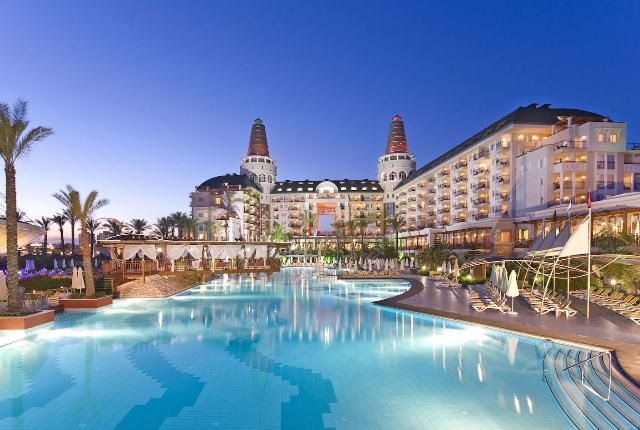 5. Royal Dragon Hotel
As you step into this beachside hotel, you will be greeted by a dragon standing atop its entrance. A Chinese themed hotel, Royal Dragon is truly unique in its own way. Although, it is quite interesting to find a hotel with Chinese architecture and décor in Turkey, this luxury property has beautifully blended Chinese architecture with modern facilities. A fitness room, large water slide and a bowling alley are some of the most attractive features of this hotel. All the rooms have private balconies, allowing tourists to enjoy the wonderful Turkish weather sitting in their private rooms without having to venture out.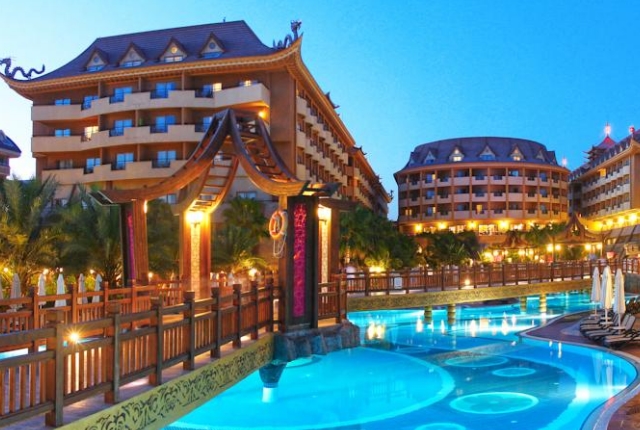 6. D-Hotel Maris
A well-appointed hotel overlooking Turkey's waterfront, D-Hotel Maris is a fantastic place to enjoy a holiday. Guests here can choose to go for scuba diving or snorkeling in the azure water or have fun with biking and hiking trips.
The hills around the hotel have wonderful trails for hiking and it allows tourists to discover the natural beauty of the region.
And if you are looking to have a great day at a theme park, the Aqua Dream Water Park and Marmaris Dophinarium Aquapark is nearby. The rooms at this property are equipped with modern amenities and also offer safes that are ideal for storing valuables. The four restaurants at the hotel serve some of the finest Turkish dishes and the spa is designed to completely relax and rejuvenate its guests.