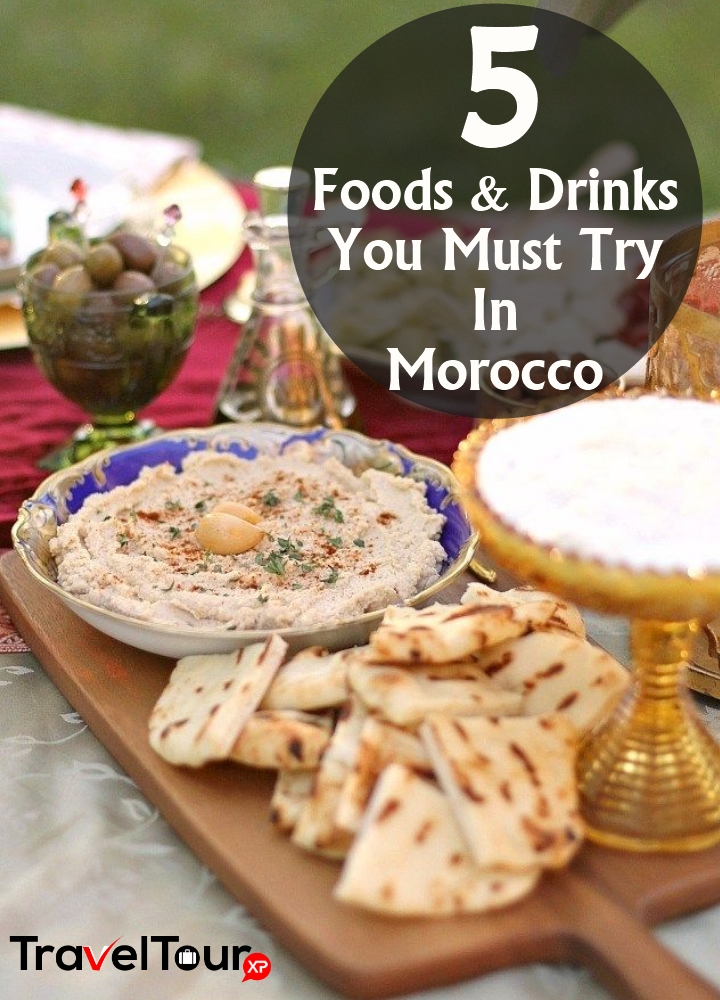 Unique blend of European, Berber, and Arabian cultural influences make Morocco not only a popular tourist destination but also an ideal place to try a wide variety of delicious cuisines. Morocco, a world famous nation in North Africa that outlines beautiful Mediterranean Sea and gigantic Atlantic Ocean, is well-known for food preparation spiced up by subtle species and blend of tantalizing flavors. Delicacies in Morocco are influenced by France, Spain, and Arabic cooking combinations offering you mouthwatering cuisines that you would like to try again and again. So, if you are planning a sabbatical in Morocco, make sure you try these food specialties. Here are some of the top Morocco cuisines that you must not miss.
Find Below Five Tasty Morocco Delicacies To Enjoy When Holidaying Here:
1. B'ssara
Your trip to Morocco won't be complete without trying B'ssara, which is a delicious soup that is prepared by using dried fava beans. B'ssara is quite famous delicacy in the northern Morocco. It is garnished with fresh favas or cumin and paprika. Easy availability of split, dried fava beans in the bustling markets in this area helps you taste this scrumptious soup during your breakfast when vacationing in Morocco. Also, B'ssara is a savory vegetarian, healthy, as well as gluten-free delicacy that you can enjoy without any concerns even if you suffer from gluten intolerance.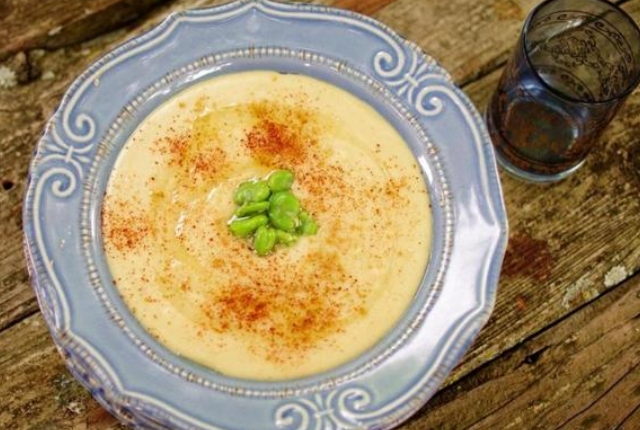 2. Fish Chermoula
Do not miss eating Chermoula, which is scrumptious blend of fresh herbs, lemon, tantalizing spices, and fresh fish and sea food, when holidaying in Morocco. You will enjoy eating flavorful sauce blended with tilapia fillets and served with fresh cucumber salad. As Morocco has abundant rich variety of fish delicacies, Chermoula is sure you please you due to its easy availability here.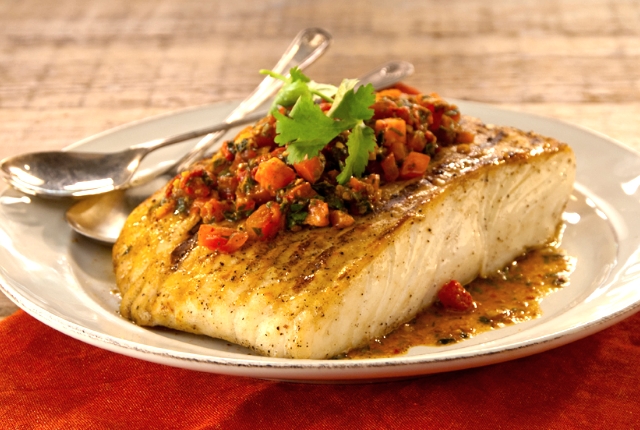 3. Tagine
Moroccon tagine preparations are food specialties of this country that are slow-cooked delicious stews prepared with fish, sliced meat, or poultry and blended with fresh fruits or vegetables. Relish this Moroccon cuisine which comprises dried fruits, nuts, delicious spices, such as saffron, turmeric, ginger, cinnamon, and others. It is served in a clay cooking pot covered with a conical lid with bread. You will find that chili and paprika are used in vegetable tajines. Tagines can be prepared in various ways. Make sure you enjoy eating it to your heart's content when spending your vacations in Morocco.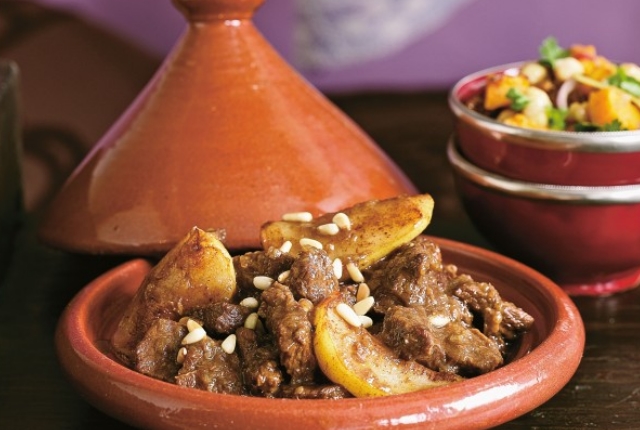 4. Harira
When vacationing in the amazing Morocco, you simply can't afford to miss trying Harira. Harira is a well-known traditional soup with origin in Morocco that you can enjoy as a starter. Also, you can have this scrumptious soup as a light snack. Even though you can enjoy having this savory soup any time throughout the year, Harira is most often preferred during the holy month of Ramadan such that at the time of sunset the fast is broken by drinking a bowl of this tasty soup. This delicious soup is prepared by using tomatoes, chickpeas, protein-rich lentils, and lamb. It is garnished with chopped coriander and a small slice of lemon is squeezed over it once it is ready to be served.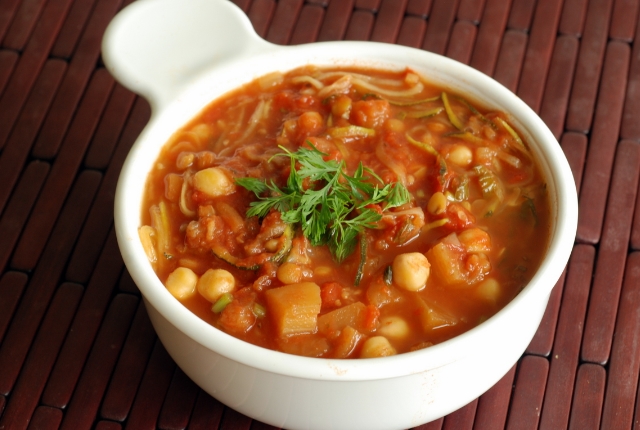 5. Moroccan Maakouda
Take time out of your busy travel schedule when holidaying in Morocco to taste delicious street food, particularly at Djemaa el-Fna square in Marrakech. Make sure you eat Maakouda Batata, which is a scrumptious dish and popular street food in Morocco. You can eat it plain or as delicious sandwich filler. Moroccan Maakouda is a delicacy comprising potato cakes that you can eat as a side dish whenever you wish or enjoyable snack. Small, deep-fried potato balls are dipped into tantalizing harissa sauce.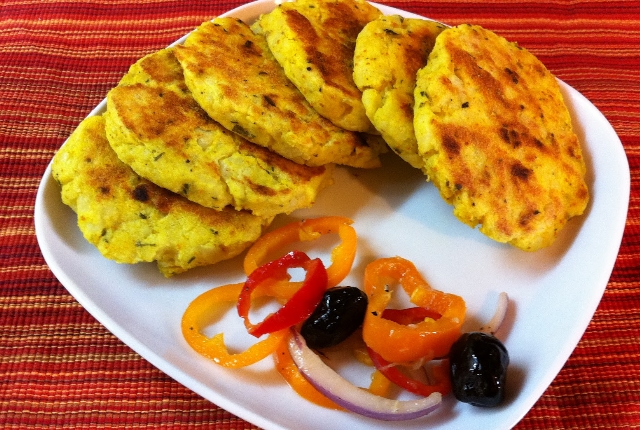 Now that you know these five delicious foods to enjoy eating when in Morocco, enjoy your holidays to the fullest by trying each one of these delicacies.