South America is a land of contrasts and visitors to Peru have found a perfect culmination of old traditions and modern contemporary civilization in this country. Just like its diversity in landscape, it is a multicultural hotspot hosting varied people. It is also a place which is known for its culinary delights. Whether it is the ceviche or its anticuchos, the local flavors and tastes will take you on a gastronomic journey. Besides, there's a saying that no trip is complete without tasting the food. So, go ahead and try some of the Peruvian delicacies on your next trip.
Here's A List Of 6 Fantastic Dishes Of Peru:
1. Ceviche
Peru's national dish, Ceviche is one of the healthiest delicacies that you can ever sample. Made with raw fish marinated in a citrus juice, it has an extremely fresh taste. The juice slowly cooks the fish and gives it a very subtle taste. Although, these kinds of dishes are hard to try for a first timer, it is certainly worth a try. Prepared with fresh fish, the ceviche is beautifully spiced with red onion and aji pepper. It is generally served at lunch and is devoured by locals.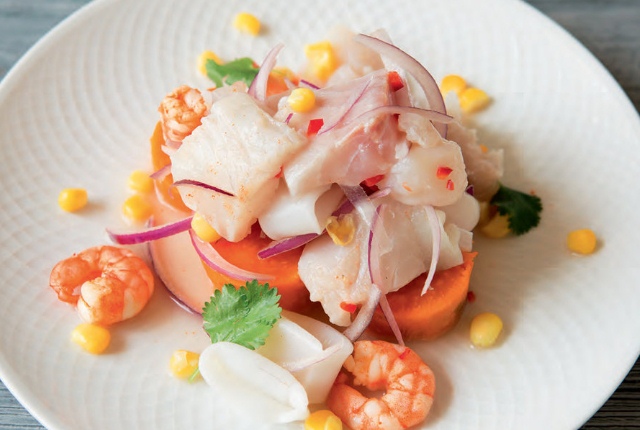 2. Causa
Causa is a typical Peruvian dish that was designed by housewives during the war between Peru and Chile. As war created a shortage of food supply, potato remained available and people started making unique mashed potato dishes that were either served hot or cold. Over the years, it has transformed brilliantly and now causa is often prepared with mashed potato, tuna, hard boiled eggs, avocado and tomato. This is a great twist to the mashed potato that you have tried and it is likely that you will love its taste.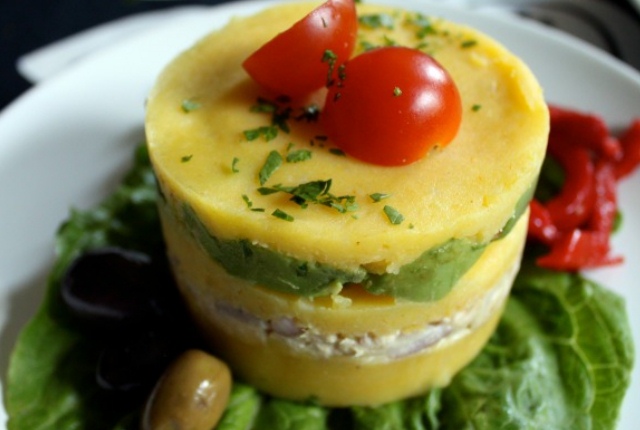 3. Tacu Tacu
A different version of a dumpling, Tacu Tacu is made with rice and beans. Restaurants usually served it with fried eggs and beef steak. But, many modern restaurants have made their own changes and modifications. Ingredients such as leek, asparagus, Amarillo chilli and even mango has been added to Tacu Tacu to make it even better. So try this classic Peruvian dish once you are in Peru.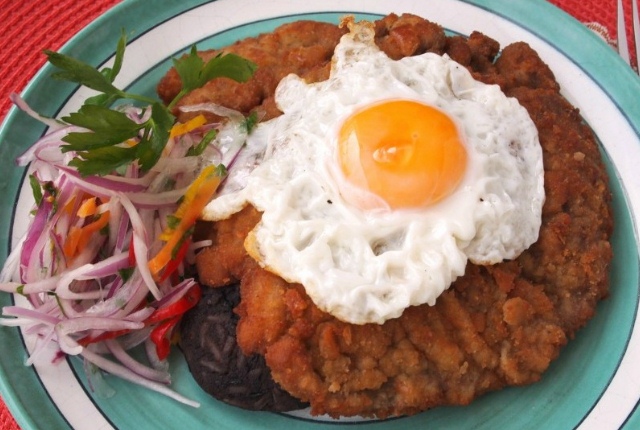 4. Anticuchos
Anticuchos is a special kebab found in Peru. It basically consists of grilled meat and is found in every nook and corner of the country. While restaurants sell anticuchos as appetizers, vendors on the street side have a local version of the dish, served with a garlic sauce. Different types of meat can be used to make this preparation but, originally anticuchos were made with beef heart. This variant is still very popular in many parts of the country and is tried by locals. Sample some of these local flavors on your next trip to Peru.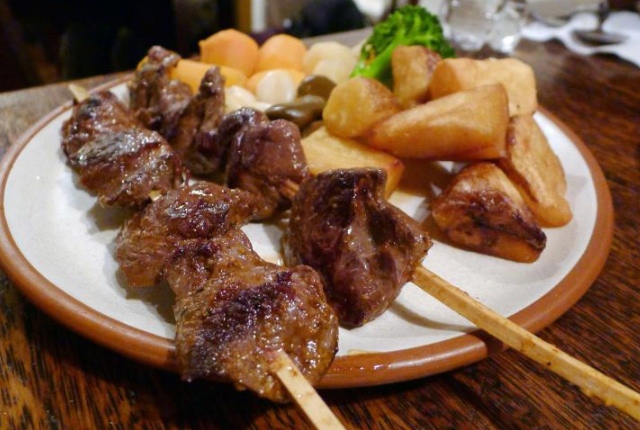 5. Aji de Gallina
A traditional Peruvian chicken stew, Aji de Gallina is simply awesome. Spiced with the yellow aji pepper, it is a delectable dish with a creamy sauce. It has a fantastic blend of chicken and condensed milk which gives it the rich, velvety texture. Served with hot boiled rice and small boiled potatoes, it is a hearty dish that will certainly satiate your taste buds. Initially developed as a dish that could mop up leftovers efficiently, it has found an ardent following over the years.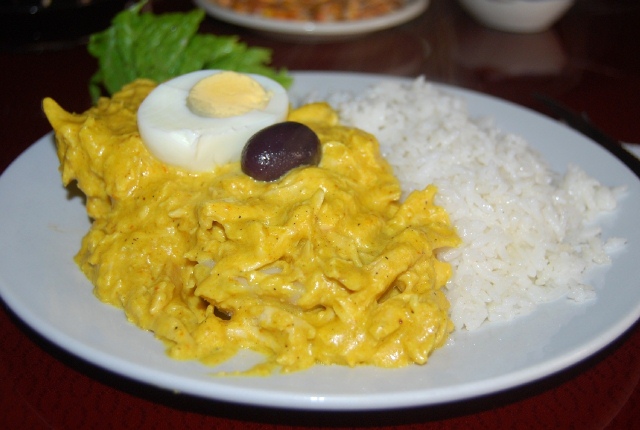 6. Jalea de Mariscos
Jalea de Mariscos is a classic twist to a frito mixto and is a refreshing seafood delicacy with a wonderful salsa. Flavored with an onion, tomato, coriander and lime juice salsa, Jalea de Mariscos has the kick of Peruvian chilli and is an absolute pleasure for your taste buds.