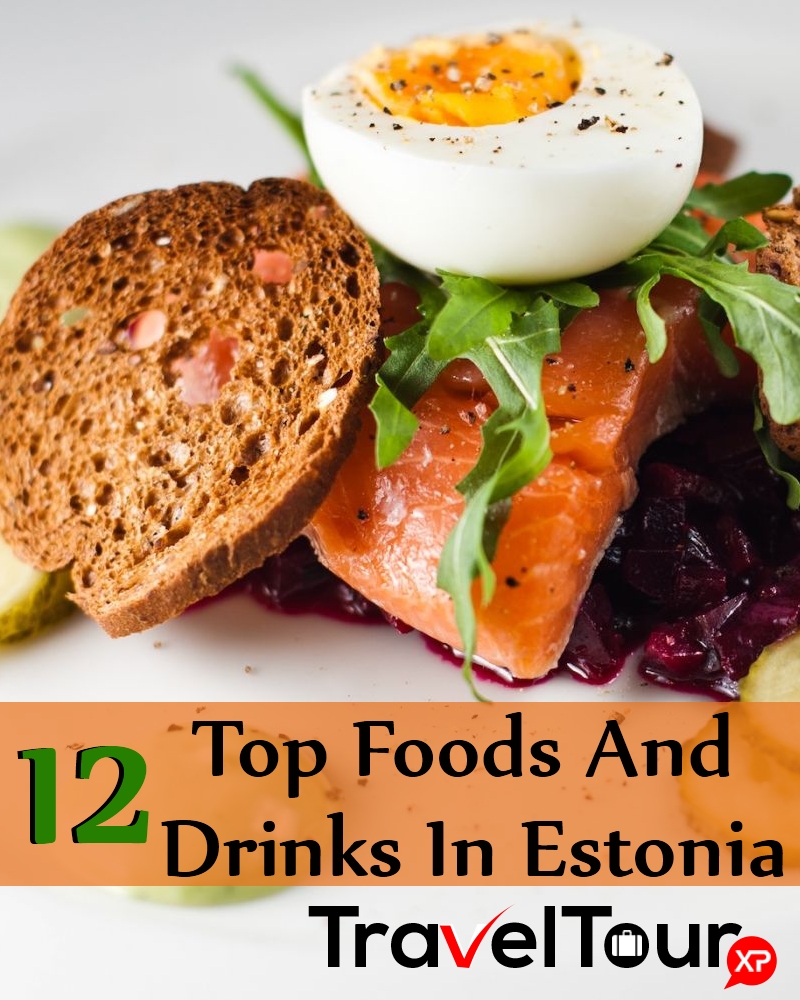 Estonia is located in the northern part of Europe and it also borders the Gulf of Finland and Baltic Sea. It also nestles to more than 1500 islands. There are lots of things to be done in Estonia and for which the craze of this country is growing at a very faster rate. It was formerly a part of Soviet Union. Estonia is well famous for very old forest, lakes and rocky beaches. Foods of Estonia are also on demand and that attracts to food lovers. There are certain types of food items that are unique only to Estonia and for which people travel long distance. You will be glad to learn about some of these foods and drink items.
12 Top Foods And Drinks In Estonia
1. Kiluvoileib
The yummy taste of this dish will simply satisfy your hunger. The look of the dish is not that satisfying, but the taste is really mind blowing. Grey color fish item is well placed on the bread slice. Boiled egg is also used in the dish to make it yummy and tasty.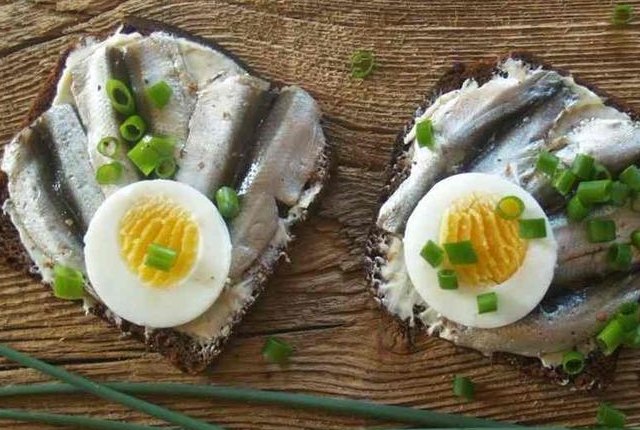 2. Kohuke
Kohuke is a special kind of dish that is prepared by using sweet curd that is well covered with caramel or chocolate. It is also prepared in other varieties such as addition of coconut, berries, kiwifruit and chocolate. It is a very famous kind of dish that is easily available all over Estonia.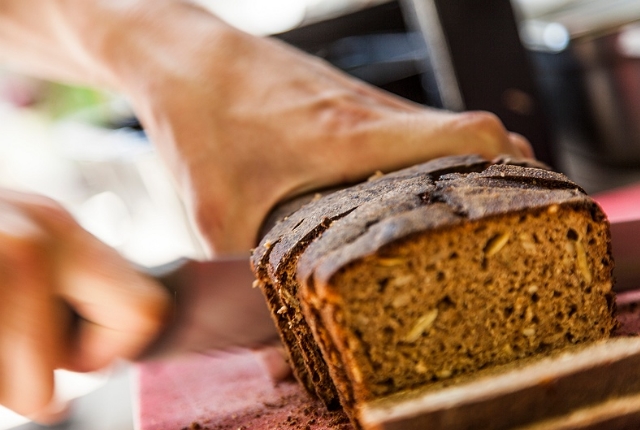 3. Mulgipuder
It is a very unique style of food item that is quite popular in Estonia. It is also termed as peasant kind of Estonia food. It is very important dish as it was earlier served in special occasions. These days this item is prepared on normal occasion that will surely satisfy the taste buds.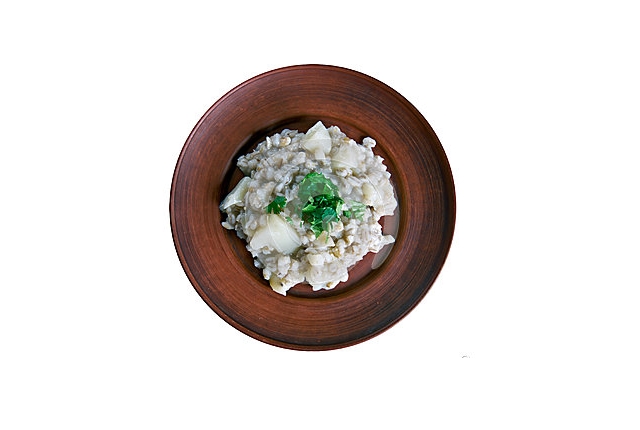 4. Kama
Kama Desserts are the top listing desserts that is very tasty in nature. The ingredients that are used in these desserts are unique, which further adds to taste. Various kinds of flours such as oat, barley, pea and rye are used. You will simply love to eat this dessert with your near and dear ones.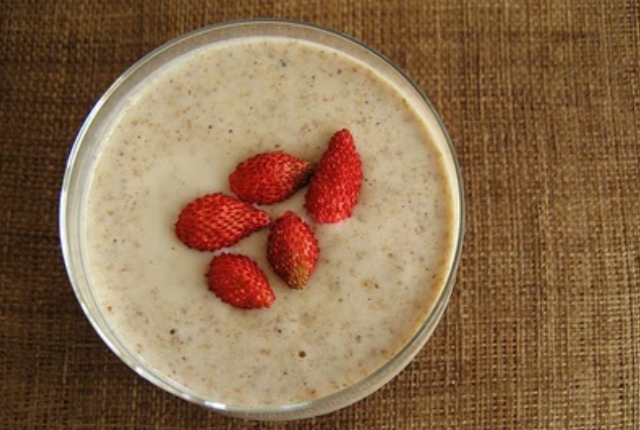 5. Unique Bread
Homemade breads are quite common in Estonia and they are prepared with lots of ingredients. There are superstitions related to the consumption of bread. Homemade bread is prepared with nuts and raisins that are tasty. You can purchase them from the bakery or any restaurant.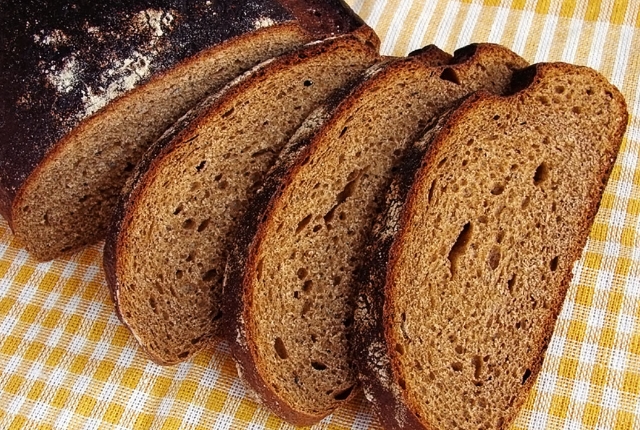 6. Aspic
The homemade version of Aspic food item is really incomparable with other dishes. There are various flavors of this food item and chicken is also used in it. Chicken is used to prepare Aspic and the taste becomes superb when taken with sauces. A little bit of vinegar add more taste to it.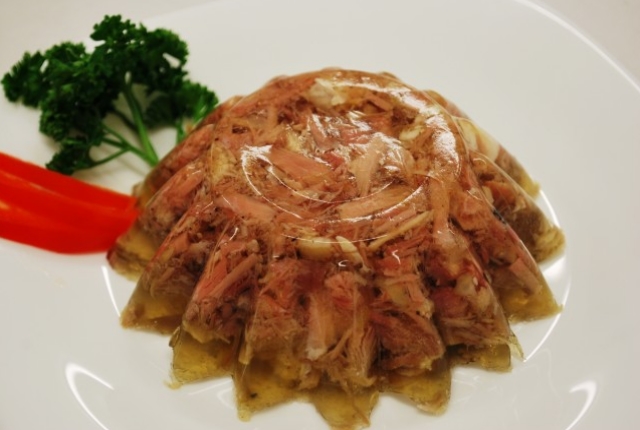 7. Smoked Fish
The smoked version of fish is used one kind of recipe that is both yummy and mouth watering. It is often considered as the special kind of dish that is consumed during summer season. The price of this fish item is cheap and the taste good. You can process it with different types of materials.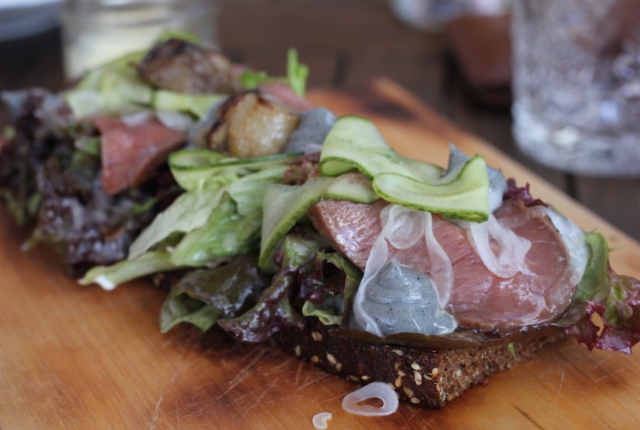 8. Kali
It is considered as fermented form of drink that is mainly prepared by addition of soft drink and beer. This taste of the drink is as similar to the root beer. Be assured that it is alcohol free and is quite popular in Estonia. People love drinking this item at many food junctions.
9. Semla
Semla is a type of pastry that is manufactured with wheat bun as well as whipped cream. This is a common food item that is consumed during February. Semla is basically consumed with pea soup that is prepared at home. Restaurants are also serving Semla at various price ranges.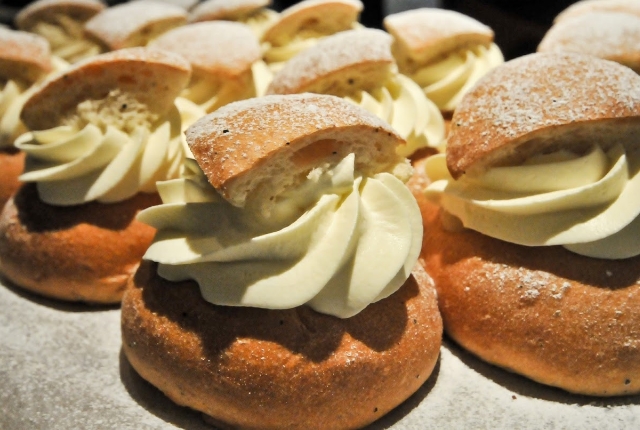 10. Estonia Beer
Beer is one of the top listed drinking items in Estonia. The beer that is manufactured in this country is very tasty and is also famous. It is legal to drink beer at the age of 18 in Estonia. Various bars and restaurants help serving the best Estonia beer.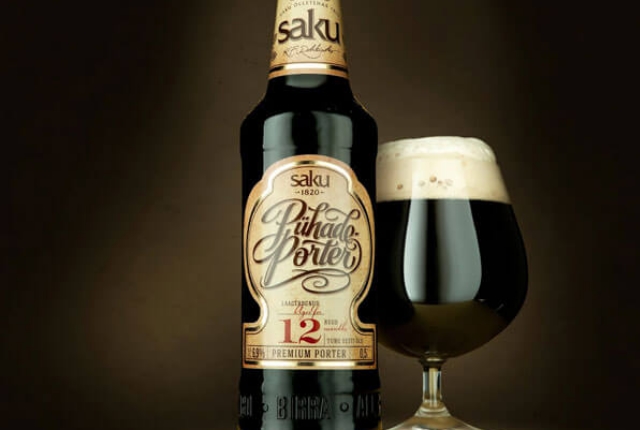 11. Marinated Angerjas
It is prepared by using eel as the main item, which is processed and then served cold. This is a traditional kind of food that is famous in all over Estonia. Many hotels and restaurants are serving this food item that is also garnished with other items.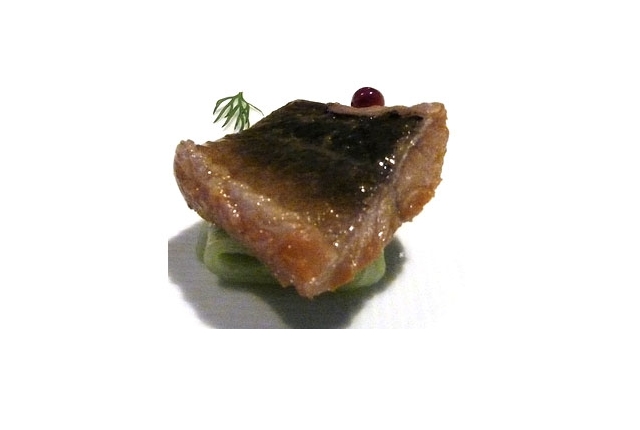 12. Verivorst
Verivorst is also known by the term of black pudding. It is very dark in color and is known to be blood sausage. Blood is cooked by using filler. Then it is cooled down and consumed. It is a very traditional kind of food that is mostly consumed during Christmas time.