If you are thinking about spending a romantic vacation with your significant one, Canada is a great country for you. There are some very unique and amazing destinations in Canada that are world favorite for love birds. With the thick, lush natural beauty, rolling hills, snow-capped mountains and azure lakes, the country is loaded with almost everything a couple needs for a memorable romantic vacation.
Following Are Eight Most Romantic Places In Canada:
1. Tofino
The coastal town of Tofino is situated on the west coast of Vancouver Island in British Colombia. The friendly locals, the beautiful landscapes, beach combing, kayaking, surfing, hiking, whale watching and feeling the cool breeze coming through the Pacific Ocean during summer are some of the exciting things to do here which will make you fall in love with this place.
For a more romantic experience, you can also visit the natural hot springs at the nearby Maquinna Marine Provincial Park.
Stay in a beachfront cottage or a rustic wood cabin to make your honeymoon or romantic vacation in Tofino a memorable experience.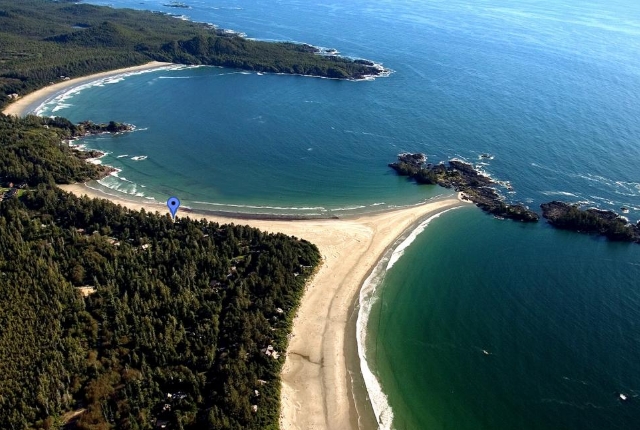 2. Banff
Situated amidst the rocky mountains in Alberta, Banff offers you everything you need to preserve some everlasting memories with your beloved. The romantic hot springs, breathtaking hiking trails, jaw dropping mountains and crystal clear lakes in Banff will turn your romantic vacation into an experience you will always love to cherish.
Capture some superb moments with your significant ones near the Lake Lousie.
You can find some great mountain hotels in the Banff National Park. The local cuisines are delicious and distinct in taste. If you are visiting Banff in winter, you also get some wonderful skiing opportunities.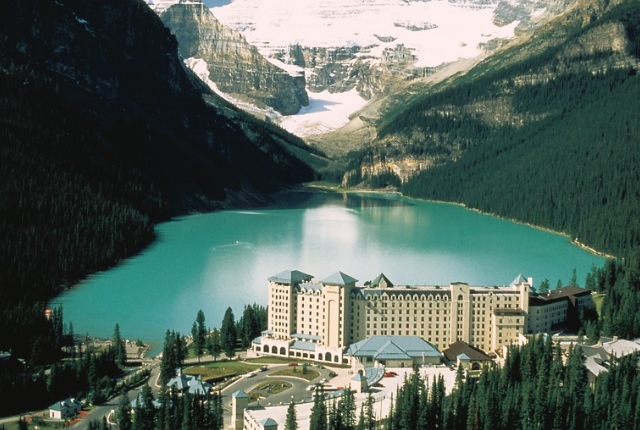 3. Stratford
For couples who are nature lovers and also theatre buffs, Stratford in Ontario can be a wonderful romantic place. The largest classic theatre showcase of North America is held here and this world famous event is known as Stratford Festival. However, the place is not just only about theatre; it is equally popular for its wedding accommodations as well. Besides the magnificent natural beauty, the place offers great choices in terms of spas, dining, galleries and museums as well. The vibrant music and art culture of Stratford is capable to make every moment of your stay in the city romantic and exciting.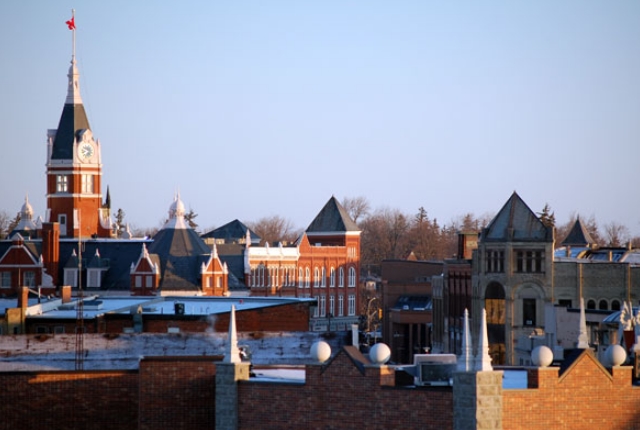 4. Peggy's Cove
The Peggy's Cove in Nova Scotia is another awesome romantic destination in Canada. Its picturesque landscapes, scenic ocean views, glacial rock formations and the 1868-built famous lighthouse make the place a heaven for love birds.
Walk down the shores of the St. Margaret's Bay for an unforgettable sunset view.
The seafood restaurants of Peggy's Cove offer some of the most delicious cuisines in Canada. There are some very unusual yet attractive cottages along the coast. Stay there to add more romance to your vacation. For a gorgeous morning view of the place, make sure you book a room with a deck.
5. Bay of Fundy
Located in New Brunswick, the Bay of Fundy offers a wonderful escape from the crowd and noises of the daily life. Go for cycling in the morning on the long trails along the coast. Go for whale watching in the afternoon. Visit the picturesque Hopewell Rocks and walk down the ocean floor when the tide is low. You can also have a great time kayaking with your significant one. Do not forget to have some fun time in the local markets as well where you can get some of the most delicious seafood you have ever tasted.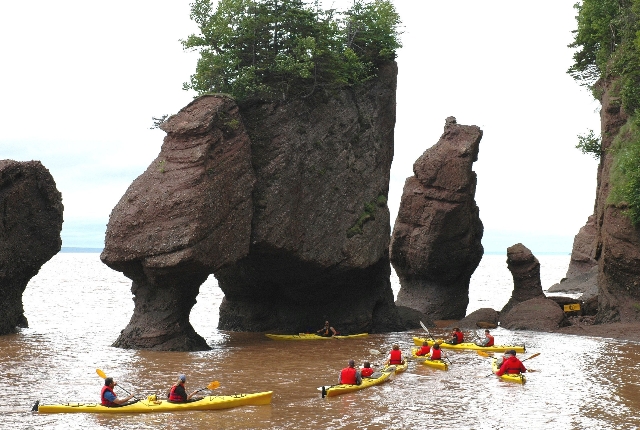 6. Quebec City
Quebec City is popular as a romantic destination for its old town European charm. The cobblestone streets and the quaint cafes in the historic Old Town of the city give the place a unique look. The city is also listed as a UNESCO world heritage site. A very romantic way to explore the centuries-old historic sites in Quebec City is by taking a ride in a horse-drawn carriage. Go for an evening walk with your lover at the bank of the St. Lawrence River.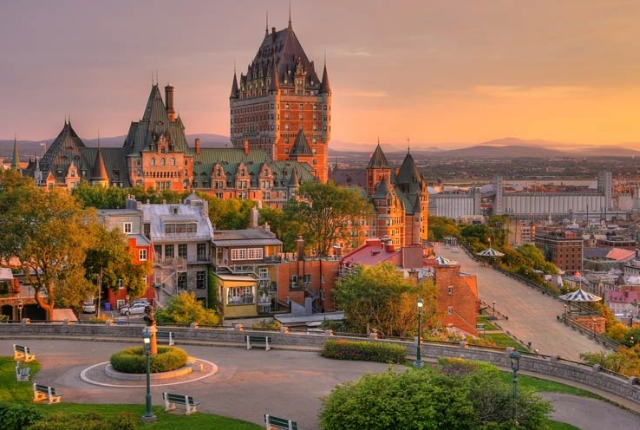 7. Whitehorse
Located in Yukon, in Canada's far north, Whitehorse is popularly known as The Land of The Midnight Sun. This is because the place offers incredible views of the Northern Lights, a natural phenomenon where you get to see some amazing light show in the sky. Besides offering this one-of-its-kind experience, Whitehorse is also a popular place for various winter vacation activities, such as snowshoeing, snowboarding, skiing and ice fishing. During the summer months, you will love to explore the area with your lover through canoeing or mountain biking.
8. Victoria
Victoria is popularly known as the City of Gardens. When you visit this place, you will feel like you are inside a bouquet of flowers. The youthful energy and the old European charm of the city will make you fall in love with it. The sidewalk cafes and the English style B&Bs are some favorite hangout places for love birds in Victoria. You will also have a great time watching the graceful Orca whales in Victoria's waters.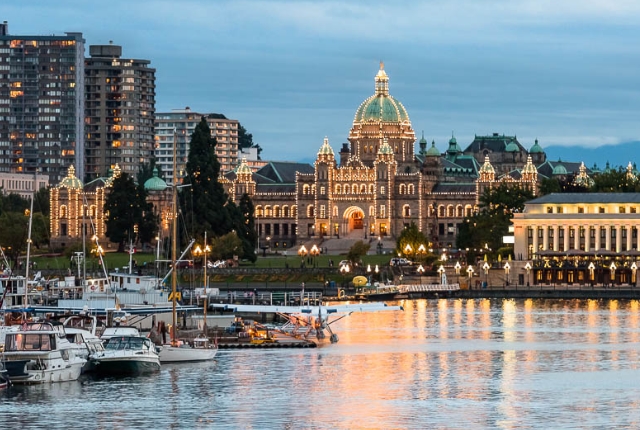 As you can see, there is something very magical about all these places. Therefore, if you are planning a romantic getaway in Canada, you will not be disappointed by choosing one of these places as your next destination.