Athens is a very old city with a history dating to 11-7 B.C. It is a capital of Greece and very famous for being a place where Western civilization as born. The city is well known for arts and philosophy. The well-known thinkers and philosophers of the olden times Aristotle and Plato belonged to this city. At present, Athens is a cosmopolitan area with a huge population. It is a center of finance, politics, culture, and industry. The city is also known for media and entertainment. People visit the city to see the heritage of ancient times in the form of monuments and artwork. Places of world heritage are found in Athens that attracts visitors. There are many things to do and see in this city.
Following Are The Top 10 Things To Do In Athens:
1. Watch Attica From Mount Lycabettus
Mount Lycabettus is a mountain peak situated at a height of seven hundred and forty-five feet. You can see the Attica basin from the top of this peak. A small chapel named Agios Georgios can be seen from this area. People like to enjoy drinks at the café on the peak. You can get a view of the Aegean Sea from this mountain peak. Visit the place at the time of twilight and enjoy the view from the mountain.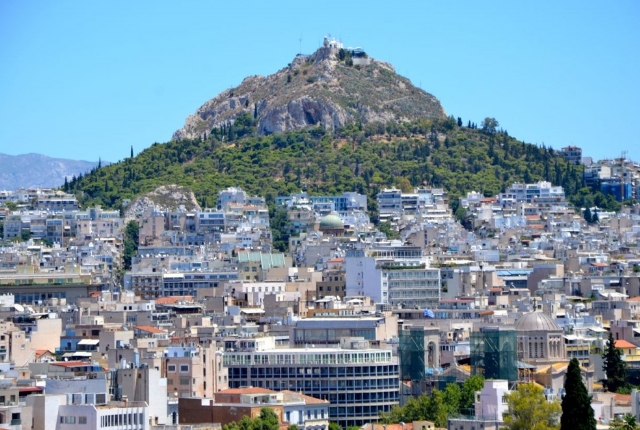 2. Visit The Filopappos Hill
The Filopappos hill is another hilltop area that has slopes with a large number of pine trees. There are several pathways in this area that take you to historical monuments. It was called hill of muses by ancient Greeks. The people of Athens like to fly kites in this place in the Lent. The poets like to sit and compose poetry in the hill.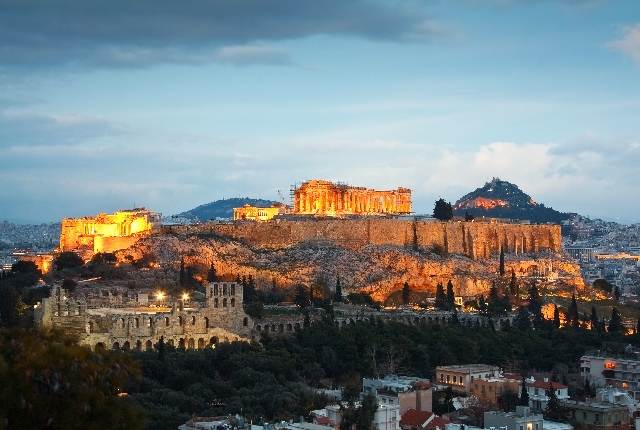 3. Watch Sunset In Beaches At Sounio
Sounio is situated in the southern part of Attica. A large number of beaches are located in this area and visitors like to spend time here. It is a historical area. The tourists like to see Temple of Poseidon here. The view of sunset on Aegean Sea is amazing. Even the dawn view of sunrise is good. This place has resorts. You can go to Sounio by a car in forty-five minutes from Athens.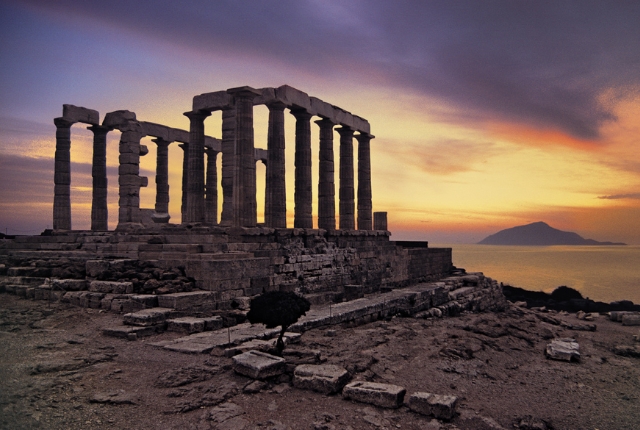 4. See Temples At The Agora
If you visit Athens, you must see the monuments and temples at the Agora. It is an ancient place, which was the center of government, commerce and social life. Opened for the public in 6 BC, it was destroyed later and rebuilt. Residence of Turks was destroyed after independence. After that, Neolithic excavations were carried out and it attracts the visitors to this city. Visit the museum in this area.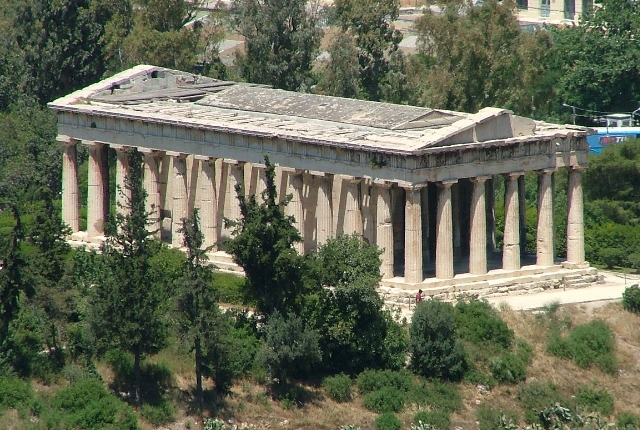 5. See Sculpture In National Archaeological Museum
The tourists who visit Athens like to see the ancient Greek sculpture in National Archaeological Museum. The main attraction of this place is Antikythera instrument. This is an amazing two thousand years old computer. You can reach the museum by walking from Syntagma within forty-five minutes. The visitors like to see ancient coins, jewelry and pottery in this museum. There are total sixty-four galleries in this place displaying various things.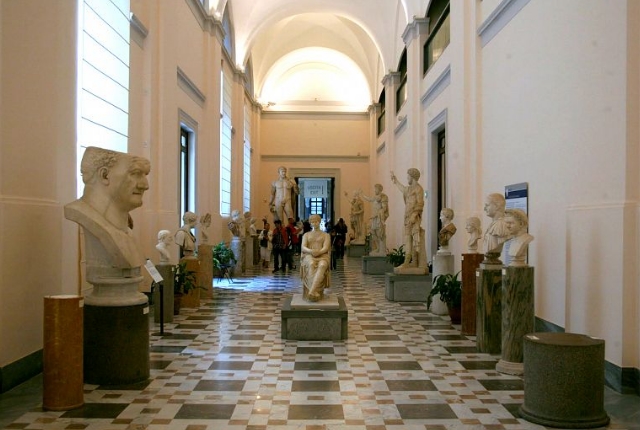 6. See Artwork In Georgia Museum Of Art
Georgia Museum of Art is another very good museum where art exhibitions are held. The museum also has a sculpture garden where you can see amazing sculpture pieces made by women. Guided tours in the museum are available. There are kids programs for children. Enjoy food and drinks in the restaurant and café situated at the museum.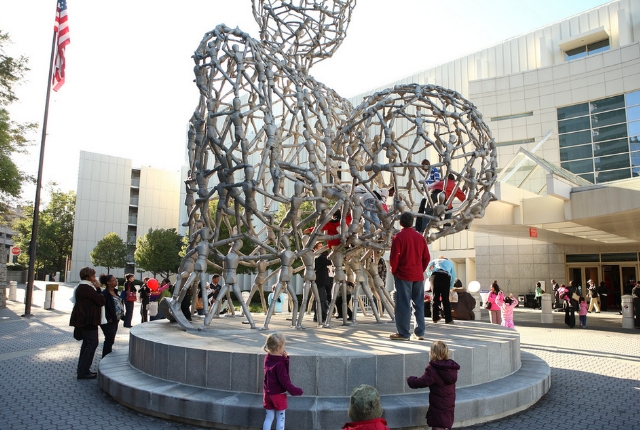 7. See Architecture In The Parthenon
Parthenon is a temple that was used as a treasury in the ancient times. A church was also built in this area but now it has a temple. Thus, the place was used for various purposes over different times in the history of Greece. A large number of tourists visit the place to see its architecture and beauty. The cultural landmark is an attractive sight that shows signs of Classical Greece.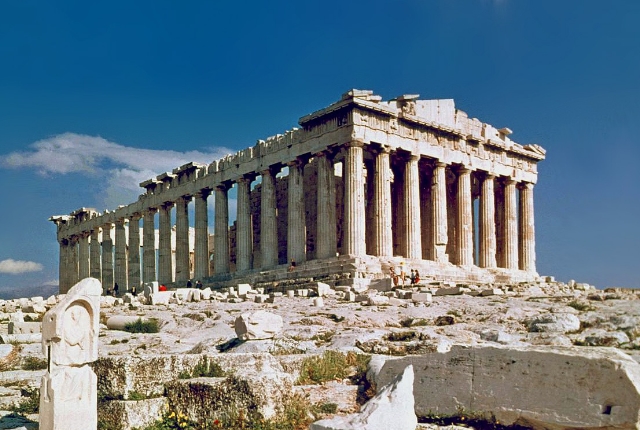 8. Watch Ducks In The National Gardens
National Gardens has tropical trees with park amidst concrete jungle. In the olden times, this area was called The Kings Garden. Visitors like to watch ducks in ponds in the garden. The area is surrounded by ancient remains of the city. The garden is situated on top of Syntagma. A large number of cats are found in this area.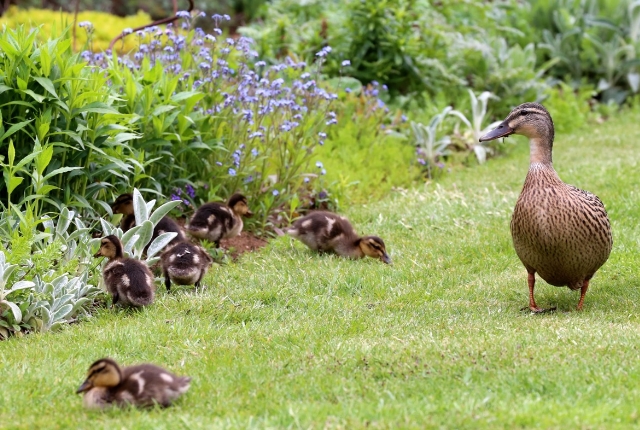 9. Enjoy Thermal Bath At Lake Vouliagmeni
Lake Vouliagmeni has underground springs of hot water. People like to bathe in the lake as a remedy for various health problems like arthritis and skin disease. Minerals and salts of this lake are known to have medicinal properties. Theater and jazz shows are held in this area during summers.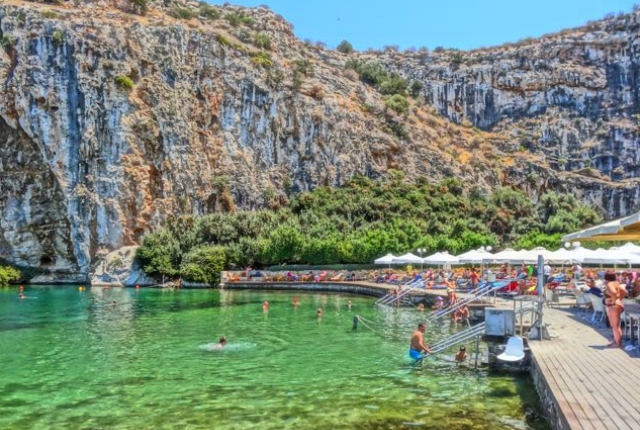 10. Visit The Aristotle's Lyceum
Aristotle's Lyceum is an archaeological site, which was used by Aristotle in the olden times as a philosophy school. The visitors like to see the monuments of this place. Aristotle taught philosophy here. He taught his students while walking in this area. You can enjoy a picnic in the lawn of this place.