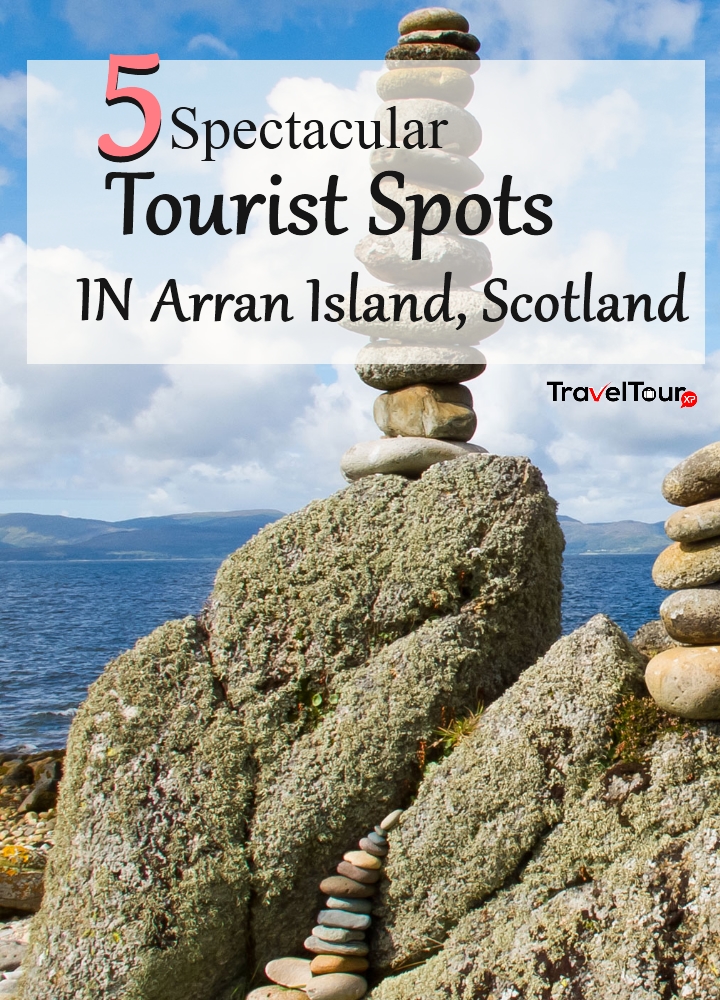 Island or isle of Arran is one of the largest islands off shore Scotland. Arran ia a very old place. Archeological excavation or exploration has found or unearthed prehistoric remains in Arran. It is also culturally diverse land. In 6th century AD people from Ireland came here. Later it was occupied by the Vikings. it came under Scottish rule in 13th century. Now tourism is the main source of income of this island. In this regard a tourists can see historic remains of all these cultures in Arran. Besides the island is also geographically or naturally beautiful land. It has colorful wild life too. In a word Arran can be called a heaven for tourist with diverse tastes. Here is a list of spectacular spots in Arran.
5 Spectacular  Tourist Spots In Arran Island, Scotland
1. The Site Of Machrie Moore Standing Stones
It is already mentioned that Arran was inhabited by people in prehistoric times. There are remains of such settlement in forms of supposedly religious site that can be seen in Machrie bay of Arran. The site is called Machrie Moore Standing Stone Circles. Several stone circles dated back to early Bronze age were discovered here in 19th century. These are called as Machrie Moore circle no 1, 2, 3 etc. At present there are almost 11 such prehistoric standing stone circles. Some of these are still almost intact and standing tall while some have only bases. Nevertheless you can easily feel the old heritage of the site.
2. Lochranza Castle
In 60s of last century the ruin of this medieval castle became popular thanks to the comic book The Black Island, one of the famous adventures of Tintin. The writer, illustrator Herge modeled the castle of that book based upon Lochranza of Arran. This ruin once part of a large castle that was a stay for royal families during hunting excursion. This castle changed hands several times between Scottish and English royal and big tribal families. Famous Scotsman Robert the Bruce came to this castle. The history of this castle can be dated back to 12th century.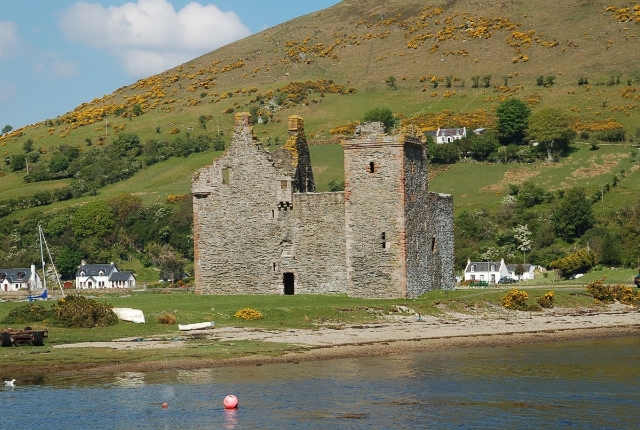 3. Brodick Town And Beach
Brodick is one of the largest towns of Ilse of Arran. Brodick has the suitable infrastructure and accommodation for tourists in Arran. It has hotels, great restaurants where you can stay or dine. Sea loving visitors can enjoy the beauty of Scottish sea from Brodrick beach too. You can spend leisurely hours here. Besides you can roam freely in the town. There is Arran heritage museum in the town where you can gather information on the island also.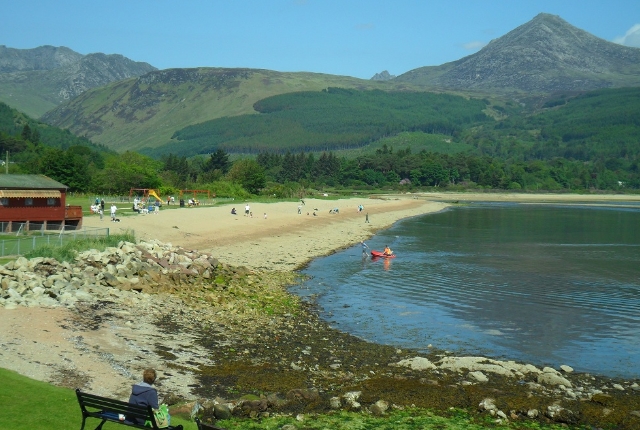 4. Brodick Castle
Near the town of Brodick a history loving tourist can visit the castle of Brodick, a spectacular medieval castle. Though the history of this castle can be dated back to Irish occupation of the island in 6th century, the castle was destroyed and rebuilt or renovated several times. The present structure dates back to 16th century historians say. You can see several antique objects, art objects like paintings etc inside the castle. Though the castle has a room named after Robert Bruce, no trace of its connection with Bruce is found experts say.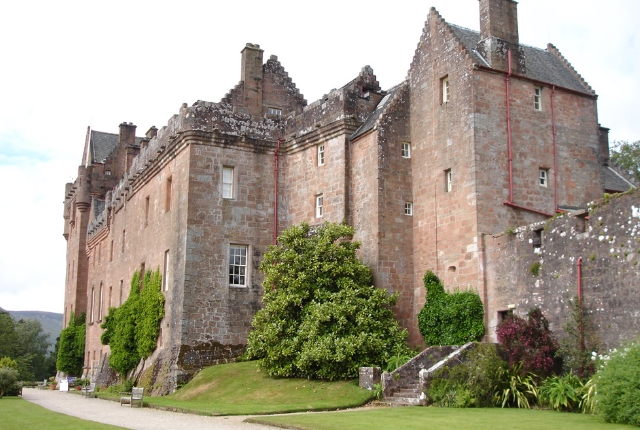 5. Kildonan Beach
When it comes to spend time on the best beach of Arran it is said that no beach equals the beauty Kildonan has. The beauty of this beach is divided into two parts. One belongs to rocky beach another is clean long stretch. Both parts provide terrific view of the sea. Besides it is also a convenient place to watch sea creatures. These sea creatures include seal and basking sharks.