The Republic of Armenia is a sovereign country that is situated in so9uthern Caucasus region of Europe. It has important neighbors like Azerbaijan, Iran, Turkey etc. Though relatively small in size it is filled with astonishing natural beauty and historic as well as cultural heritage. For this reason Armenia is regularly visited by large number of tourists from various parts of the world. A tourist who feels attracted to historic place can have a very good time in this country too. It has great historic spots connected with different historic era even very ancient time. Besides Armenia is one of the main nations of Europe to adapt Christianity early. There are several impressive religious relics and churches you can visit in this country also.
Here Are 5 Really Gorgeous Historic Sites Of Armenia:
1. The Garni Temple
the Garni temple is perhaps the best gorgeous historic site of Armenia. It is a popular tourist destination too. Though this spot has several other historic relics like bath of Roman era, medieval church etc still this spectacular temple is the star attraction. It is the typical classical European architecture that strikes awe. Built in 1st century AD by local ruler this temple is said to have suffered a massive natural disaster in 17th century. Which people see today is partially rebuilt in late 20th century. It is located at a distance of 30kms from Yerevan.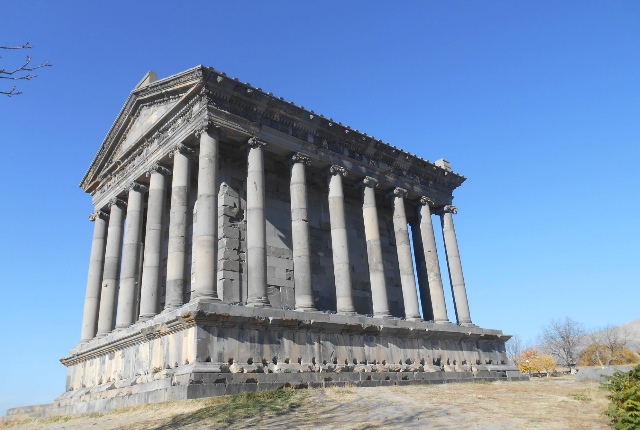 2.  Vishap Standing Stone
According to historians Armenia was inhabited or rather ruled in prehistoric age like Iron age by different prehistoric royal tribe. There are some historic sites that bear signs of these prehistoric ages. One of the sites is this Vishap of mount Aragats. it contains a standing stone that is said to be 5000years old. It has a height of 3 meters. Other site such as Karahuni contains more than 200 standing stones. Some of these are tombs. Historians say that purpose of these standing stones was supposedly religious as well as astronomical.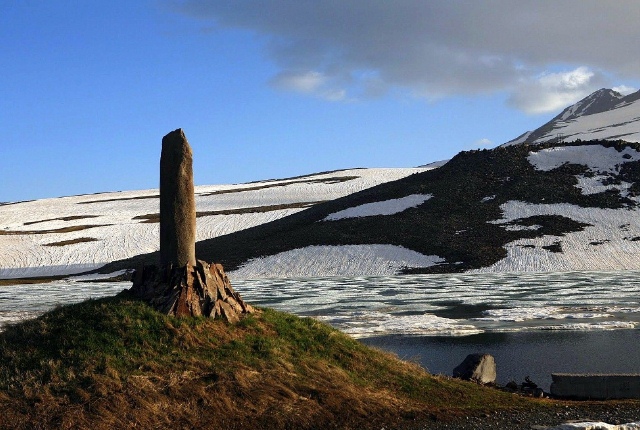 3. Haghpat Monastery

It is already mentioned that Armenia is one of the oldest places where Christianity spread during 10th century AD. This great monastery took almost 30years to build during that time. One of the earliest Armenian church or monastery that was a famous place of religion and study. Historians say that hundreds of monks used to reside at that time in the monastery. Later when it suffered some loss and was attacked by Mongols, a fortress was built to protect it. One of the UNESCO world heritage sites of Armenia. Located in the village of Haghpat, Armenia.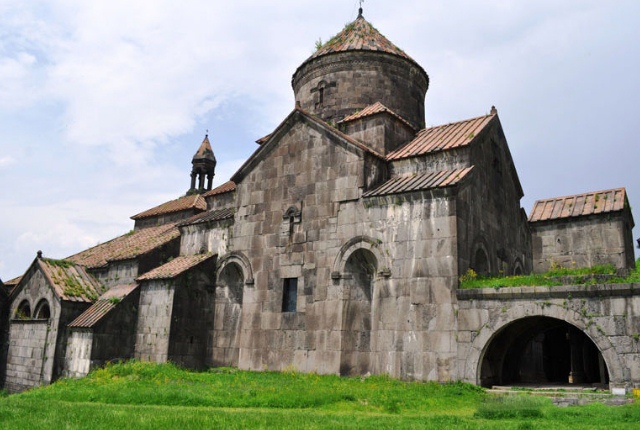 4. Sanahin Monastery
Histporically Sanahin monastery located in Sanahin village has the same status of Haghpat. It was built almost at the same time of Haghpat that is late 10th century AD with some major additions much layer in 12th or 13th century. As its construction was completed a bit earlier than Haghpat some call it the oldest monastery of Armenia. It is one of the finest examples of early Armenian architecture. Sanahin architecturally looks similar to Haghpat and it was also a subject of Mongol raid in 13th century. For this reason a fortress was also built here to protect it. But unlike Haghpat it was constructed during the rule of queen Khosrovanoush of Armenia. It is another UNESCO site of the country.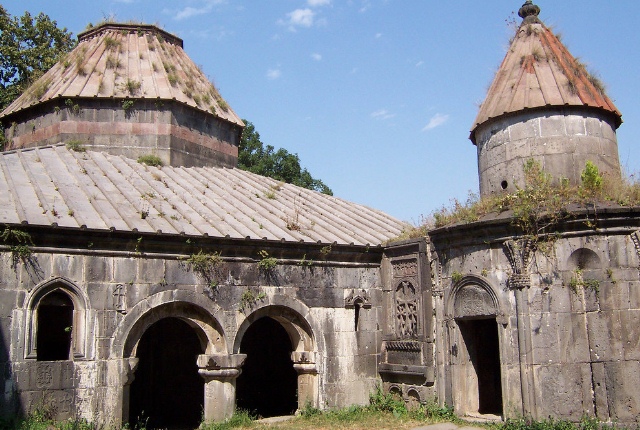 5. The Noratus Cemetery
Kachkars are beautifully carved and designed tombstones that were an intricate part of Armenian culture in ancient and medieval age. This cemetery in Noratus has maximum number of such beautifully designed tombstones. Some say the number can reach more than 900. Some of the tombstones can be dated back to 10th century AD too. if you have interest in a site that has connection to cultural history  then this place is a must visit in Armenia.