The capital city of Denmark, Copenhagen is known for its cheery atmosphere. It is a place where fashion, fine dining, sightseeing and history beckon tourists at every nook and corner. The city is also home to wonderful hotels offering cozy accommodations that combine the best of convenience with comfort. In Copenhagen, there is no dearth of good boutique hotels.
Here Is A List Of The 7 Best Boutique Hotels That Mesmerize With Its Design, Style, Aesthetics As Well As Amenities:
1. Nimb Hotel
If you are looking for an upscale boutique hotel, the Nimb Hotel is the perfect choice. It resembles an Arab castle and is decorated with beautiful domes, Italian marble stuccos and lovely turrets. Designed by the famous architect of Tivoli Gardens, Knud Arne-Petersen, the Nimb Hotel is truly extravagant. It has 12 skillfully designed suites, decorated with fascinating hardwood floors, antique wooden cupboards and the majestic four poster walnut beds. The room décor is highlighted with the use of fresh flowers, including orchids. Most of the rooms here offer fascinating views of Tivoli Gardens and is therefore, a top favorite amongst tourists.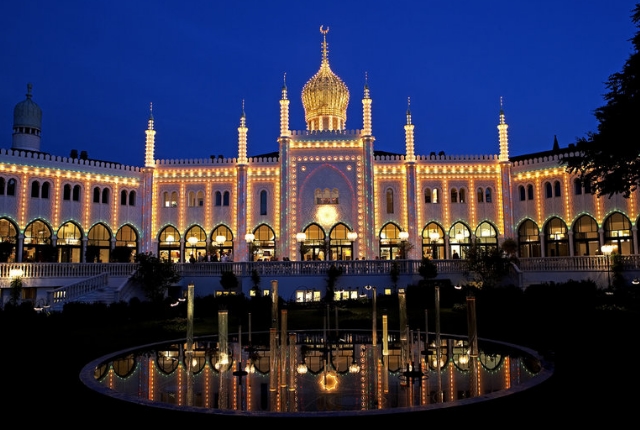 2. Andersen Hotel
The eye-catching retro décor of the Andersen Hotel is one of the first details noticed by travelers. It is an ideal place for tourists looking to explore the city on foot. Due to its vantage location in central Copenhagen, all the tourist attractions of the city lie in close proximity to the hotel. This boutique hotel has 73 rooms and is considered a mid-range boutique property offering the best amenities. It is perfect for adventurous tourists and businessmen.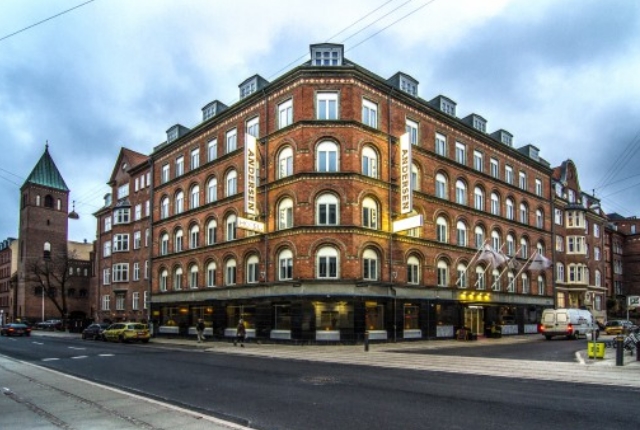 3. Absalon Hotel
Located in the Vesterbro neighbourhood of Copenhagen, Absalon Hotel is known for its wonderful design. It is a charming property with lots of colors. The use of light in the rooms is particularly remarkable. The big casement windows allow plenty of natural light to seep into the rooms and visitors can feel fresh and energetic right from the beginning of the day. One of the great features of this hotel is its check-out facility that allows guests to move out any time of the day, without having to adhere to strict timings. The breakfast spread with a wide array of pastries is another great attraction of the Absalon Hotel.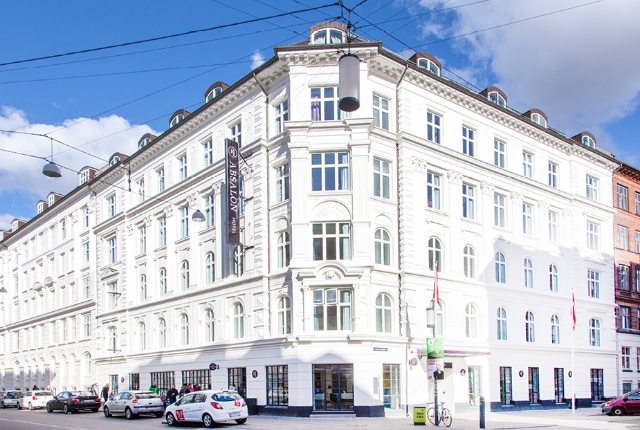 4. First Hotel Mayfair
If you are searching a mid-range boutique hotel, the First Hotel Mayfair is an ideal choice. It is located in the hip Vesterbro area of Copenhagen and guests can easily reach the local attractions on foot or by public transport. It is a modern property with a fine décor. The rooms are acquainted with all modern amenities and is elegantly designed to suit all kinds of travelers. However, due to its prime location, the hustle and bustle of the adjoining streets may be disturbing for some. In that case, courtyard facing rooms are your perfect choice.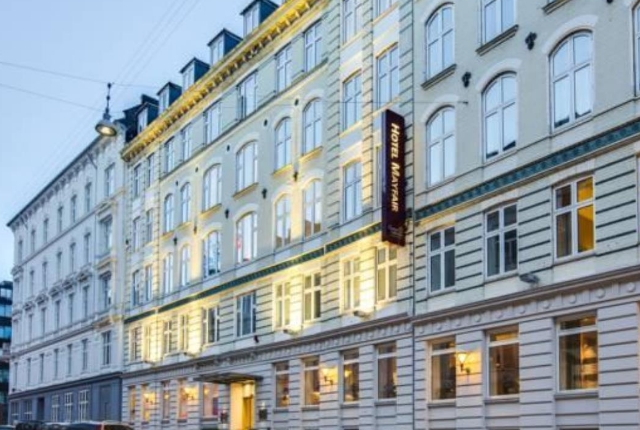 5. Avenue Hotel Copenhagen
The refreshing Avenue Hotel Copenhagen is a wonderful boutique hotel that will make your stay even more enjoyable. The use of soft, neutral colors add a touch of elegance to the property. Its stylishly decorated modern rooms are equipped with mini refrigerators, free Wi-fi facility and large flat screen television sets. Besides, cozy couches and Missoni fabric accents make the rooms delightful. Avenue Hotel also welcomes guests with pets. It has special provisions for families travelling with kids or pets. On-site bike rentals at this boutique hotel is also quite popular. Besides, the free breakfast buffet is a great attraction for tourists from all over the world.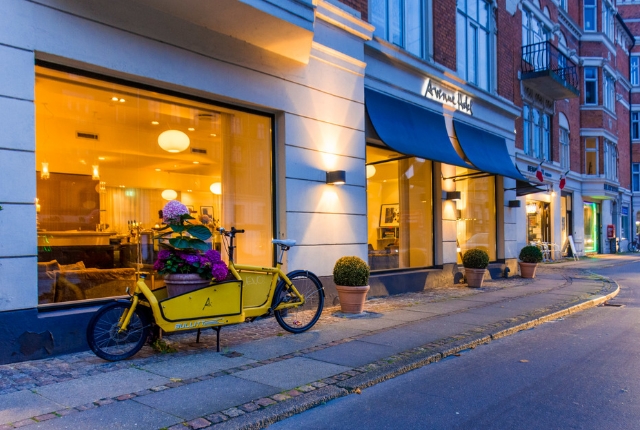 6. Hotel Alexandra
Hotel Alexandra is one of the few boutique hotels in Copenhagen that has retained its old world charm. Its décor can be traced back to the 50s or 60s era and its prime location at Hans Christen Andersen Boulevard is a major draw for tourists. It is easily accessible from all parts of the city and has different types of rooms for varied travelers. It also offers on-site bike rentals to guests who wish to explore the nook and corners of Copenhagen.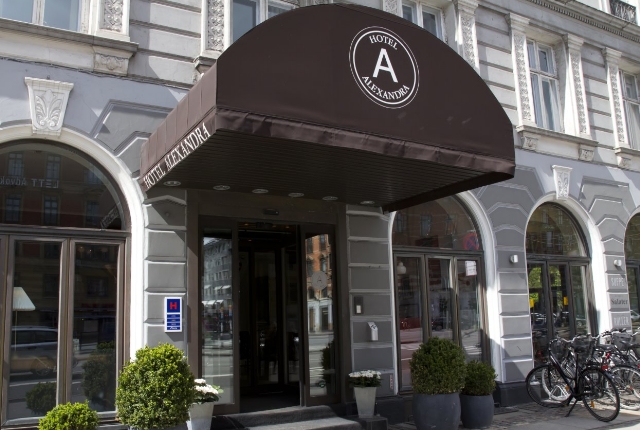 7. Bertrams Hotel Guldsmeden
The romantic ambience of Bertrams Hotel Guldsmeden is one of its best qualities. It is an eco-friendly property and has a fascinating garden and lobby. The breakfast room is considered to be one of the finest in the city and guests to this boutique hotel are offered a perfectly organic buffet breakfast. Its beautiful Danish design coupled with Balinese touches, makes it an impressive hotel. The hotel rooms are tastefully decorated with four poster beds and charming décor items. Although, it lacks a fitness center and spa, the hotel is perfect for tourists looking for a serene living space in Copenhagen.
Visit Bertrams Hotel Guldsmeden