St Vincent and the Grenadines, is a gorgeous Caribbean island nation which is located in the lesser Antilles island arc. This rugged and mountainous country offers visitors the ultimate experience in idyllic island living. Dotted with white sandy beaches, interspersed with rugged mountains and surrounded by magical blue waters of the Caribbean Sea, this island paradise is the ultimate getaway destination in the Caribbean. St. Vincent and Grenadines has a host of uber luxe hotels. To discover more about these luxurious retreats read on.
Here Are 7 Classic Luxury Hotels In Saint Vincent And The Grenadines:
1. The Pink Sands Club
The Pink Sands Club on Carenage Bay, Canouan Island, is an uber luxe lifestyle resort hotel. This stunning hotel is surrounded by lush green hills, and secluded, pristine white beaches. The guest accommodation at this hotel meets the expectations of the most discerning guests. The elegant guestrooms are the perfect mélange of style and comfort.
Guests can enjoy sumptuous meals at 'Romeo', the chic, all day dining venue.
The restaurant 'Juliet' is famed for its elegant setting. Guests can enjoy healthy Mediterranean fare at 'Lagoon Café'. To sample frothy cappuccinos or signature cocktails, head to 'Turtles' lounge. The 'Shell Beach' on the other hand serves light fare. This hotel has a full service spa and wellness center. The Pink Sands Club offers its guests a range of adrenaline inducing water sport facilities. Additionally, this hotel also has an outdoor pool, sun terrace, private beach area, garden and Jacuzzi.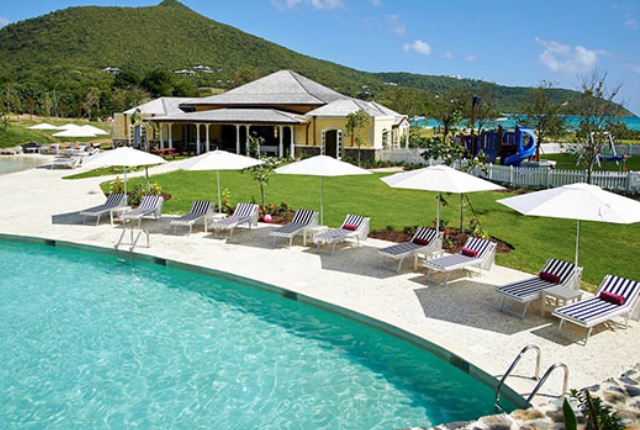 2. Tamarind Beach Hotel And Yacht Club
This trendy four star luxury hotel is located on the stunning Canouan Island. The mesmerizing setting of Tamarind Beach Hotel and Yacht Club , which enjoys unmitigated views of the Caribbean Sea, will set the soul soaring. Canouan Airport is situated a short twenty minute drive away. This boutique style hotel comprises of 40 stylish guestrooms, which includes 8 spacious suites.
Each of the guest accommodation at this hotel features beautiful rattan style furniture, Brazilian wood paneling and expensive white linen.
The interiors of the guestrooms are designed to invoke a feeling of peace and comfort. To enjoy tasty sandwiches, delicious pastas and pizzas guest can head to 'Private Cove', a restaurant cum bar. Savor light snacks and delicious cocktails at 'The Beach Bar'. 'Buon Appetito', the in -house delicatessen, serves a mouthwatering array of Italian sourced cheeses and cold cuts. 'Palapa Restaurant' is famed for its unique setting and for its international cuisine. Additionally, this hotel also has excellent on site water sports facilities.
Visit Tamarind Beach Hotel and Yacht Club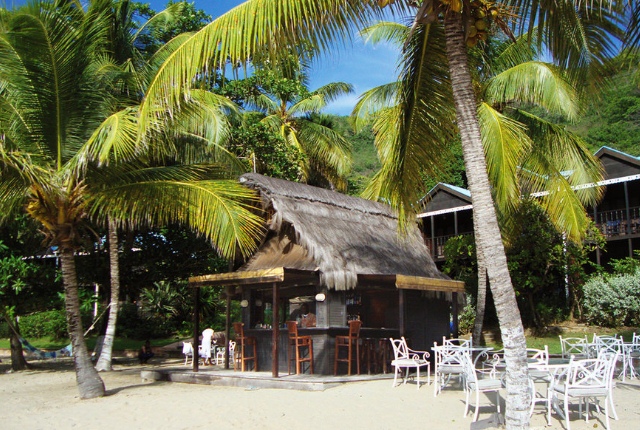 3. Bequia Beach Hotel
Bequia Beach Hotel a boutique style hotel is located on the island of Bequia, next to the famous Friendship Beach. This hotel epitomizes the true spirit of the Caribbean. Palm Island is located 48 kilometers away. Guests can choose from a variety of accommodations which includes beachfront suites, junior plantation suites, two bedroom villas with private pool, and classic rooms. The tranquil guestrooms are a wonderful blend of comfort and style.
The spacious guest accommodations at this hotel also feature an array of modern amenities.
The 'Bagatelle' restaurant which serves Caribbean inspired dishes is a firm favorite among guests. The 'Blue Tropic' restaurant is located a short distance away from the main hotel. This restaurant is famed for its classic Italian fare. Enjoy a variety of signature cocktails and delicious seafood at 'Jack's Beach Bar'. The hotel also has a state of the art gym, a tranquil spa, sauna, outdoor pool and garden.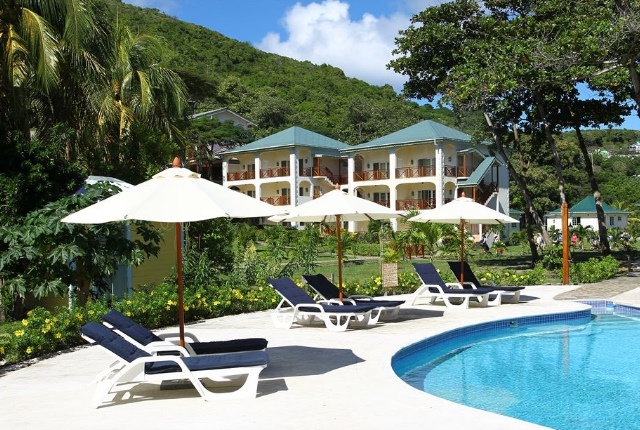 4. Palm Island Resort
Palm Island Resort, a relaxed beachfront hotel, is situated at the southern tip of St. Vincent and the Grenadines. This gorgeous hotel is located on a private, 135 acre, verdant Island, which is accessible only by boat.
The guest accommodations at this stunning tropical hideaway are a wonderful blend of privacy and luxury.
Guests can dine at 'Royal Palm Restaurant' or at 'Sunset Grill'. This hotel also has two well stocked bars. Guests can choose from an extensive menu of relaxing massage and beauty treatments at 'Tranquil Body and Soul Spa'. The hotel also has a fitness center, outdoor pool, terrace garden and private beach area.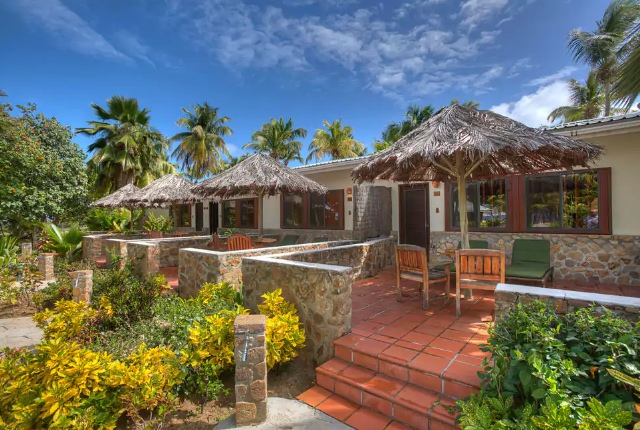 5. Cobblestone Inn
The atmospheric Cobblestone Inn functions out of a former sugar warehouse. The hotel seamlessly merges modern architectural features with its original Georgian elements to provide a stunning visual extravaganza.
The hotel comprises of 20 spacious guestrooms and 6 beautifully appointed suites.
The guestrooms feature antique beds, thick pile rugs, rich fabrics and all the mod cons which are so essential to the modern traveler. The hotel also offers free Wi-fi in public areas and in guestrooms. Guests can enjoy a memorable meal at the hotel's rooftop bar and restaurant.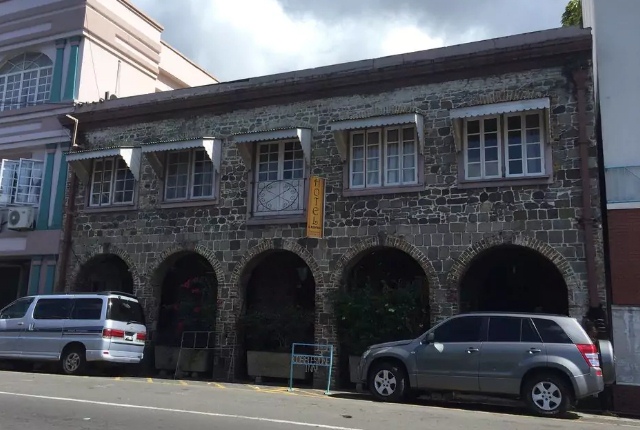 6. Sunset Shores Beach Hotel
This deluxe beach hotel is located in Villa Beach, St. George. This family owned and run hotel enjoys a spectacular location next to the beach. Kingstown, the capital city is situated 6.5 kilometers away. The large and beautifully decorated guestrooms feature modern amenities which include flat screen TV, coffee/ tea making facility, in room mini fridge. Guests can enjoy an extensive selection of seafood and other Caribbean specialties at the in house restaurant. The hotel also has an outdoor pool, a pool with a view, sun terrace and a garden.
Visit Sunset Shores Beach Hotel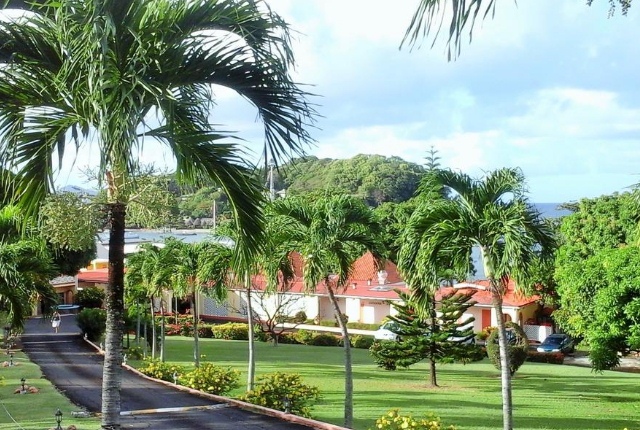 7. Old Fort Boutique Hotel and Estate
This rustic, colonial style property is located on Mount Pleasant, Bequia. This hotel resembles a French-Mediterranean style mansion style house. The charming guest rooms at this hotel are decorated in classic Caribbean style. The in house restaurant serves a beautiful medley of Creole and Caribbean inspired dishes. This hotel also has an outdoor pool, infinity pool, terrace, garden and BBQ facilities.
Visit Old Fort Boutique Hotel and Estate