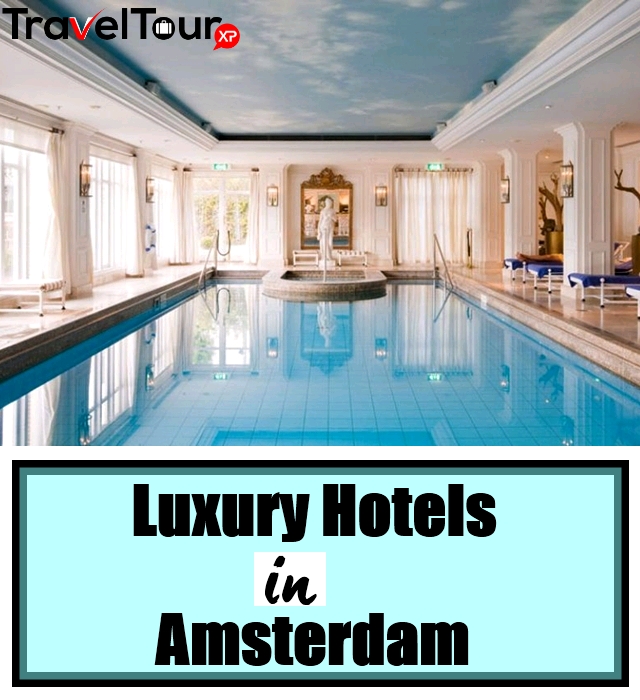 Amsterdam, the capital city of The Netherlands, is famous for its artistic and historic heritage. The city of canals, Amsterdam offers picturesque scenic view which makes it one of the most desired place to visit.
Here Are The Top 7 Hotels In Amsterdam:
1. Renaissance Amsterdam Hotel
Located near the Dam Square and Rijks museum, Renaissance Amsterdam promises your stay right in the cultural heart of Amsterdam. At walk able distance from the Central station,  Dam Square and the famous nine streets, Renaissance is fully equipped with deluxe and club room and luxury suites. Restaurants famous for its Italian Cuisine, Local specialties served in the  traditional Koepelcafe, and  complementary breakfast are some of the facilities available apart for the basic luxury amenities offered. It is also an ideal option to hosts business meetings and gala events at its exclusive business center.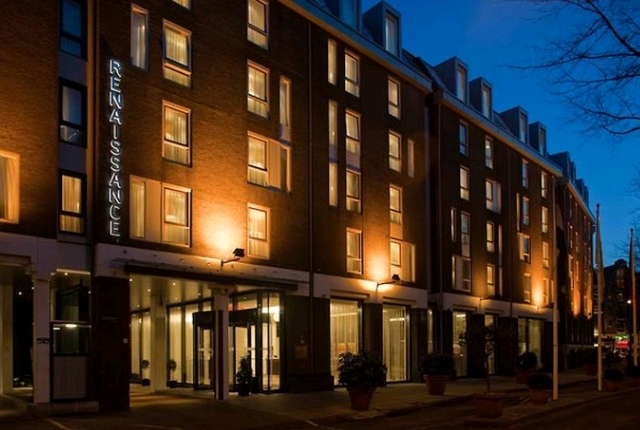 2. Intercontinental Amstel Amsterdam
Marked by its long tradition of hospitality and discrete luxury, Intercontinental Amsterdam is on its way to complete its 150 glorious years in 2017. Famous for its royal appearance, homely warmth, grand chandeliers, historic stairs and sophisticated infrastructure. Located close to the city center, it also offers an enchanted view of the Amstel river. Its classic elegance, discrete luxury offers will never fail to give you a homely feel away from home.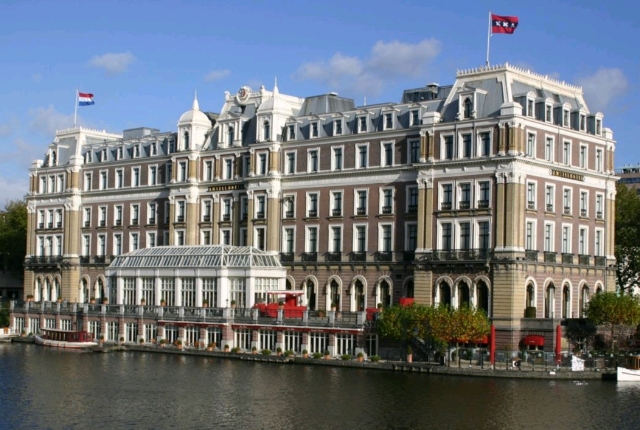 3. Waldorf Astoria Amsterdam
Truly an unforgettable destination, Waldrof offers you an exclusive view of  dutch heritage at its finest. It is an host to a Two Star Michelin restaurant- Librije's Zusje Amsterdam. Apart from the basic luxury facilities, the nostalgic beauty of Waldrof will mesmerize you. A grand staircase, private Maurer dining room, private courtyard, stylish and elegant peacock alley and also spa, indoor fitness facilities are its unique features.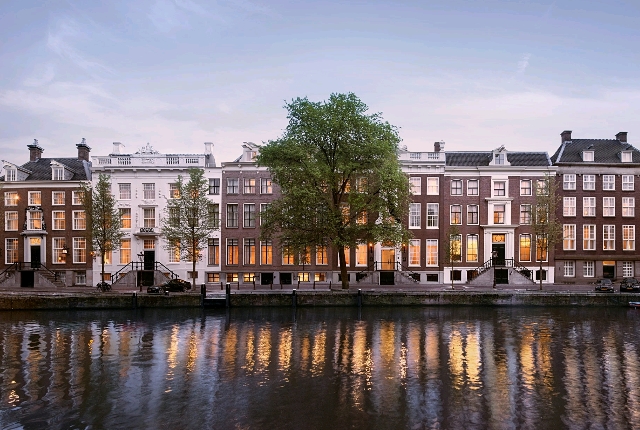 4. Andaz Amsterdam, Prinsengracht
Overlooking the Prinsengracht Canal, this is a place transformed into fantastical dream world by the dutch architect and designer Marcel Wanders from a once public library.  The traditional dutch art and culture meshes with the modern day. It is also near to historic destinations such as Anne Frank house and van gogh museum. Stylish and futuristic rooms, upscale bar and eclectic decor gym and spa are available. Dogs are welcome and are provided separate beds, bowls and snacks.

5.  Sir Albert Hotel Amsterdam
It is located in the Museum Square and designed by international award winning designers BK Architecture. The interiors of each room is inspired by various art movements from past which makes it unique from others. Rooms are furnished in a contemporary manner with modern day luxury amenities. Upgraded rooms add cathedral ceilings and Philip strack soaking tubs. There is Japanese themed bar and restaurant with outdoor seating.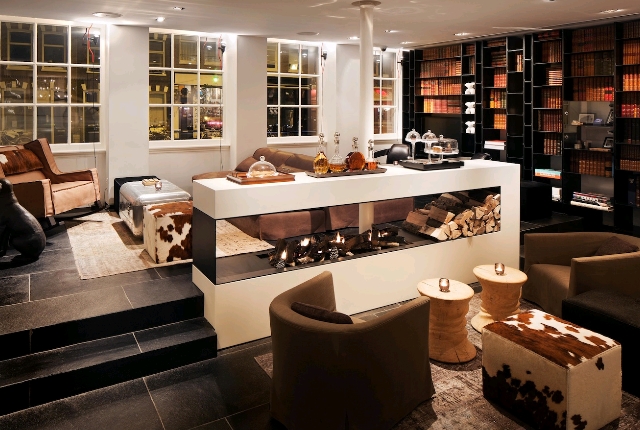 6. Hotel Sofitel Legend the Grand Amsterdam
The Grand reinvents rich history, a legendary jewel among Amsterdam hotels. With a Michelin star restaurant Bridges,  a Parisian bistro, a food bar , A Vinotheque and a brown cafe. " Monumental yet cozy, traditional yet modern, a legendary for  romantic weekends and family breaks, unforgettable events and meetings with soul life" is what Mr Remco GROENHUIJZEN, defines The Grand as.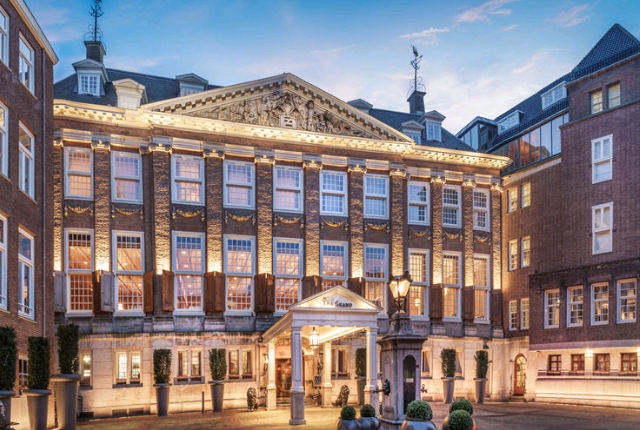 7.  Conservatorium Hotel
In the heart of Amsterdam's famous district, this hotel is renowned for its spectacular interior. The rooms offer blend stone and stained glass details with sleek decor and free standing tubs, exposed wood ceilings and floor to ceiling windows. Apart from these, there is striking glass atrium. The sense of arrival in this striking glass atrium is exceptional. Brushed oak flooring and beige furniture define the cool autumnal color schemes of the room.  Guest also enjoy a wide range of signature treatments at Akasha Holistic Wellbeing centre.