France is a country that can be called a kind of cultural capital of the world. Paris therefore is the most favorite location for travelers from all around the world. But apart from this famous city France has other places that are also very rich in cultural, historic heritage as well as beautiful natural features. The Languedoc-Roussillon region of France is one of such regions or places. This Languedoc-Roussilon region is a Mediterranean region that has several famous cities of France which can satisfy the hunger of tourists with different tastes. Here is a list of attractions you should not miss in this region.
5 Must Visit Attractions Of Languedoc Roussillon Of France:
1. The Ancient City Of Nimes:
It is already told that this region has some famous cities of France. One of these cities is Nimes.  Nimes is an ancient city. It was a colony of Roman empire that was so sprawling city that it was called by the name of Rome of France too. Now tourists can see two very astonishing relics of Roman time which are beautifully preserved in Nimes. The most remarkable is the Nimes amphitheater. Built in 1st century AD it had a capacity of more than 20000 people. It was massive in size and had several exits and entrances. The other relic is a Roman temple locally called Maison Carree. it is an example of classical European architecture. Interested tourists can visit the Archeological Museum also.

2. The Aqueduct Of Pont Du Gard:
While you are visiting Nimes do not miss the thing or architecture outside the city that used to supply water to the city. It is the Pont du Gard aqueduct system that has been recognised as a UNESCO world heritage site of France. This three leveled massive waterway system was 50kms long. At present the remaining portion can be seen on Gardon river. Modern architects and engineers still marvel at the sight of this thing that is 50 meter high also.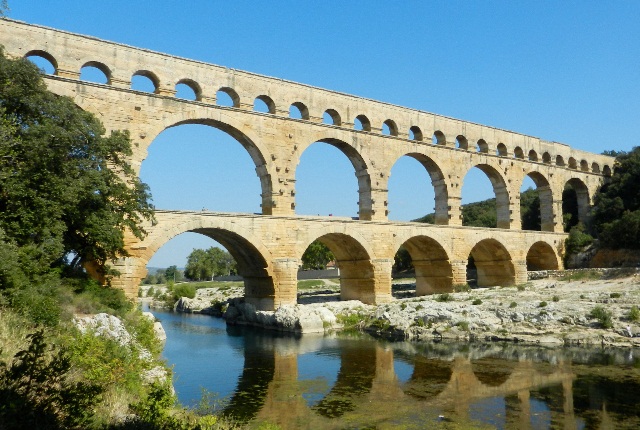 3. The Medieval City Of Carcassonne:
Some people have a different idea about the best place in Languedoc-Roussillon region. They say that Carcassonne a famous medieval city is the best attraction. Carcassonne is a city that has a strong wall around it from medieval period. This wall was further renovated and made more strong by different emperors of France in 13th century. Inside the wall you can see a perfect medieval town with cobblestone streets. The Carcassonne cathedral is the most popular attraction in the city. This thousand years old place of worship has amazing architecture, statues, burial spots etc that a history loving tourist can see.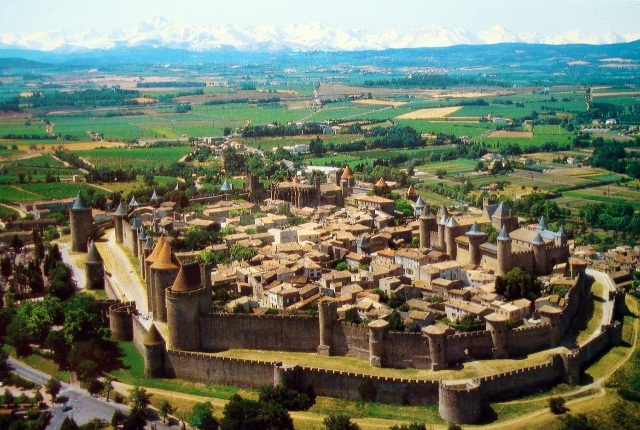 4. Fort Town Of Aigues Mortes:
History loving tourists as well as people who need just relaxation can have good times in the fortified city of Aigues Mortes. This town has a great and string wall to defend itself from trouble creating elements in medieval time. The specialty of this fortified town is this wall that had several massive towers and gates which were interconnected with a broad pathway in between. Visitors to the town can have a walk in this path and try to imagine the nature of medieval warfare when such fortified towns were attacked. People who need a bit rest can go to two resorts which are located just a few kilometers away from this fortified town.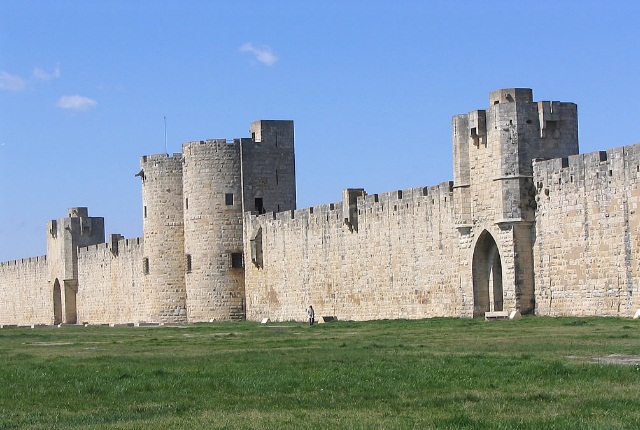 5. Fabre Museum Of Montpellier:
This museum in the medieval city of Montpellier is called one of the finest museums of France outside Paris. For lovers of masterpieces of art objects specially paintings, this museum is a kind of heaven. It has lots of paintings from Renaissance era and works of painters from different European countries including France. The medieval city of Montpellier is also a must visit place .