A particular country or place which has rich historic background, invaded or occupied by different nations and where many bloody battles were fought that resulted into loss of lives is bound to have a dark past. This dark past sometimes give birth to stories of ghost haunting and supernatural happening. Belarus is an east European country. It was occupied by foreign powers like Lithuania, Poland and Russia. The country in medieval age was under the rule of Lithuanian Grand Dutchy.. It got involved in war between Poland and Russia.  During World Wars it suffered also. There are several interesting places in modern Belarus which have incidents of ghosts sighting. If you are interested in such things and planning to visit Belarus then you can visit these places too. Some are top tourist attractions of the country also.
Below Are 5 Famous Haunted Places Of Belarus:
1. Golshany Fort
It is already told that Belarus came under the occupation of Lithuanian royal power during medieval age. This fort or castle mostly in ruins today was work of  such a powerful figure of Lithuanian royal family. The ruins that stand today suggest that Golshany castle in its time was a strong one. Now the ruins seem mysterious and fit for ghost haunting. The castle once had a monastery too. That is why some people claim to have seen the ghostly black monk here. Seeing a lady ghost in white dress is also reported. The castle is located in Osmyany district of modern Belarus.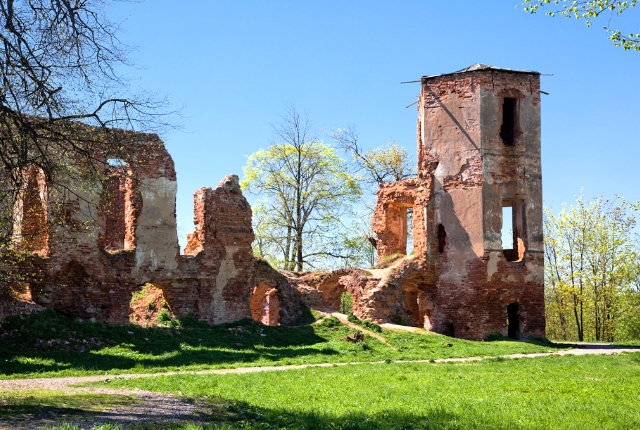 2. Mir Castle
One of the most famous tourist attractions of Belarus is Mir castle. It is located in Korelichi district. This castle was founded in 16th or 17th century. According to historians it is an example of fine European arts for which it is declared as a UNESCO world heritage site of Belarus. But the place has ghost haunting reputation too. People have claimed to see dead soldiers in skeletal forms with armor in body and weapons in hand. Besides both local people and tourists have reported seeing the ghost of a little girl who belonged to the royal family who owned this place. It is said that the girl died by drowning in the pond of the nearby garden.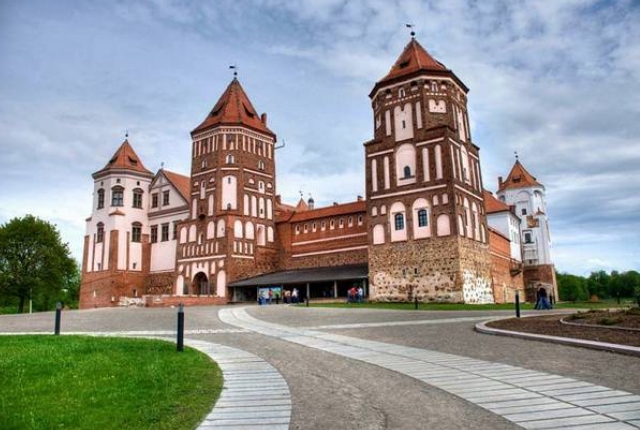 3. Lake Naroch
Lake Naroch is one of the most scenic places of Belarus. It is the largest lake of the country. The surrounding area with great wood will bring you close to the nature. But according to local people this wood is a haunted place. According to them the wood was the witness to one of the bloodiest battles fought in WW1. This battle had claimed lives of thousands of soldiers. There are many cemeteries in this wood that have graves of soldiers with no names. Sometimes spirits of these men return to this place people say.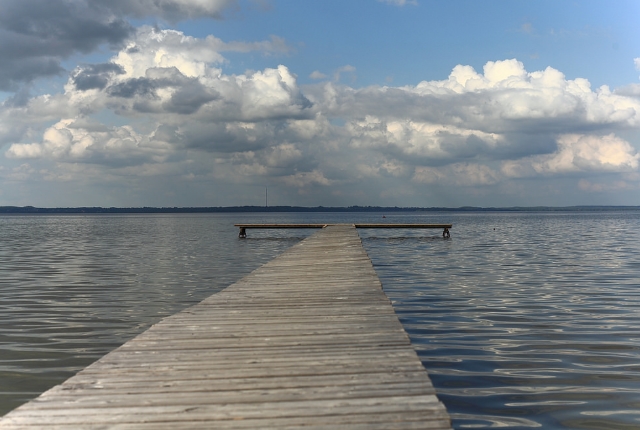 4. Nesvizh Fort
Nesvizh fort or Niasvizh castle in Nesvizh is one of the finest castles of the country. It was a resident of Radzwill royal family.  The ghost which was reported here belonged to this family. The ghost was Queen Barbara Radzwill who was supposed to be killed by her own mother in law. This lady was referred to as Black Lady too. During WW2 German soldiers who occupied the castle had reported seeing this black lady. In 2002 the castle was damaged by a great fire. This lady ghost was reported before that incident.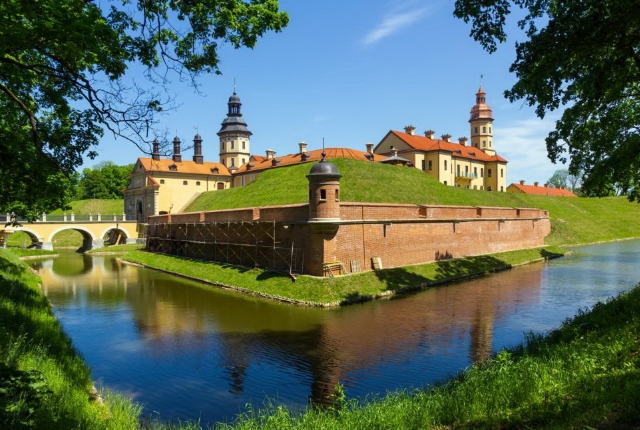 5. Loshitsa Mansion
Loshitsa mansion is a famous tourist attraction of Minsk that has haunted reputation too. It is said that the landlady Jadwiga Luban who died in a mysterious circumstance in river nearby haunts the place.  It is said that lady Jadwiga was an unhappy married woman who had an illicit love affair with local governor. After her death her grieving husband planted a tree in her name in that place and left. Local people say that whenever the tree is full with flower the ghost of the lady shows up.