Though major battles which were fought around the world had claimed many lives and done immense harm to mankind still importance of those can't be ignored. For this reason there are several battlefields around the world which are restored and exhibited as historic sites or museum to visitors. Touring these battlefields enriches a man or woman about bygone history. But these battlefields have another side. Some of these have haunted reputation also. Paranormal happenings are regularly reported here. If you have fascination for ghost and supernatural do delve into this side while touring these battlefields. Here is a list.
5 Major Haunted Battlefields Around The World That Give You Creeps
1. Culloden Battlefield, Scotland
The battle of Culloden took place in middle of 18th century. In this battle joint forces of Jacobites, Scottish tribes or clans and Bonnie Prince Charley were vanquished by Prince Williams. The death toll was severe in this battle that continued only for an hour or so. Now local people of Culloden say that this battle that took place more than 300years ago still repeats itself particularly on April 16th on which it happened. Screaming of soldiers and clashing of swords are heard. Some even have reported to meet ghostly soldiers in uniform also. Local people even say that no bird song can be heard around this site.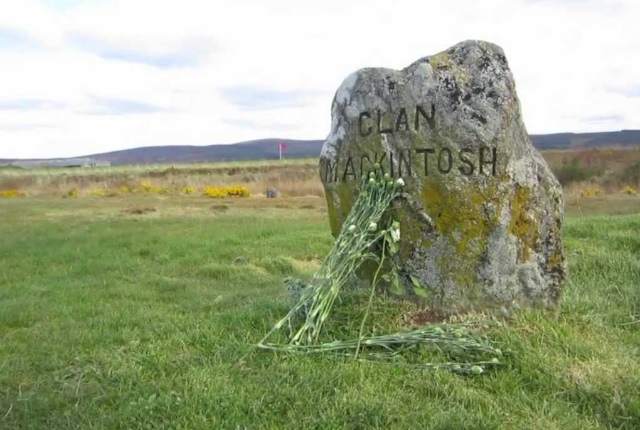 2. Battlefield Of  Little Bighorn, US
The history of US is full of bloody conflicts between native Indians and European settlers or American troops of later days. One of such famous battles took place in late 19th century in Little Bighorn of Montana. In this battle the 7th Cavalry was totally devastated in a joint attack by several Indian tribes. The battle is known as Custer's last stand also. Custer was George Armstrong Custer who led 7th Cavalry that day. This battlefield is a national park now. Visitors report that a strong smell of gunpowder hovers in the air here. Some have reported sound of rifles too. Some even have claimed to see ghostly figures fighting in the battlefield.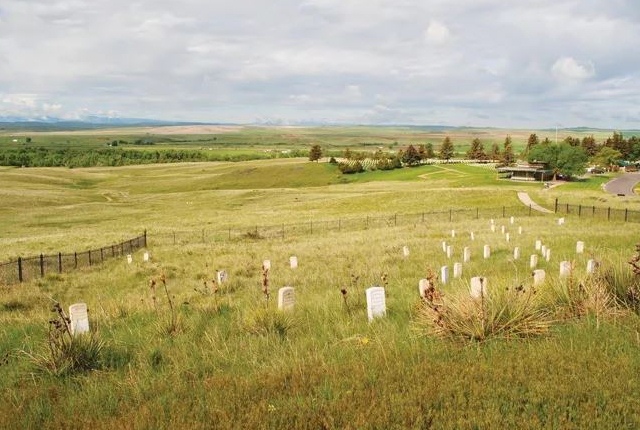 3. Battlefield Of Stalingrad, Russia
The city of Stalingrad was a battlefield where devastating battle to capture the city was fought between Allied or Russian force and Nazi Germany. History says that the death toll was huge and it reached more than a million. It is said that this battle is one of the most violent battles in the history of mankind. Now visitors and local people say that some corners of the modern Stalingrad known as Volgograd is haunted by dead civilians of that era when the battle took place. Shadowy figures are frequently seen. Some even say that sometimes the battle is repeated in some pockets of the city where it took place place at that time.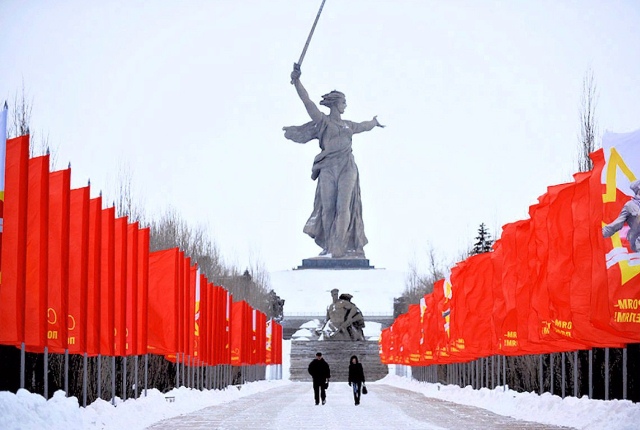 4. Battle Abbey battlefield, UK
Battle Abbey battlefield is actually the place where the historic Battle of Hastings took place in 1066. Historians say that in this violent battle the Anglo-Saxon king Harold Godwinson was killed by invading Duke of Normandy. It is said that the abbey that is seen now was built on that particular place where Harold was killed. This is the reason for which the abbey is said to be haunted. Spectral figures resembling monks are reported. The altar of the abbey sometimes bleeds on its own.
5. Gettysburg Battlefield, US
The civil war of US is one of the most violent chapters in the history of the country. The most violent battle of that war was fought near the city or town of Gettysburg in the state of Pennsylvania. This was the most violent and decisive war historians say. Thousands of Americans were killed in this war. For this reason the modern Gettysburg military national park is said to be the most haunted battlefield of US. Visitors have claimed to hear screaming, gun shots, cannon fires in the site. Some even have reported seeing ghostly soldiers and mysterious lights too.