The state of Michigan is a favorite place of tourists in US. The main reason is of course its lake related beauty. It has beautiful natural features that have originated from vast clean water bodies. The history of the state is also rich. Along with these there are some famous tourist spots in Michigan that have scary ghost haunting and supernatural background also. These background mainly has originated from violence, death and despair connected with such places. An interested tourist can visit these places also. Here is a list.
Below Are 5 Top Haunted Spots For Visitors In Michigan:
1. Mackinac Island
Mackinac island is one of the most visited scenic spots in lake Huron, Michigan. This beautiful island has some places with ghost haunting reputation too. There are a couple of hotels like hotel Grand and hotel Perry which are said to be haunted by some ghosts. Both hotel workers and guests have reported hearing mysterious voices, footsteps, doors slamming and shut on their own in Grand hotel. This hotel is said to be built on a military cemetery. On the other hand a dead woman visits Perry hotel where she committed suicide long ago. Apart from these The Moral Re-armament building is said to be haunted by a student who died in a mysterious circumstance. Another spot is Mission Point where the spirit of a little girl Lucy who died tragically is often seen.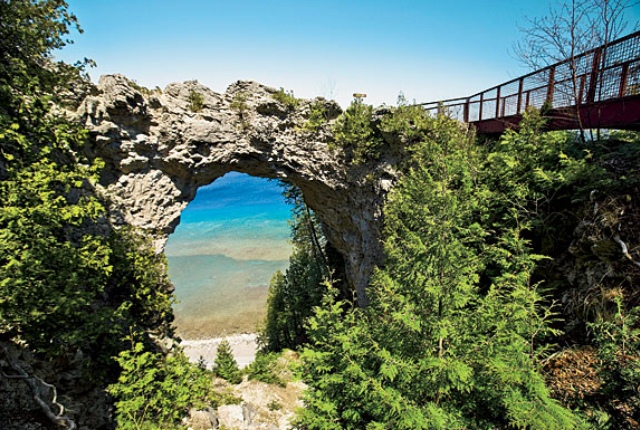 2. The Masonic Temple
This hundred year old building is one of the most prime locations of Detroit city. Built in 1912 this building has several spectacular theaters, halls etc. But at the same time it has accounts of ghosts too. People say to have felt sudden drop in temperature in some particular spots of this big building. Besides night guards have reported doors open or close on their own without anyone in sight. The frequently sighted spirit in this building belongs to George Mason who built the place. Mr. Mason died in this building in middle of last century.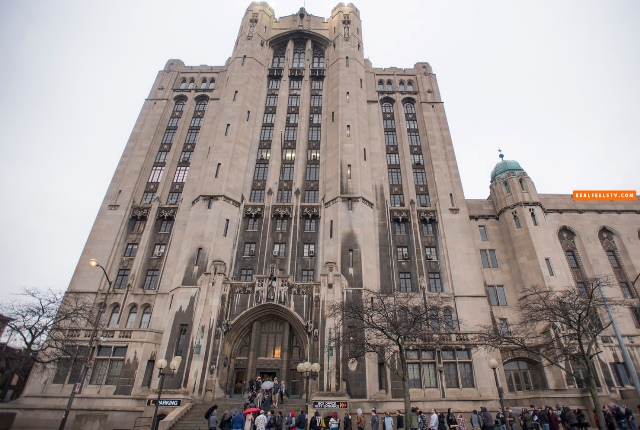 3. Felt Mansion
A typical place that was built out of love and dream by two people husband and wife. But they did not live longer to cherish when the dream was completed. Dorr Felt built this beautiful house in Holland in 1925. But he died after a few months of completing it when his wife Agnes also died. Later the house served as prison and place for religious people. Now it serves as a place for wedding parties too. Guests mostly have reported meeting Mr and Mrs Felt in the house who visit even now. Besides there are reports of mysterious figures seen in the ballroom. Some even say that a group of weird creatures called Melonheads live in the surrounding forest. These creatures sometimes appear and frighten people who come to the house.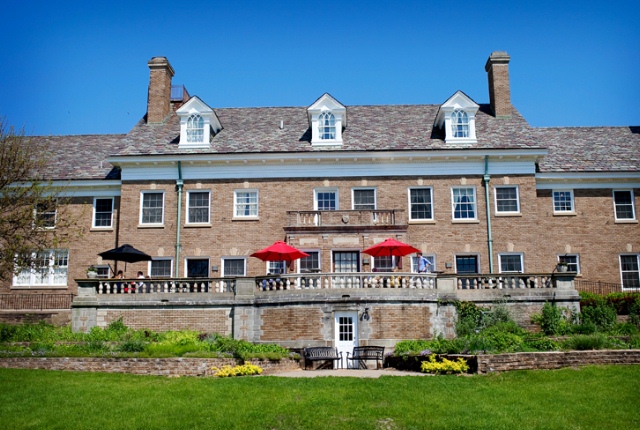 4. River Raisin National Battlefield Park
A historic site that has background of bloody violence. In 1812 hundreds of American soldiers were slaughtered by native Americans and British here. Only 30 some soldiers survived the massacre. Needless to say that such a place will have accounts of haunting. Visitors mostly report seeing American soldiers in uniform here. Besides screaming, crying of soldiers also have heard. Some even have claimed to have captured ghostly images in photographs. Located in Monroe, Michigan.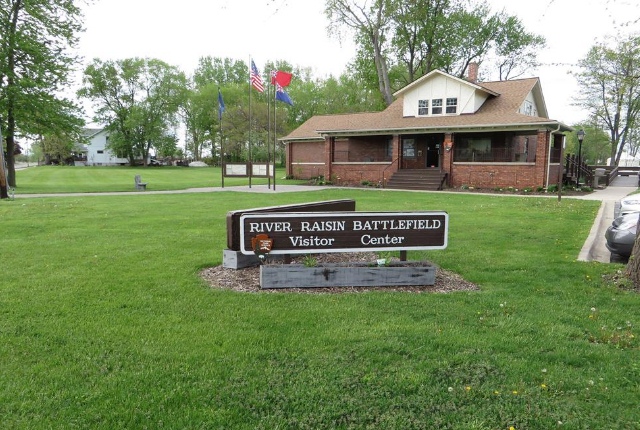 5. USS Edison
After a haunted battlefield now it is time for a haunted war ship. It is the great battleship USS Edison that had served the country most notably in Vietnam War. Now this war ship serves as a museum and is in Bay City of Michigan. Apart from a historic museum the ship has haunted reputation. Accounts of seeing dead soldiers as well as civilians have been reported. Besides ghost hunters and paranormal investigators have captured mysterious happenings in this ship also.