If you wish to spend your summer holidays around a beach side area, then Mexico is your destination. Take out some of your time to enjoy this country filled with exotic beaches, scrumptious food, historic ruins, shopping plazas and what not. Mexico has so much to offer. Here is a list of 10 best travel destinations that you shouldn't miss while visiting Mexico. Follow the list here.
10 Best Travel Destinations In Mexico-
1. Puerto Vallarta:
This amazing vacation city is located on the Bay of Banderas with Mexico's Pacific Coast in Jalisco by its side. Here you can experience beautiful landscapes of dazzling beaches and flourishing forest mountains that happen to be covering this beautiful city.
This is a place where you can have majestic landmarks, elite resorts, epicure restaurants, fantastic shops or malls along with a huge number of nightclubs.
Night life is really exotic here. Since Puerto Vallarta is famous for its diving lessons. There is an ample of diving shops available here.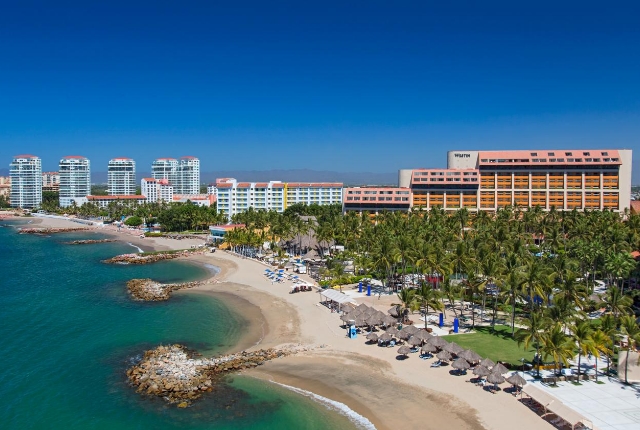 2. Guanajuato:
It is an attractive hill town belonging to the 16th century cathedrals.
It is almost occupied with brilliantly multi-colored homes on plazas ruled with laurel trees.
It is a great place for you if you are interested in colonial life, mummy museums and cultural shows that happen around in the month of October as Festival Cervantino which is a full of life cultural fest that comes with orchestras, ballet, modern art and Mexico's punk bands.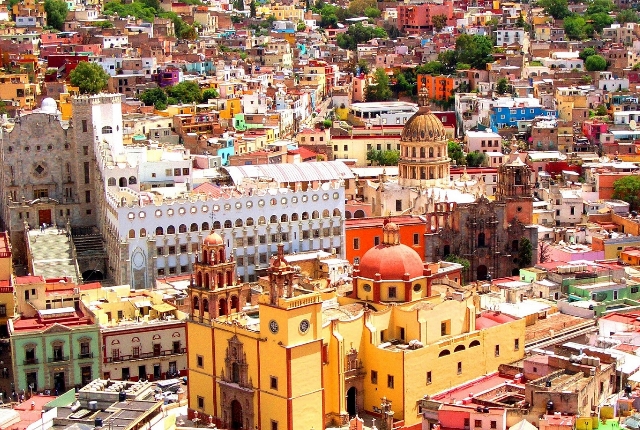 3. Mazatlan:
Popularly known as the "Pearl of the Pacific," Mazatlan has in its pot, 11 miles of golden sand beaches, largest boardwalk in Latin America, blue lagoons and water sports that are enough to attract its tourists from all over the world. People generally visit this destination around the time for chilly winters. It is located in Sinaloa Province.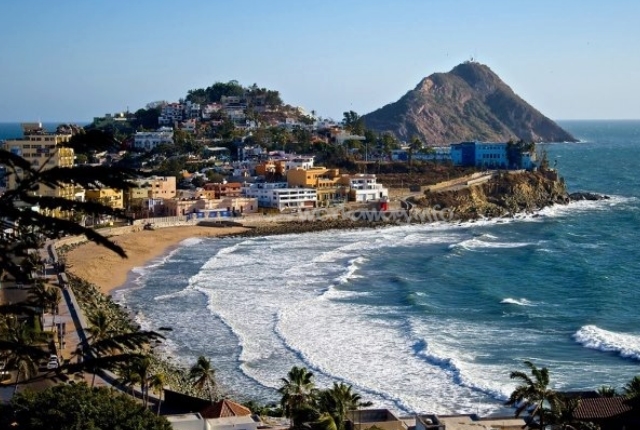 4. Merida:
It is a colonial city known as the real Mexico with a population of over 750,000 locals living in peacefully. It is the perfect beach destination in its own exotic way.
The best time to visit Merida is on the weekends when you can actually enjoy your time to the fullest.
Along with its beaches, you can save a bit of your time to visit the flamingo-filled mangroves located at the fishing village of Celestun.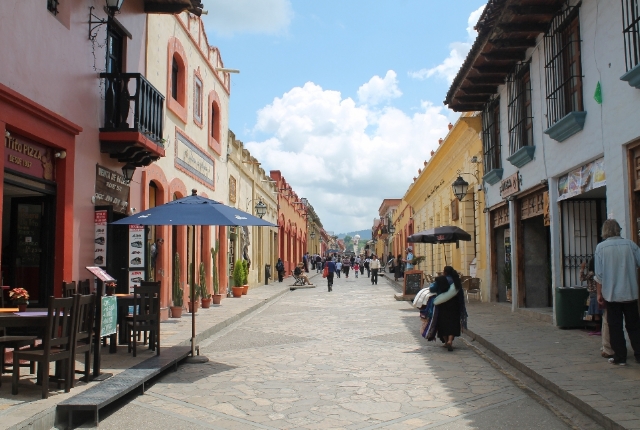 5. Cancun:
This is one of the famous tourist destinations in the world. Located on the Caribbean coast of Mexico's Yucatan Peninsula, this destination serves you with a number of exotic beaches, elite hotels to check in, Mayan ruins, and contemporary attractions along with an enthusiastic nightlife. El Centro is the city center area where you can find some of the best restaurants serving you delicious cuisines, markets, bars and clubs.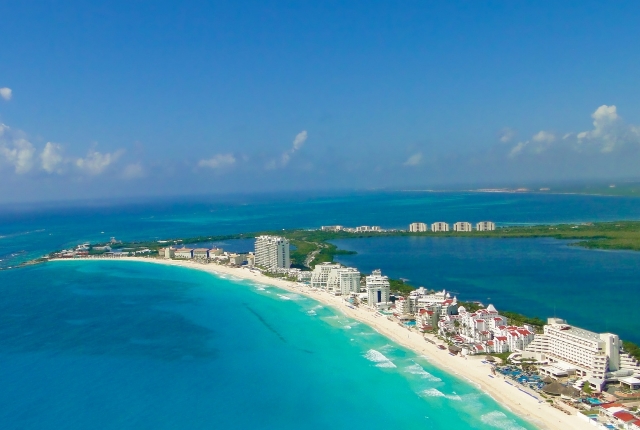 6. Oaxaca:
This tourist destination is located in southeastern Mexico and is the perfect spot for delicious food, historical adventures and cultural passionate people.
Oaxaca is best known for its mountains, beaches, caverns, forests and architecture.
This place offers its visitors with some of the best things that Mexico can provide. Churches, monasteries, natural landmarks, crafts and what not, Oaxaca is a place worth visiting in Mexico.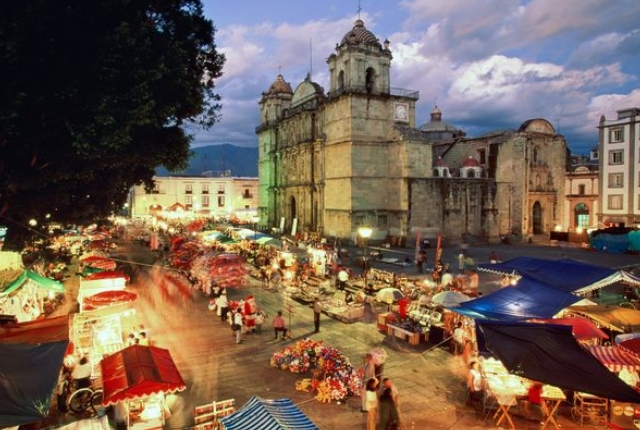 7. Cozumel:
This Island is located in the Caribbean Sea on the Yucatan Peninsula. There is no doubt that it is one of the best diving destinations in the Western Hemisphere of Mexico.
This Island is a paradise for divers.
You can experience the cruise docks filled with a number of vendors selling a range of souvenirs like clothes, jewelries, Cuban cigars, etc.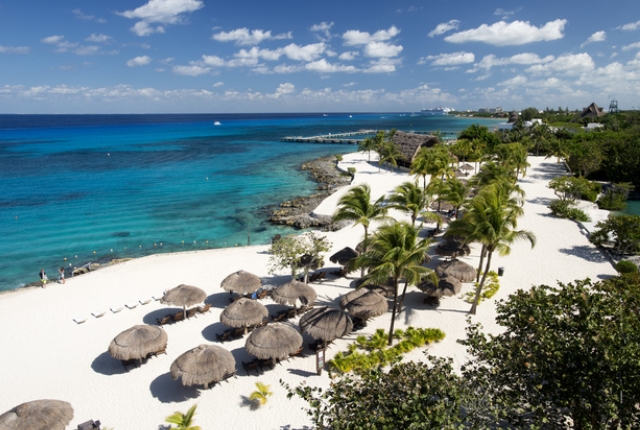 8. Tulum:
Tulum is famous for its attractive Caribbean beaches and its archaeology ruins. It is situated on the Yucatan peninsula.
It was built by the Mayans and it is regarded as one of the best preserved Mayan sites on the eastern coast of Mexico.
This place has a lot to offer like the beaches, a wildlife reserve, craft markets, a number of outdoor activities and scrumptious food. Visitors are said to have admired its historical ruins as well.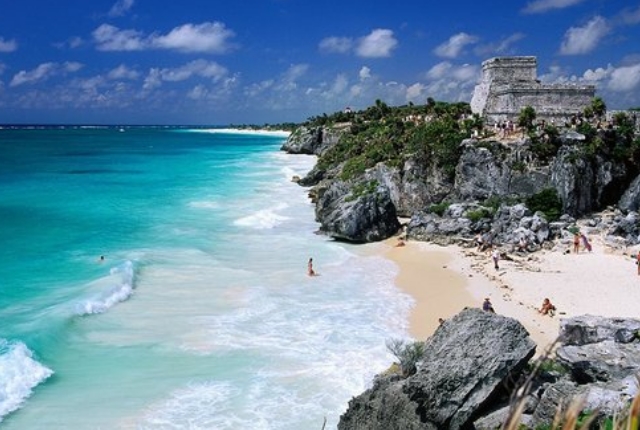 9. Puerto Escondido:
Located on the Bahia Bay, Puerto Escondido is way more popular among the surfers and water sports lovers. The name of the town means "hidden port," that serves as a common link to its fishing status. Being a regional market town, it has the Mercado Bento Juarez which serves as the place to shop on Saturday mornings.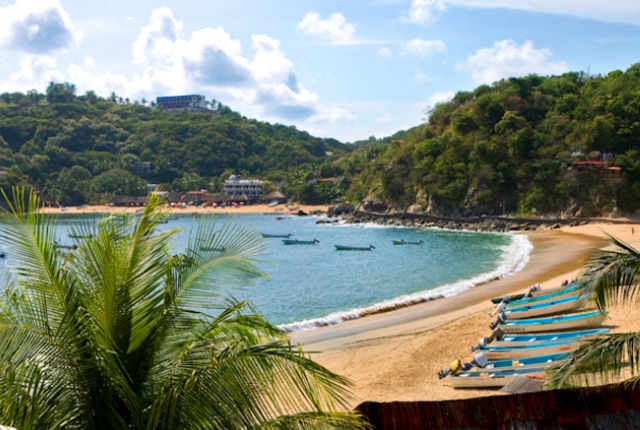 10. Playa Maroma:
It is regarded as one of the best beaches in the world. Playa Maroma is located on the Gulf coast from the Riviera Maya. If you want to spend some of your quality time away from the city crowd, then Playa Maroma is your destination as it is located far away from the crowd. You can enjoy your time with the white sand beaches and thriving rainforests.