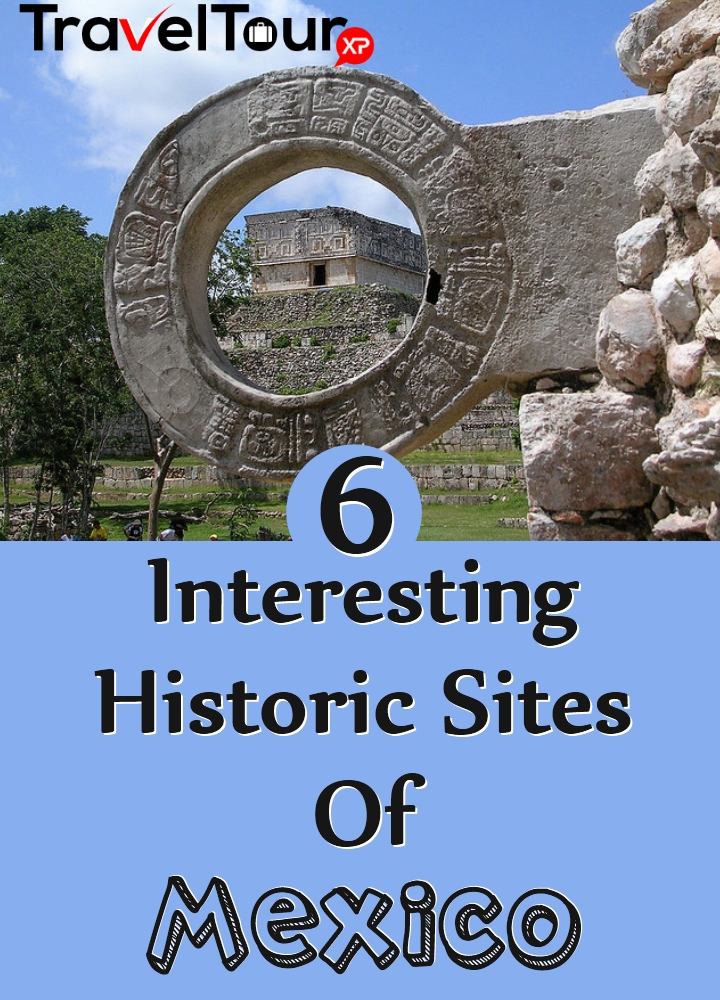 There are some nations in the world which once were places of great civilization that much later were conquered by other advanced nations. One of such countries is Mexico which can be called the cradle of Mesoamerican civilization. Mexico had number of amazing big cities of  different Mayan groups. These Mayan people were conquered by Spaniards in 16th century and Spanish rule was established in Mexico. Though it was Mexican revolution that freed the country from foreign oppression still it took several years for Mexico to become stable. Through this phase the country underwent civil war, war with neighboring country and other nations too. Now tourists from all over the world come to this country to witness several attractions connected with this rich and eventful historic past. There are several world heritage sites of UNESCO in Mexico.
Among these the ancient city of Chichen Itza, Teotihuacan, Palanque etc are much visited. But there are some other historic attractions which are equally interesting but less visited. A history lover can get enriched if he or she visits those. Here is a list.
Here Are 6 Less Visited Interesting Historic Sites Of Mexico:
1. Monte Alban
Like Chichen Itza, Teotihuacan, Monte Alban is also a spectacular Mesoamerican city of thousands of years ago. It was a vast city with great number of people that was first inhabited by Olmec and later Zapotec  group of Mayas mainly. The impressive ruins of big pyramids, palaces, burial places were established by these two groups of people. Historians say that at its peak time this city had a population of more than 20000.  Aprt from the big ruins, articles and objects which are found from this site can be seen in local museum. This amazing site in situated in Oaxaca of Mexico. One of the UNESCO world heritage sites of the country.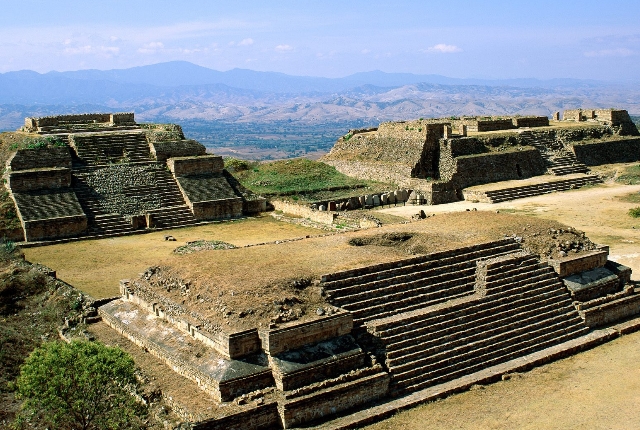 2. Uxmal
The Mayan pyramids have some sort of structural similarity like the square stages or layers with stairs from all sides that can be climbed easily. But there is a unique looking pyramid known as the Magician or House of the Magician that has layers which are round. As a result it does not have any steps on sides. Visitors come to Uxmal to see this interesting pyramid. Though the history of Uxmal is much older but the ruins at present were built between 700 AD to 1000 Ad. This city was one of the most rich Mayan cities of Mexico. Another UNESCO world heritage site.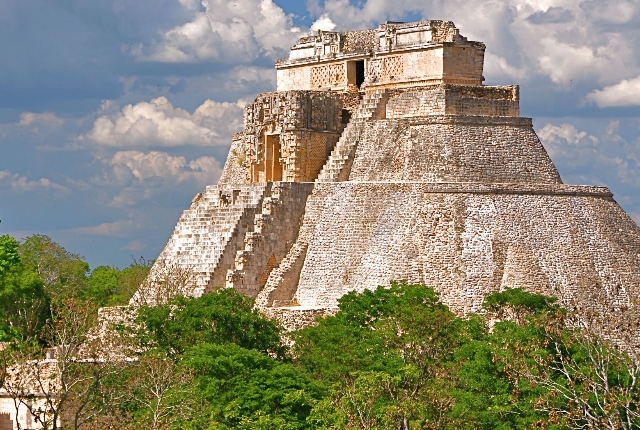 3. Yagul
If you are visiting Monte Alban then do not miss the ruins of Yagul also in Oaxaca, Mexico. Though Yagul was not as big as Monte Alban and its exact period can't be specified still this rather small Mayan city has number of interesting ruins for history loving tourists. Of all the ruins the most impressive is the Ball Game Court. It is finely restored and you can get an impression about this sport in Mayan time. Other great ruins include the Triple tomb in Yagul.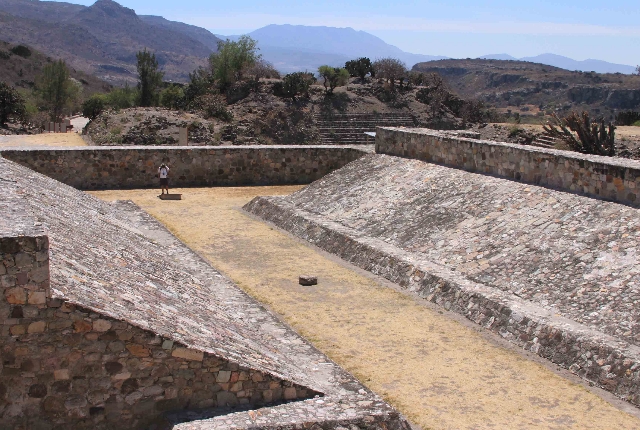 4. Casas Grandes
If you have become a bit bored seeing all the Mayan pyramids, palaces etc then you can see historic ruin of a different culture that is located in Chihuahua of Mexico. It is the ruin of Casa Grandes of Mogollon culture or people which is established between 12th to 14th century AD. The site was abandoned in 16th century. Mogollon people belonged to New Mexico region of US. The ruins include mainly residential blocks that makes the site quite interesting. Situated on a valley this site is also another UNESCO world heritage site of Mexico.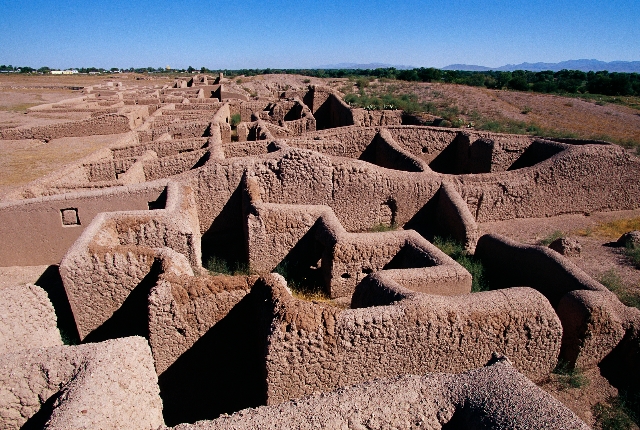 5. El Tajin
  The ruin of archeological site of El Tajin is notable for its vast and massive Pyramid of Niches. The pyramid of Uxmal has round layers while this pyramid has several rectangular stages with many niches in each layer or stage. Historians also refer ElTajin as a city of  Veracruz culture. The building materials of ElTajin pyramid and others structures are also different from other famous Mayan cities too. Apart from the pyramid in El Tajin you can see remains of palaces, Ball Game court etc also. It is situated in southern Mexico and a UNESCO world heritage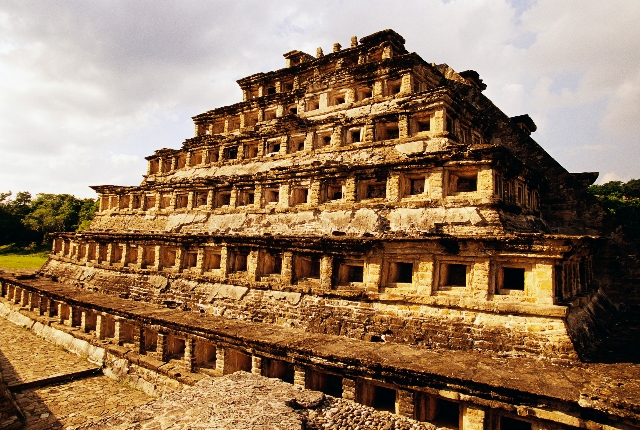 6. Rock paintings of Baja
Now an interesting historic attraction that can be seen if you go to the Baja California Sur of Mexico. Here in the slopes of some rock in Sierra de San Fancisco very unique rock paintings are seen that belong to  now extinct Cochimi culture. The paintings include images of people and animals that cover animals like rabbit, deer as well as marine creatures. Some images resemble gigantic men which once fanned up some controversy among historians. Scientific research has made it certain that these images were drawn in between 5000BC to 18th century AD. This site was discovered by Jesuit missionaries. One of the world heritage sites of mexico.