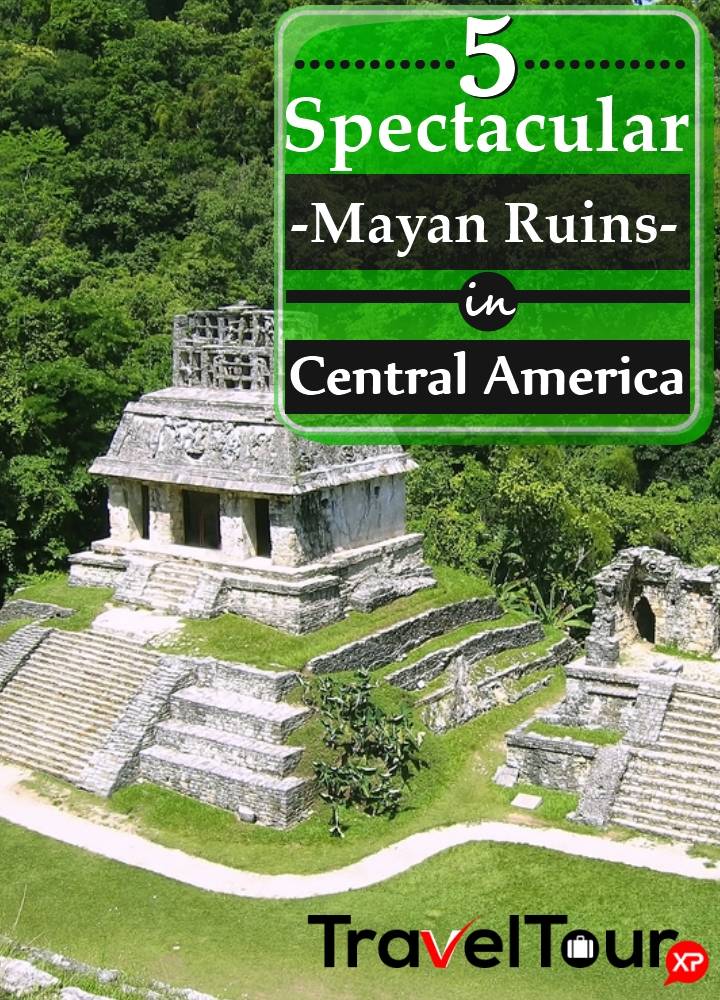 It is very hard to find a history loving tourist who travels around the world have not visited a ruin of Mayan civilization or do not know much about this ancient civilization. Mayas were people of Yucatan peninsular of Central America. Vast Mayan culture had developed around this peninsular that include countries like Mexico, Guatemala, Honduras, Belize, El Salvador. First Mayan city came into being in 8th century BC. Historians have divided Mayan culture in three separate periods like Pre classical, Classical and Post Classical age, from 2000 BC to almost 16th century. The countries of Yucatan peninsular have vast and sprawling spectacular  ruins of this bygone civilization. You can see remains of Mayan cities in these places. For articles and objects you have to visit site related museums.
Here Are 5 Places To See Spectacular Mayan Ruins In Central America
1. Chichen Itza, Mexico
One of the greatest tourist attractions of Mexico is the Mayan city of Chichen Itza. It is said that the main pyramid of El Castillo is the most impressive Mayan ruin in the world. This city became prosperous in between 600 to 900 AD. In this regard it belongs to post classic period. The El Castillo pyramid looks spectacular with set of stairs on different sides. In past visitors were allowed to ascend the stairs and go to the top. But after an accident you have to see it from ground. Nevertheless it will make your jaw dropped. There are other ruins around this pyramid in Chichen Itza as well. A UNESCO wold heritage site.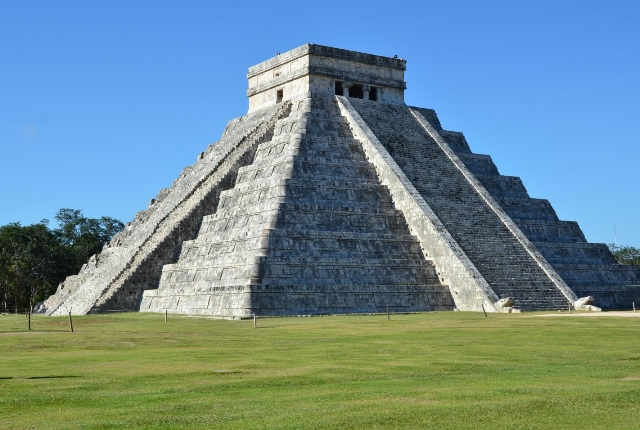 2. Ruins Of Uxmal, Mexico
Like Chichen Itza the city of Uxmal also belonged to the same post classical era from 6th to 10th century AD. The main attraction of this ruin is the central pyramid known as The Magician. The specialty of this structure is the shape of the stages or layers which is round, while in most cases it is square in other similar structures. Uxmal has other imposing structures for visitors to see too.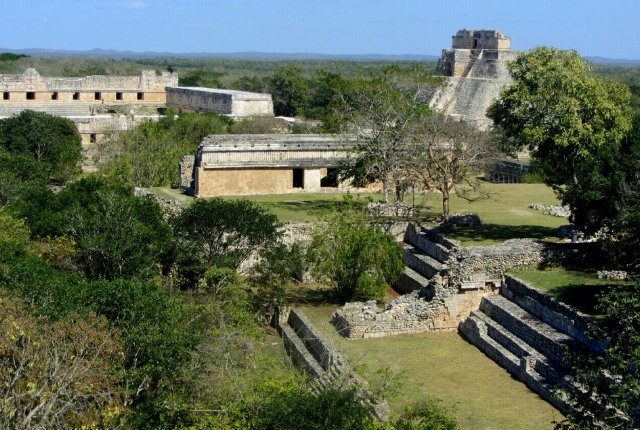 3. The City of Caracol, Belize
Mexico is the country that has number of Mayan ruins or sites. Like Mexico, Belize is another country that has spectacular Mayan ruins also. The most impressive ruin of Belize is the city of Caracol. This city is a ruin of Pre classical age that can be dated back to 1200 BC. Historians say at the zenith of its prosperity Caracol had large number of population and its area was bigger than modern city of Belize. The star attraction of the place is Canaa a pyramid that is more than 140 feet high. One of the best Mayan ruins in the world.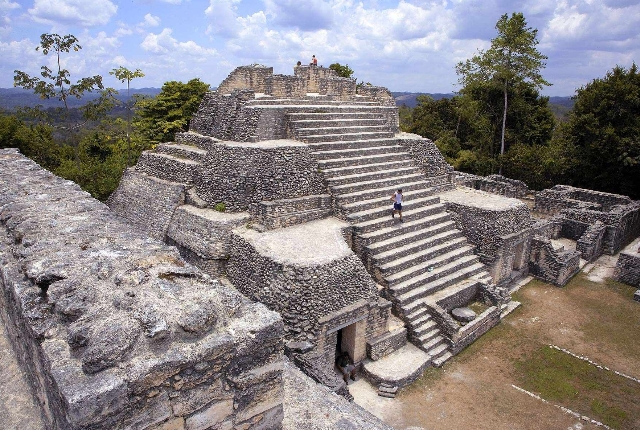 4. Tulum, Mexico
According to the historians Tulum of Mexico was the last city that Mayans inhabited. The era of prosperity the city was between 13th to 15th century AD. Experts say that the city even lived for 70 or so years after Yucantan region or Mexico was invaded by Spanish conquistadors. Now Tulum is one of the very favorite tourist destinations of Mexico. The reason behind is the site's closeness to the Caribbean sea. This city looks quite spectacular on a cliff beside the blue green sea with the Temple of God of Wind in its entrance.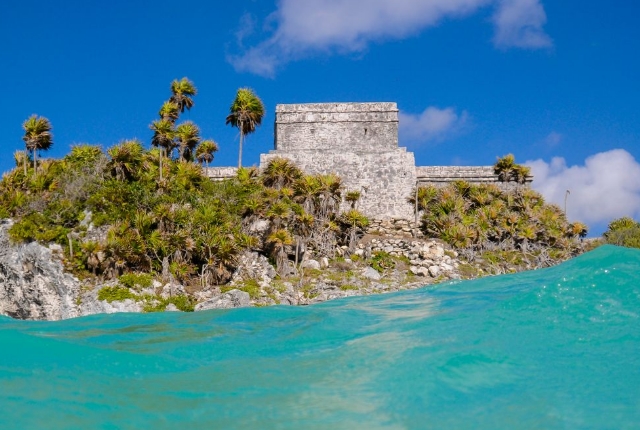 5. The Largest And Highest Pyramid Of Mayan Civilization, El Mirador, Guatemala
Guatemala is the country which is visited by thousands of tourists to see the city of Tikal. But not very far from it lies the ruins of Mayan city of El Mirador. It prospered in between 300 BC to 150AD. Visitors do not viisit this place often because it is a little bit difficult to reach. You can walk or take horse or pony through jungle to get to the site. But your effort won't go in vein as the  pyramid of Danta is waiting for you. With 236 feet height, 2625 feet length and 986 feet width this pyramid is said to the largest and tallest of Mayan architectures in the world. Unfortunately the site is an endangered one.