Mexico is known for its diverse landscape, deserts, culture, heritage, and its food. As a traveler to Mexico, you can either go sightseeing ancient ruins, savor the delicious Mexico street food, go shopping in upscale shops, or simply wander along beautiful coastline.
Cited as an exotic destination, Mexico also has its high-end refined hotels that range from an inclusive beach resort, a resort offering in-house gardens and courtyard dining, to a boutique hotel. In addition to being top end and offering world-class facilities, these hotels offer all kinds of modern amenities and are some of the best in the world.
Following Is A Comprehensive List Of Five High-end Hotels In Mexico
1. Belmond Casa de Sierra Nevada
For an ultimate Mexican experience, head straight to the luxurious Casa de Sierra Nevada. A luxury hotel made up of six colonial Spanish mansions, this luxury hotel offers 37 uniquely styled rooms, a cooking school, and a spa. Enjoy a peaceful stay with its leafy gardens and stone arches. The hotel has an in-door boutique that offers some of Mexico's finest home wares made by local artisans and craftsmen. You can choose from a variety of handcrafted paintings, glassware, pottery, and a range of other local products. You can either relax at the poolside surrounded by stone arches or enjoy a spa treat at the Laja Spa.

2. Royal Cancun
One of its kinds, the Royal Cancun is an adult-only resort. It hotel has 288 rooms and suites have in-built kitchens, and offer a clear view to Cancun's sea and sand. A must visit hotel for young couples the hotel offers sunset views and private decks. The hotel boasts of an in-house wine tasting facility, a golf program, and a complimentary shuttle service between other Cancun Royal Resorts.

3. Esperanza
Esperanza, an Auberge resort, offers 57 suites along with 60 villas. In addition to the modern facilities, each room opens to a private veranda with a seaside view and hot tub. The hotel offers a list of culinary events across the year along with its 'Sunrise Yoga' program that is free for all guests. The resort offers a private beach, spa boutique, state-of-the-art gym, and an onsite art gallery.

4. Las Ventanas Al Paraiso
A luxury hotel, Las Ventanas Al Paraiso, a rosewood resort, offers 61 individually designed suites. With their spacious living space, ocean view from any corner, private pools, and rooftop balconies, the hotel offers a stunning view of the local landscape. For guests, some of the suites come with wine cellars, hot tubs, in-built kitchen, and even a telescope. For book lovers, the hotel offers soon to be released books by some of the best selling authors.

5. La Casa Que Canta
A 25-suite luxury hotel, La Casa Que Canta offers a breathtaking view of Zihuatanejo Bay. The rooms at the hotel are styled in traditional Mexican décor with handcrafted furniture and tiled floor. The rooms offer ample ocean view. A perfect place for couples, the hotel is made up of several villas that offer secluded decks and hidden corners. You can either head to the beach or enjoy a private moment at the saltwater pool built adjacent to the beach. Some of the rooms ta the hotel offer private pools and terraces.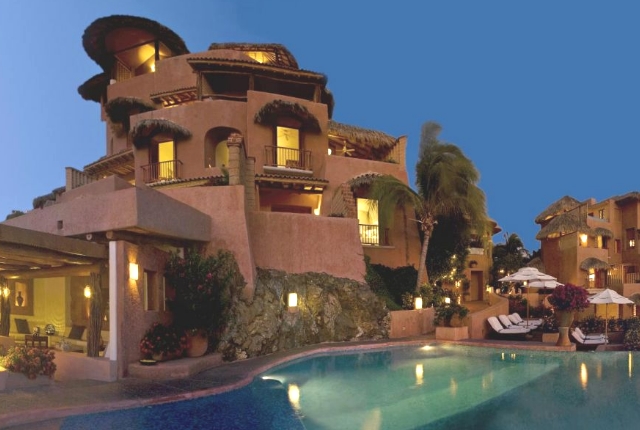 We would love to hear from you. Please write your feedback and suggestions in the comments section below.