There are some places in the world which can be called the cradle of civilization. In a word whenever  discussion on the beginning and evolution of human civilization is done reference of such places is must. Egypt on the bank of the great Nile is such a place. The Egyptian civilization which prospered thousands of years ago during the rules of Egyptian Pharaohs still enthrall common people and baffle scientists in its magnificent achievements.  In modern times hundreds and thousands of tourists flock to Egypt to witness these amazing things that include pyramids, temples, statues etc. Cairo the capital of modern Egypt is the best place for tourists to stay and visit those wonders.
Here Are 5  Interesting Historic Attractions Of Egypt For Visitors
1. Cairo Museum Of Egyptian Antiquities
Almost each and every big city in the world has a rich museum filled with Egyptian artifacts. But the best is perhaps this museum in the very place of Pharaohs.
This great museum has a collections of 100,000 articles that include items from Greek and Roman time in Egypt too.
Obviously it is needless to say that this museum has richest exhibits of Egyptian cultures lke coins, parchment of papyrus, jewelry, mummies etc. If you want to see things related to one of the most famous Pharaohs Tutankhamen, this is the best place to visit.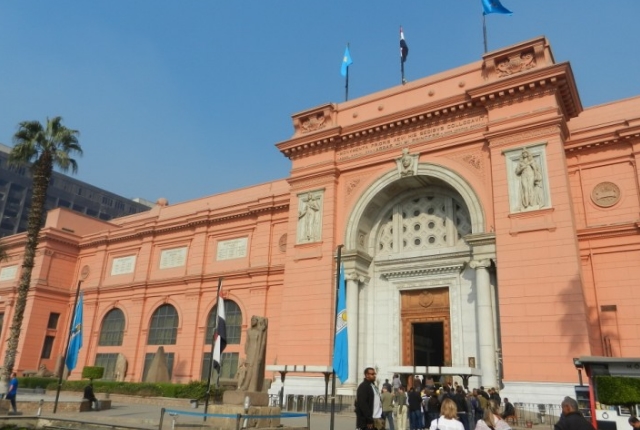 2. The Temple Of Abu Simbel
One of the greatest Pharaohs of Egypt Ramses 2 had considered himself as equal to gods of Egypt. That is why when he built the temple of Abu Simbel he erected statues of himself that were equally big and strong like gods. These statues are the attractions of this temple at present. These statues can be easily seen in the outer part of the temple. These statues were made out of sandstone with which this magnificent temple was also built. The great hall inside is also mesmerizing too. UNESCO helped a lot to restore this wonderful historic place. It is one of the world heritage sites.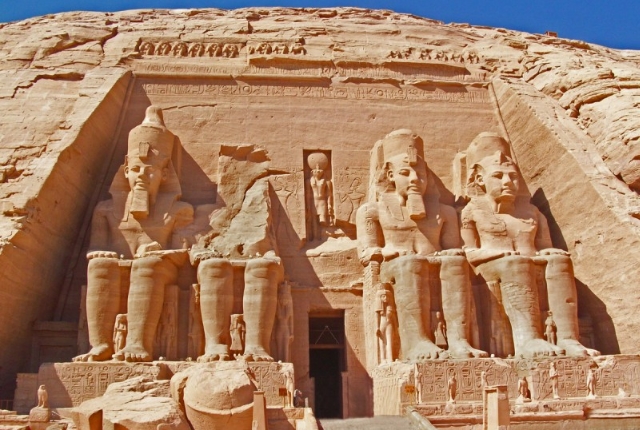 3. The Ruins Of Abydos
Abydos is one of the most ancient places of Egypt. It is a place situated 50 miles of Luxor filled with ruins of royal resting places, places of worships etc. The most famous is the massive and well restored temple of Seti.
It was a work of the family of Pharaoh Ramses 2.
Apart from this temple, this ancient place has temple of Ramses 2 and tomb of Osiris. Abydos is a place that was regarded as a sacred place of worship and pilgrimage in past.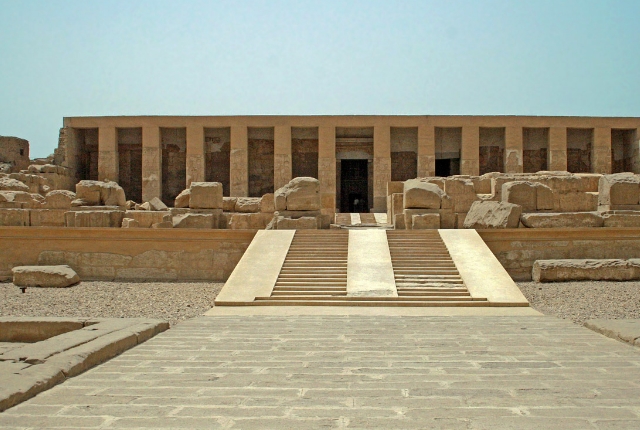 4. The Unusual Pyramid Of Dahshur
When the word Egypt is uttered the image of great pyramid of Giza and Sphinx come into mind. But if you have craving for some unusual things to see then you should visit Dahshur. It is situated almost 35 kilometers from Cairo. The attraction of this place is the Bent Pyramid.
This pyramid was built by Pharaoh Sneferu during his reign almost 5000 years ago.
It has unusual bent structure that can't be seen in other pyramids. There is Red Pyramid also to be visited which is said to be the last resting place of Sneferu.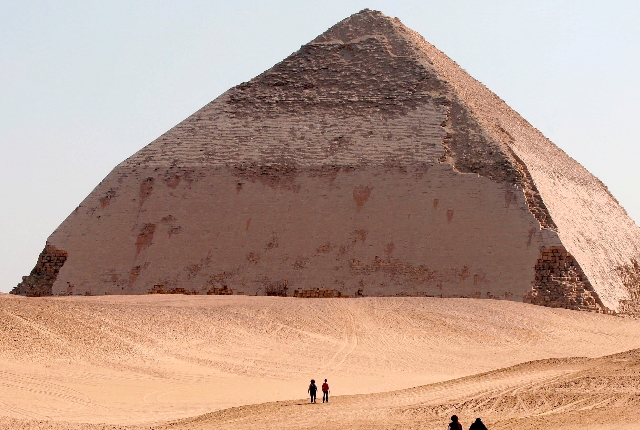 5. The Ruins Of Dendera
Dendera can be reached from Luxor in a day trip. It is a place that has ruins not so old like other places in Egypt. Dendera's ruins are mostly Roman era ruins. The most famous attraction of this place is the temple of Hathor, the goddess of love and joy in ancient Egypt. Ruin of this temple can be dated back to 1st century BC. But the present one was built upon another that was much older. Besides this temple there are ruins of residences during Roman rule, Roman arch or gateways dedicated to Roman emperors, early christian church etc can be seen in Dendera too.