Egypt is a spectacular country that dates back to the era of pharaohs and links the Middle East and outstanding northeast Africa. It is one of the most interesting tourist destinations that welcomes lots of tourists throughout the world every year. You simply can't afford to miss viewing thousands-years old monument that you can find in the vicinity of incredible Nile River Valley. Cairo is well-known as the capital of the country and it welcomes tourists for exploring interesting Egyptian Museum and outstanding Muhammad Ali Mosque. In addition to these, Great Sphinx, Karnak Temple, Giza's Pyramids, and the Valley of Kings tombs are some of the star attractions on the land of fabulous Egypt. So, if you have plans to spend your coming vacations in Egypt, then you should have a list of interesting and exciting activities to do in Egypt.
Find Below 11 Most Interesting And Enjoyable Things To Do In Egypt:
1. Visit Abu Simbel Temples
Make sure you pay a visit to Abu Simbel temples when in Egypt. They are two popular gigantic rock temples that you can find in Abu Simbel, which is a village in Nubia region in Egypt. These incredible temples are dedicated to the Pharaoh Ramses II and his famous queen known as Nefertari. Burckhardt, a well-known Swiss explorer, discovered these unique temples covered in the layers of sand. You can find these Abu Simbel Temples on the shores of the spectacular Lake Nasser. They are known to be a part of a UNESCO project in order to save them from the lake's rising water level.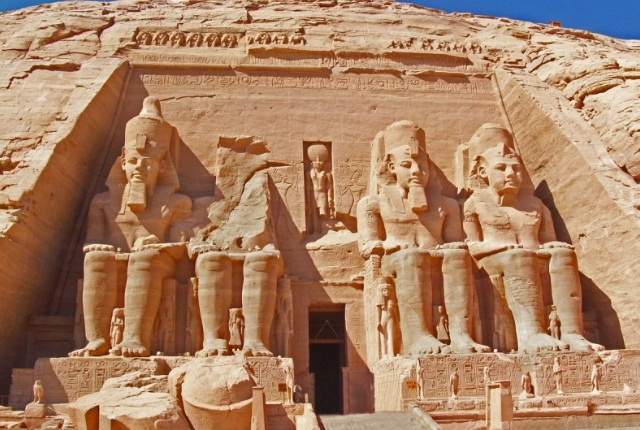 2. Explore Alexandria
Enjoy exploring Alexandria, which is a well-known Mediterranean port city in the country. You can find here a great blend of French colonial and pleasant Greek influence. You can find Greco-Roman landmarks here. Admire the impressive architecture and bustling yet amazing sandy beaches here. Visit Qaitbay Citadel, which is now known to be a great museum. Also, don't miss modern Bibliotecha or mosaics of the incredible Roman Amphitheatre. Have a stroll along the corniche.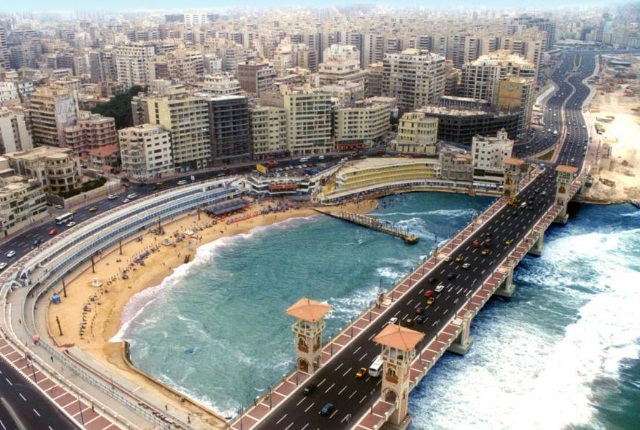 3. Traverse Incredible Suez Canal
Do not miss exploring one of the most brilliant modern engineering fear by traversing outstanding Suez Canal in Egypt. Suez Canal in Egypt is well-known for being an artificial, enchanting sea-level waterway which joins Red Sea to massive Mediterranean Sea via Isthmus of Suez. Have a view of the canal from the outstanding Peace Bridge. Watch huge tankers moving via the narrow channel.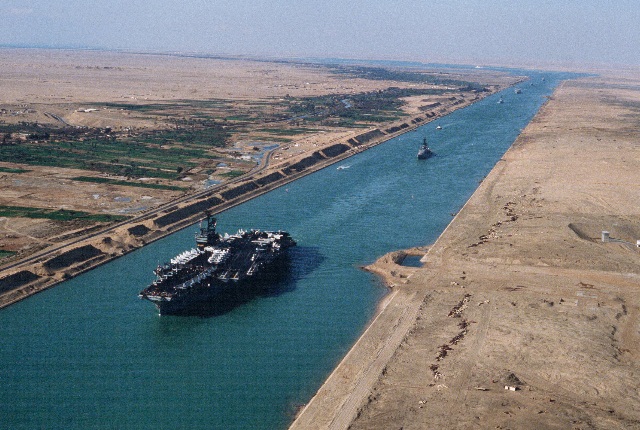 4. Tour Through Aswan
Make sure you enjoy exploring Aswan, a famous Egyptian city located on the pleasant Nile River. It is a well-known commercial and strategic destination since ancient times. Do not miss visiting various archaeological sites, such as Philae temple complex that you can find in the vicinity of Aswan dam. When exploring the ruins of Philae, make sure you visit columned Temple of Isis which belongs to the 4th century B.C. In the vicinity of the river, you can find 3rd dynasty's Temple of Khnum on Elephantine Island. Also, plan to visit Elnabatat's Island, which is known to be the island of plants, where a spectacular botanical garden is constructed by Lord Kitchener in 1890.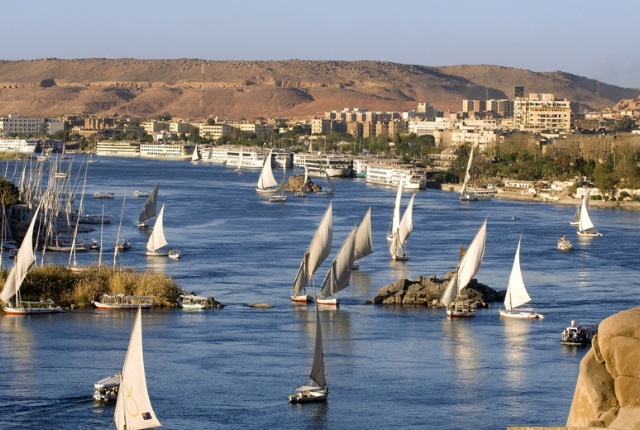 5. Dive In The Red Sea
You simply can't afford to miss enjoy a variety of underwater adventures in the Red Sea during your sabbatical in Egypt. Gaze at the clear, crystalline waters of the sea that are adorned by coral and eye-catching drop-offs and plenty of enchanting, colourful marine life. Also, make sure you visit Ras Mohamed National Park, which is an amazing coastal landform present 20 km to the west of Sharm-el-Sheikh, to get a view of incredible underwater world.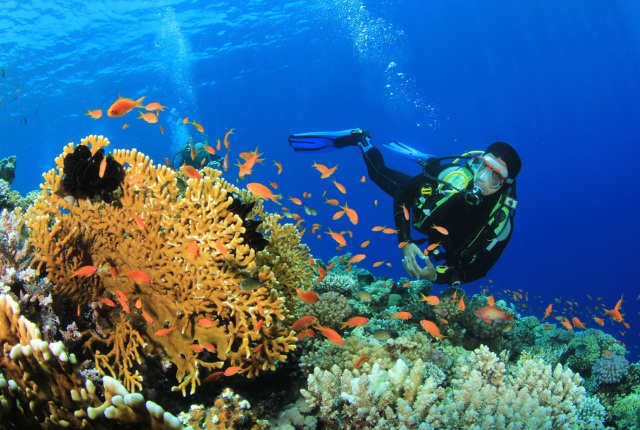 6. Trek to Mount Sinai
Mount Sinai is a highly popular mountain that you can find in Egypt's Sinai Peninsula. By visiting this amazing mountain, you can get to watch an eye-catching view of sunrise over the desert landscape. If you are fond of trekking, then a three-hour trek to this fabulous mountain can be an enjoyable activity when in Egypt. Also, pay a visit to Saint Catherine's Monastery which belongs to 6th century.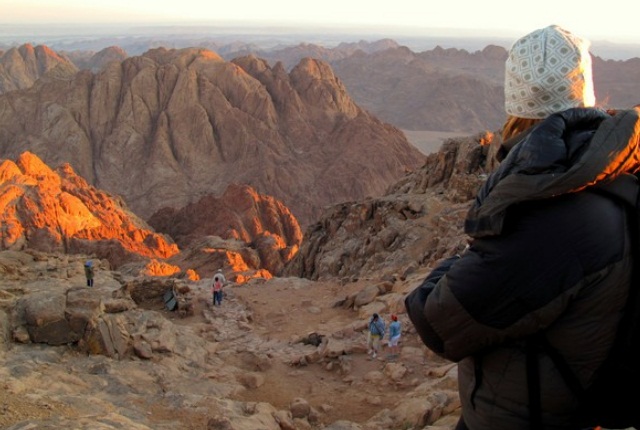 7. Play Golf
Egypt is also known for its amazing golf courses that welcome you to play golf. You can find around 20 golf courses in Egypt. If you are a golf player, you can find golf courses nearby Pyramids of Cairo. The Mena House Oberoi is one of the most popular 18-hole golf course having a dramatic setting along the Red Sea and Nile River.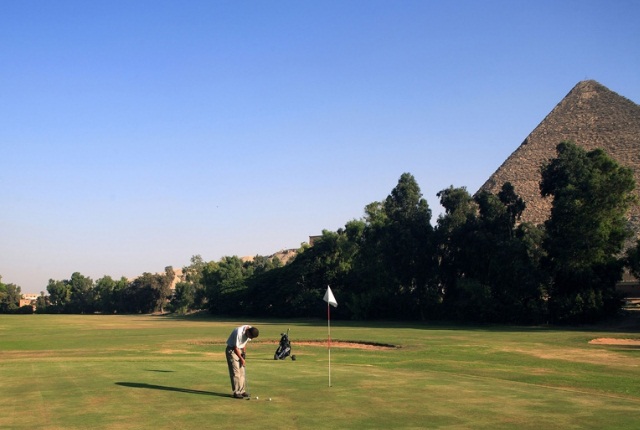 8. Enjoy Snorkelling In Sharm el-Sheik
Viewing dazzling, spectacular coral and marine life is a great experience that you must not miss when exploring Sharm-el-Sheik. Do not miss exploring Egypt's stunning coastline. Get the necessary mask and other snorkelling equipment and traverse the fascinating waters to enjoy snorkelling to the fullest. Also, you can get on a glass-bottom boat and sail it to have an amazing over the water experience.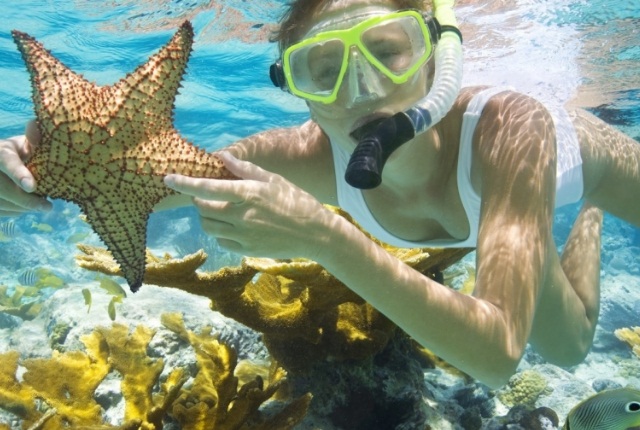 9. Pay A Visit To Temples In Luxor
Luxor is well-known city in the southern Egypt and on the east of River Nile. You can find here the site of ancient Thebes, which is popular for being the capital of Pharaohs. Do not miss viewing 2 gigantic, ancient monuments here. Also, make sure you visit Karnak Temple and worth-visiting Luxor Temple when exploring Luxor. Luxor Temple looks the most spectacular when it is lit up in the dark hours of night. Also, go for hot-air ballooning experience here. When visiting the Temple of Karnak, you can find grand statues, halls with artistic locus columns, and obelisks.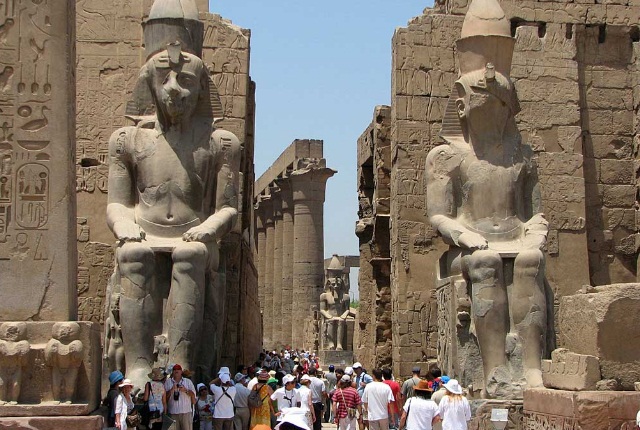 10. Spend Leisure Time At Siwa Oasis
Siwa Oasis is located in the Western Desert between unique Qattara Depression and amazing Egyptian Sand Sea. It is one of the six outstanding oases in the Western Desert where you can enjoy a great desert tour experience. Siwa is adorned by saltwater lakes with palm trees on their outline. It is a peaceful place for you to relax after a tiring journey. Make sure you visit the Oracle Temple of Amun. Also, you can find here fortress ruins of Shali that dates back to the 13th century.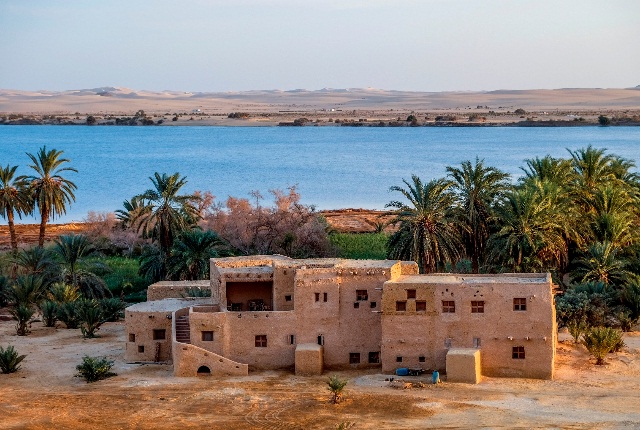 11. Shop At Khan-el Khalil Bazaar
If you are fond of shopping, then do not miss shopping at Khan-el Khalil Bazaar, which is known to be a highly popular souk in Cairo in Egypt. You can find here spices, trinkets, fragrant perfumes, and various art forms. Do not miss visiting Fishawi's teahouse.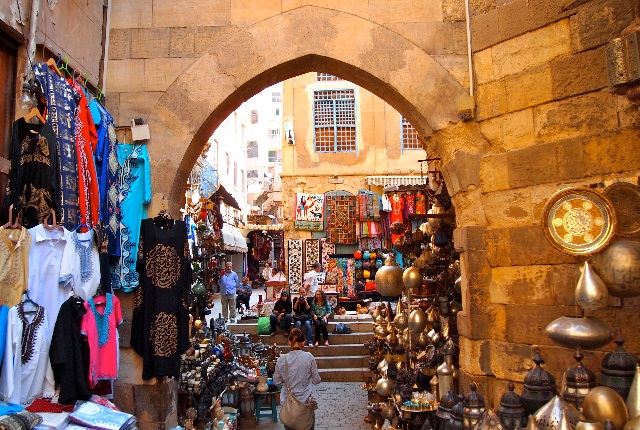 Now that you know these eleven interesting activities to do in Egypt, make sure you miss none during your visit to this amazing, heritage-rich country of Egypt.