The Palm Island in Dubai is a fine example of engineering brilliance and is renowned to be one of the most beautiful manmade wonders of the world. It consists of a cluster of islands, shaped like a palm tree, floating atop the azure waters of the Arabian Sea, just off the coast of Dubai. And Atlantis, The Palm is a luxury resort sitting at the apex of Palm Jumeirah. The relaxing and rejuvenating atmosphere of the Atlantis have attracted visitors from around the world. Whether it is for a peaceful vacation or a day trip, Atlantis is designed to make your stay fun and eventful.
1. Activities At Atlantis
When you are living in Atlantis, the Palm, there is no dearth of activities. The beach resort has the perfect mix of ingredients to turn your holiday exciting and adventurous. The Dolphin Bay is one of its most visited places.
Guests can swim with dolphins, interact with them and take home an unforgettable experience. The Lost Chambers Aquarium helps you discover the underwater world of marine animals.
With over 65,000 animals in the Ambassador Lagoon, this is a truly amazing place for children as well as adults. It also has interactive aquatheatre shows and allows guests to look behind the scene, swim with sharks and enjoy a snorkeling session.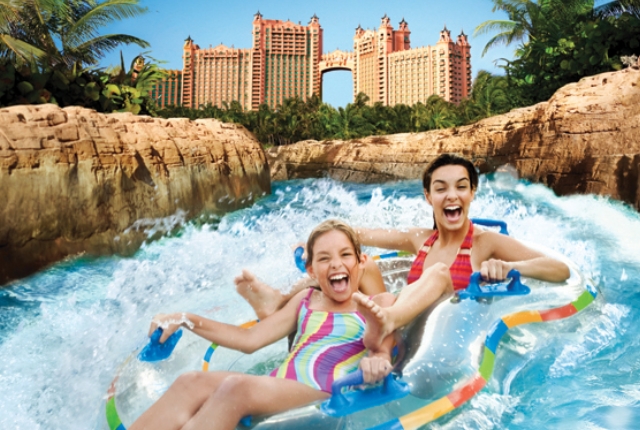 Visitors searching for an eclectic combination of fun and adventure must head to the Aquaventure Waterpark, the numero uno waterpark of the Middle East. At the waterpark, children as well as adults have numerous adrenaline pumping rides and slides to pick and choose.
The river rides, Splasher's children play area and the Atlantean Flyer Zip Line are some of the other activities that you can try at the park.
However, if you are in a mood to interact with sharks, gear up for a fun-filled and adventurous Shark Safari. Guests can put on a specialized helmet and enjoy the underwater life of colourful fishes and sharks. For beach lovers, the waterpark has a private beach where you can relax and enjoy a peaceful swim.
The wide 700 meters of beach area is exclusively offered to guests of Aquaventure and Dolphin Bay.
At the Neptune's Retreat, guests can enjoy a laid back day amidst lush tropical landscapes. Located within the waterpark, this area offers reserved seating areas and complimentary amenities. Finally, if you are tired, head to the food court inside Aquaventure which offers all sorts of snacks, drinks and meals.
2. Accommodation At Atlantis
Guests checking into Atlantis can expect to be immersed in unparalleled comfort and luxury. It has some of the finest and most elegant rooms in Dubai, completely equipped to make its guests enjoy their stay.
The Atlantis is perfect for a family holiday and most of its rooms are interconnected. The rooms offer breathtaking views of the Arabian Sea or the stunning Palm Island.
Enjoy extravagant mornings with a fine breakfast and a stay at the Palm Beach Deluxe guest room, Deluxe guest room or the Ocean Deluxe guest room. But, if you are looking for additional comfort and luxury, choose the Imperial Club rooms for extra benefits and amenities.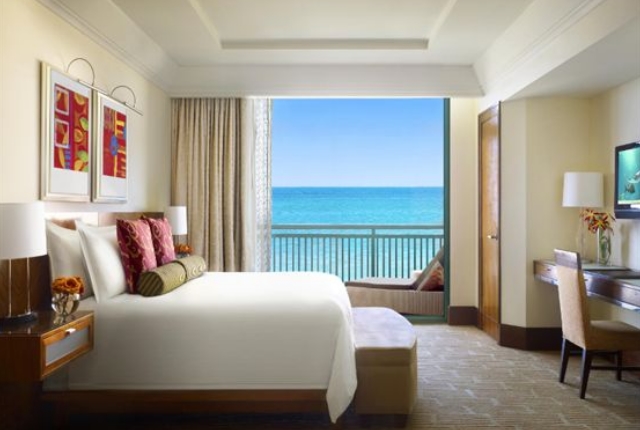 The Club suites on the other hand offer unrivalled luxury, privacy and comfort. The concierge service is another great feature that makes your holiday memorable. The team is dedicated to meet all your requirements and they ensure every arrangement is made on time. And if you are looking for a true palatial setting, book yourself at the Royal Bridge Suite. It comes with a team of dedicated butlers, three chefs, a private elevator and a 924 square meter living area where you have 3 big bedrooms, a lounge, and a 16 seater dining room.
3. Fine Dining
A fine hotel such as the Atlantis is home to numerous fine dining restaurants. Guests will be spoilt for choice with its wide array of culinary specialties. It has 23 restaurants and some of the biggest chefs in the world working to create a truly enriching gastronomic experience. If you wish to immerse yourself in a truly amazing dining experience, walk into Ossiano.
It is an award winning seafood restaurant and provides stunning views of the Ambassador Lagoon. But, if you want to try hearty Lebanese food, Ayamna can be a great choice.
The Seafire Steakhouse is designed for meat lovers. Utilizing the finest cuts of beef, the chefs here prepare exquisite steaks. At Ronda Locatelli, be prepared to sample mouthwatering Italian food in a cosy atmosphere. And if you are in the mood for a buffet breakfast, lunch or dinner, head straight to Kaleidoscope. It offers an extensive variety of local and international food. Apart from these, guests can enjoy high teas or evening coffees at the hotel's cafes. And if you are looking to enjoy outdoor dining, the cafes and restaurants by the beach are wonderful.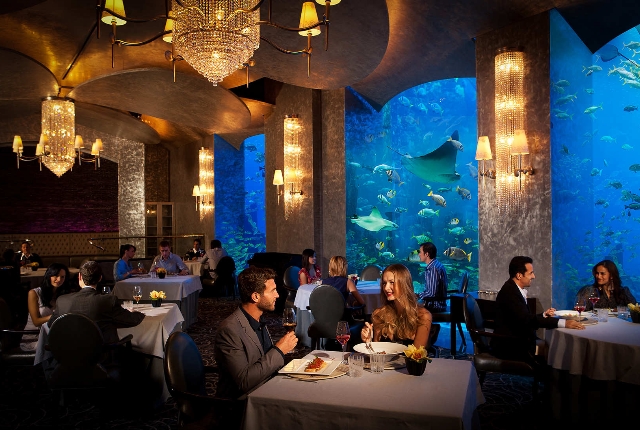 4. Spa And Fitness Area
For pure indulgence and pampering, a visit to the spa is a must. The ShuiQi Luxury Spa offers different types of packages for relaxation and rejuvenation.
It also has a special Medi Spa that allows guests to enjoy expert medical treatments.
The Salon is equipped to offer different types of beauty packages and allow guests to look beautiful. The fitness area on the other hand are ideal for those who wish to keep up with their fitness regime. Personal trainers motivate and guide you through the best exercises and helps guests stay fit.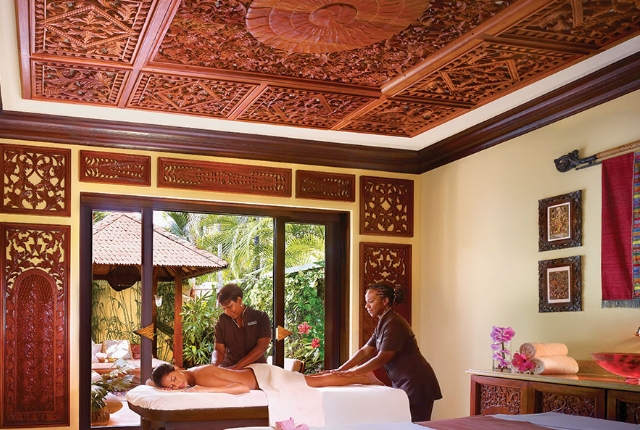 5. Kid's Special
Since the Atlantis is known for its family-friendly atmosphere, it is but obvious that it has world class facilities for kids. Not only do kids have special zones to keep themselves busy, small children can be handed over to trained babysitters while parents carry on with their schedule.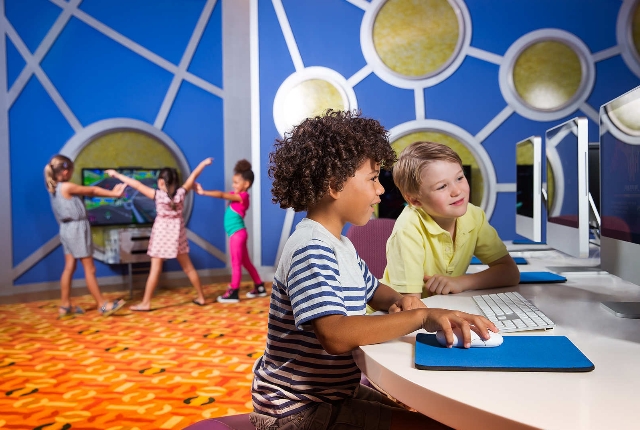 6. Special Occasions
Atlantis is the ideal place to celebrate special occasions. Be it a birthday, anniversary or a wedding, it acts as a theme venue for many. Its arrangements are impeccable and its service is extraordinary to say the least. Even business meetings and conferences can be skillfully arranged at this top class resort. It also provides various group activities for its corporate clients.