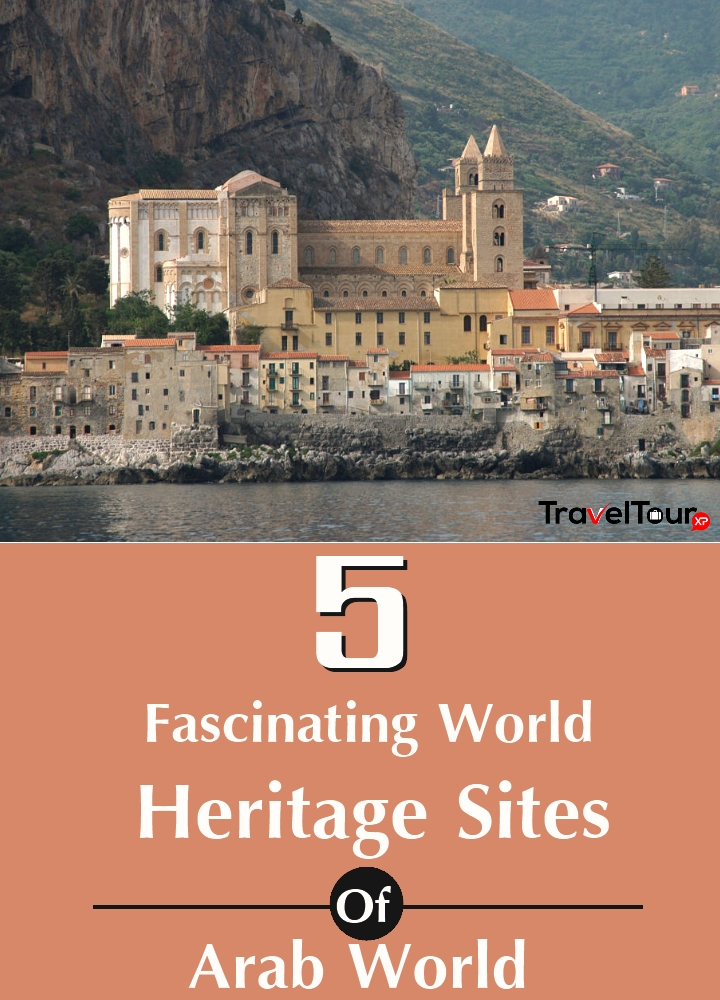 The words Arab World mean the countries of the globe which have Arab population and culture influenced by Arabia. These countries definitely include the Arabic speaking people of middle eastern Asia. But some countries of horn of Africa, east Africa, north east Africa and north western Africa also are included in Arab World or Arab League too. There is a total of 22 countries which can be called together the Arab World. These countries are rich in historic, cultural and natural heritage and wonders. For thees reasons UNESCO has declared several places in these countries as World Heritage Sites. These sites have major and influential contribution to development of human society. If you are visiting these countries try to visit these places. Unfortunately some terrific sites in Iraq and Syria are said to exist no more. Some other countries have a bit unrest situation presently. Kindly be sure about your safety and security before visiting.
Below Is A List Of 5 Fascinating World Heritage Sites Of Arab World:
1. Al Ain Archeological Park, United Arab Emirates
This archeological park is situated in a remote desert like place in vicinity of Al Ain near Abu Dhabi. It is interesting that this ancient site has remains of people or inhabitants of prehistoric Neolithic age. A visitor can see very well preserved ruins that include stone built tombs, wells and plinths like structures. Historians say that the inhabitants of this settlement used to carry out a special type of irrigation system that brought water to their farming lands in middle of desert.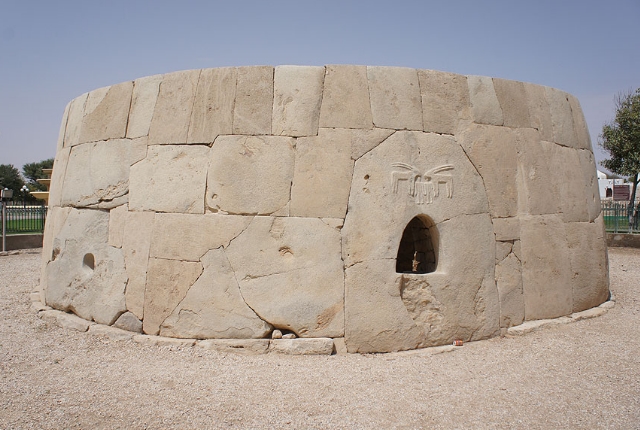 2. The Fort of Qusr Amra, Jordan
Needless to say that the relics of Petra is the main attraction of Jordan. It is very well known too. But a little bit unknown but equally important place is the ruin of fort of Qusr Amra, east Jordan. It is the remain of a fort that was built by Walid Ibn Wajid who became a Calipha later on. The time of building the fort was 8th century BC. Now a single room stands. The interesting thing is this room or cabin has some great fresco done on the wall. This show royal people, some women, hunting scenes and striking representation of Zodiac. This fort or its remain is example of early Islamic architecture according to historians.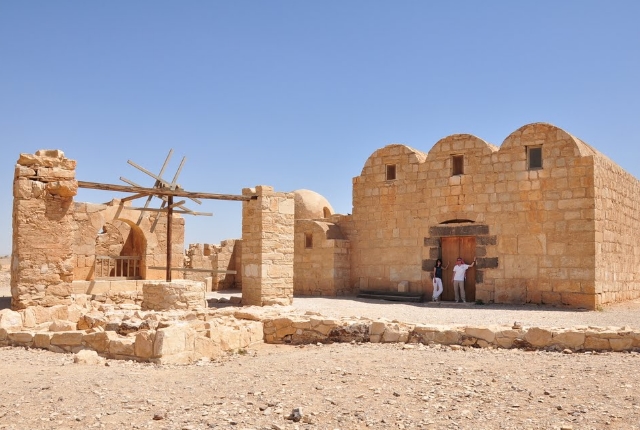 3. Paleontological Site Of Wadi El Hitan, Egypt
People or tourists travel Egypt to see remains of ancient Egyptian civilization like pyramids, temples, tombs etc. But this place situated at a distance of 150kms from Cairo is a fascinating site with fossilized remnants of sea creatures. These sea creatures were early whales, sharks, turtles etc. The number of prehistoric whale fossils yielded or seen here are largest in the world. The quality of preservation or the degree with which the fossils are intact here is number one in the world experts say. This site has shed great light in the evolution of marine creatures like whales experts say. The site is called by the name of Whale Valley too.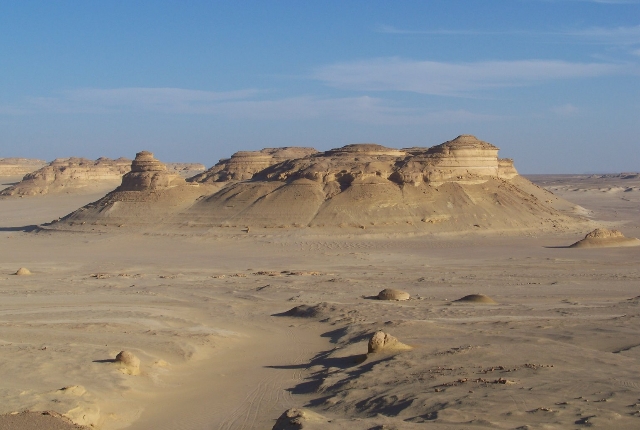 4. Beni Hammad Fort, Algeria
One of the oldest remains of African royal dynasty is this site of Beni Hammad fort. It was founded in 11th century. Once was a vast fortified settlement now has a few interesting ruins for visitors to see. These ruins include residential blocks, tower like structure. The most striking relic belongs to a mosque that is said to be the second largest in Algeria. Historians say that this fort was capital of Hammadid Berber royal family.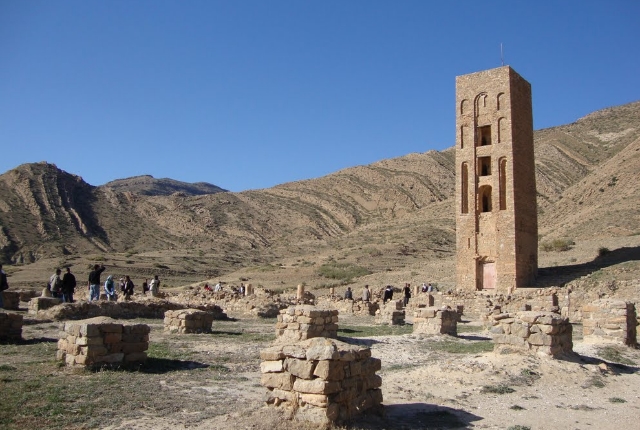 5. The Archeological Site Of Sabratha, Libya
Sabratha in Libya was established as a Phoenician port and city in 500 BC. But it grew and reached to prosperity in Roman occupation in 2nd and 3rd century AD. The birth of emperor Septimius Severus in Leptis Magna nearby also contributed to the development of this settlement. Now spectacular  Roman ruins are seen that include a great amphitheater. But this site is currently facing threat from nature.