It is said that rugged and rough also has a beauty of its own. Jordan, a middle eastern country that is situated on the bank of river Jordan and bordered by neighbors like Syria, Iraq, Saudi Arabia, Israel, Palestine is such a country. Jordan has desert, rugged but amazing rocky features and place like dead sea. With these Jordan has a colorful historic as well as religious past also. A great center of communication Jordan was once under Roman occupation.
Later it was subjugated by Ottoman empire and remained under it until revolt by Arabs. Subsequent formation of Emirate of Transjordan took place in 1921. Jordan has several historic relics scattered around the country connected with its colorful past. A history loving tourist can tour these attractions while visiting the country.
Here Are 5 Top Historic Attractions For Tourists In Jordan:
1. The Ancient City Of Petra
This place is the most famous of all relics in Jordan. Petra in Jordan though not discovered until 19th century but was thriving in secrecy under nomadic kings of Nabataeans and Roman rules in ancient times. Visitors now can see amazing rock cut relics that can be dated back to mostly Roman rule in Petra. Most of the relics are in forms of tombs of Roman ruler etc. There are remnants of Byzantine church too. The most striking and famous relic of Petra is The Treasury. According to historians erection of this building, spectacular from outside can be dated back to 1st century BC.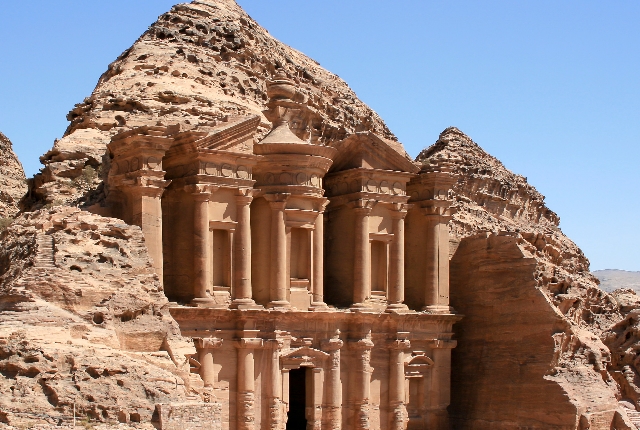 2. The City Of Jerash
This is told to be the second most popular attraction of Jordan. Here a tourist can explore the relics of the Roman city or colony of Jerash that thrived from 64 BC to almost 3rd century AD. A Roman city that was populated by thousands of people and visited by noted Roman emperors like Hadrian. Now visitors can see remnants of temple, series of columns, remains of streets, water supply system, massive theater etc. There is a museum for visitors also.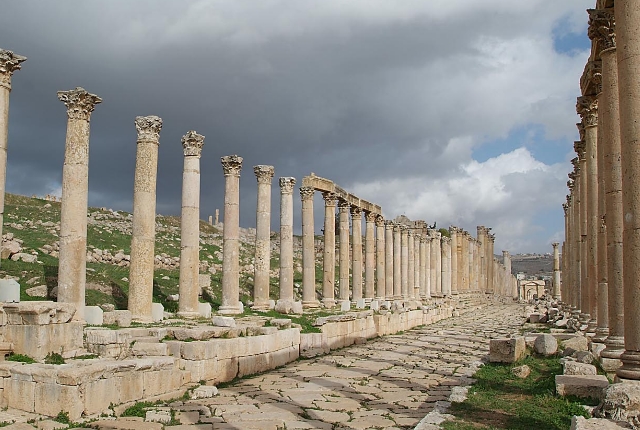 3. The Holy Place Of Bethany

It is a must visit place for a tourist who likes to visit historic place and at the same time is religious at heart. Excavation was done in the last decade of 20th century which unearthed several relics in the form of baptism pool, wells, church etc of 5th and 6th century AD. In Bethany according to Bible baptism of Jesus Christ was taken place. It is also told that Elijah ascended heaven from Bethany too.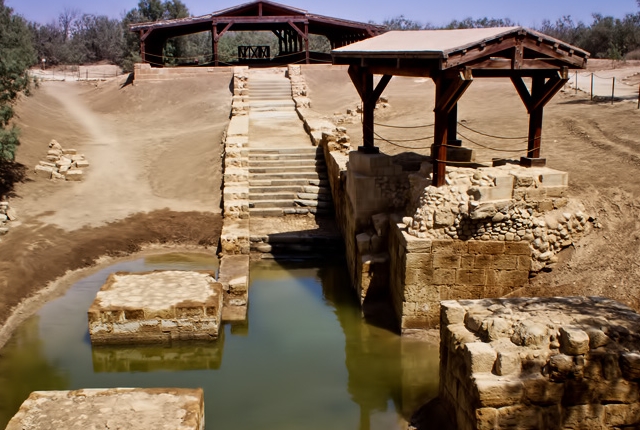 4. The Ruins Of Umm Quais
This is another famous Roman relic of Jordan. This is actually the ancient city of Gadara. Gadara was occupied by Greeks before birth of Christ. Later in 63 AD it was occupied by the Romans. Gadara  is said to be the home of many great intellectuals of Roman world. Jesus Christ also had performed miracle here in Gadara. Now relics of streets, baths, church etc are there in Umm Quais for visitors. The most interesting is a theater made of black basalt.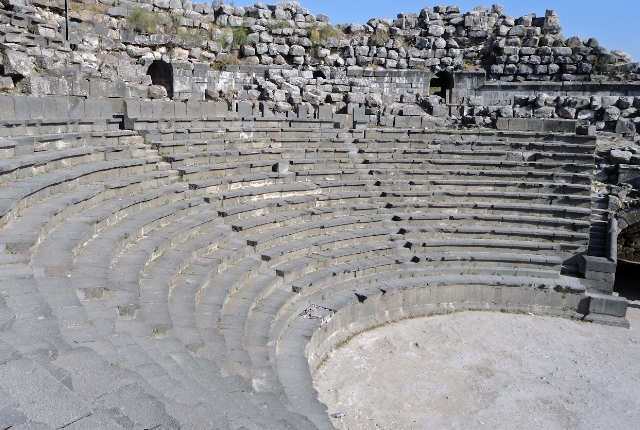 5. Ajlun Castle
Being a place where many important incidents in the life of Jesus Christ had taken place, Jordan was a center of activities and wars by the crusaders. Ajlun a 12 th century castle was a place where battle between crusaders and army of sultan Saladdin, ruler of Egypt had taken place. Ajlun, a great fortified castle was quite prominent at the time of crusade in Jordan. Later importance of it was diminished gradually. Now visitors can see the ruins of the castle. There is a museum for visitors which exhibits historic items related to that area.