Chad is a northern central African country that will definitely leave you with a lot of memories when you visit this place. The landscape, climate and political conditions are definitely not for the lily-livered, but if you are courageous enough and travel hardened, then you will simply love it. A few interesting places to explore in Chad are summed up here.
Attractions In Chad:
1. National Museum
Officially called the Musee National N'Djamena is a fantastic place to know about the history and tradition of Chad. So many fascinating artifacts, folk arts, fine collection of things representing the custom of the country people are displayed here. A modern sculpture of tribesman and the skull of Toumai Man are exhibits that draw our attention.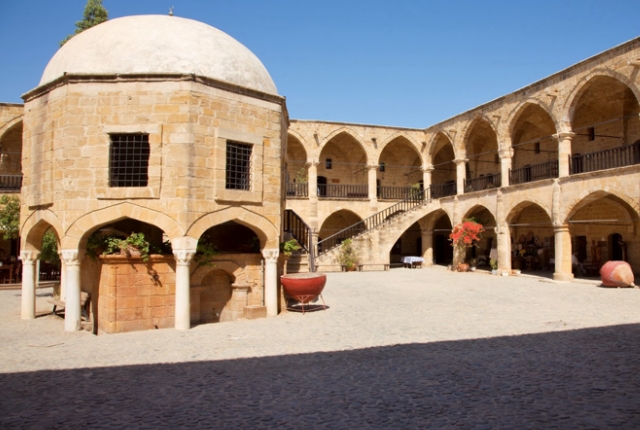 2. Zakouma National Park
The national park situated in the southern parts of Sahara desert is part of the Sudano-Sahelian ecosystem. The rain forest is home to a large of animals such as African elephants, giraffe, buffalos, roan antelope, tiang, and Lelwel's hartebeest. The other notable animals include leopard, cheetah, and hyena. More than 370 species of birds can be seen here. A visit during summer would be the best to watch animals.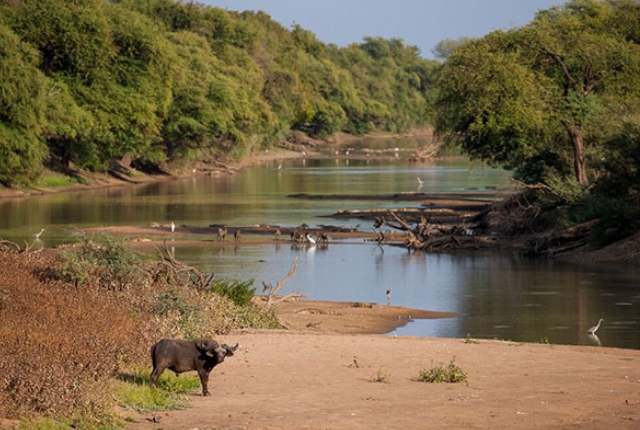 3. Lakes Of Ounianga
The Ounianga Lakes include 18 interconnected lakes in the Sahara desert. The landscape is exceptional with striking shades and shapes. The colors of the lakes are astonishing and they range from blue to green to red due to the change in the chemical composition in the salty soil, sand and microorganisms. These lakes are true miracle of nature and have lasted since thousands of years. The site has been declared UNESCO World Heritage site from 2012.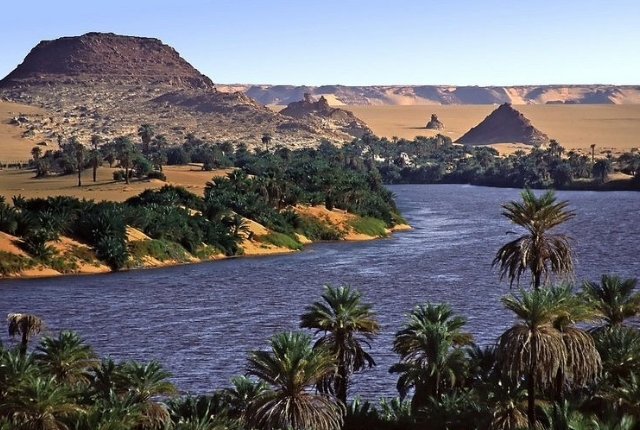 4. Tibesti Mountains
The volcanic mountains groups that are no more active in the northern border of Chad are fantastic and are home to the highest peak in Sahara. Jagged peaks make it an adventure trip for travelers, who try to reach and move around the mountains. Only experienced climbers can climb to the top but there are so many other exciting things around like watching camel racing, viewing ancient rock paintings, enjoying the hot springs, etc.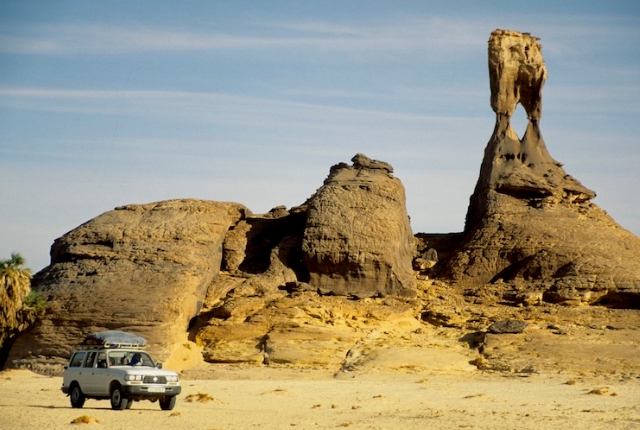 5. Ennedi Region
The home of Ennedi desert in the northeast region of Chad is a flat landscape occupied by nothing more than beetles and scorpions, but it is home to the most beautiful naturally sculpted rocks on the earth. Jut up stone arches and uneven rocks in the region are amazing natural work of art. It is one of the most dramatic landscapes in the world.