Gabon, also widely popular as the 'Last Eden on Earth', is a nation that you can find along the scenic Atlantic coast of Equatorial Africa. You can find here dense forests, a great diversity of wildlife, pristine impressive landscapes, white beautiful beaches, raging rivers, and many more natural attractions. Libreville is famous as the capital of Gabon. Also, this large paradise of Gabon is well-known for comprising fabulous national parks. This is why lots of nature lovers and tourists worldwide tend to visit Gabon to explore various stunning natural attractions. So, let's have a look at some of the marvelous tourist spots that you must not miss when in Gabon.
Here Are The List of  11 Enchanting Tourist Destinations In Gabon That You Must Explore:
1. Libreville
Libreville, which means a 'Freetown', is popular as the capital of Gabon and comprises about one third popular of the country. You can find here clean streets, incredible restaurants, paved roads, and spectacular gates communities. Eye-catching coastline of the country offers you an amazing view. Don't miss shopping at fabulous markets in Liberville. Also, make it a point to pay visit to the National Museum, L'Eglise St. Michael Cathedral, the Presidential Palace, and many other worth-visiting places. You can spend a pleasant, relaxing time at Ekwata Island.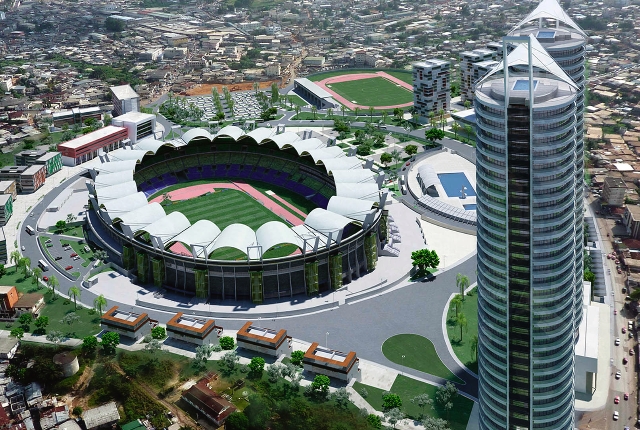 2. Loango National Park
Make sure you go for the best safari experience in Africa by visiting Loango National Park, which is the most noteworthy park in the 13 national park system. Watch the breathtaking lush green landscape and eye-catching wildlife in this fabulous park. This sprawling national park stretches about 200 km along the coastline and gains the fame of rare completely wild coastal regions. You can find enchanting lagoons, savannahs, forests, and wetlands. Don't miss to watch amazing hippos, elephants, buffalos, gorillas, dolphins, and whales. Loango National Park is famous as one of the rare areas on this planet that offers these wild animals have access to the sea. You can participate in a 'Catch and release fishing program' organized at this park to catch and release marine creatures, such as rouge, sharks, barracuda, and other amazing fishes.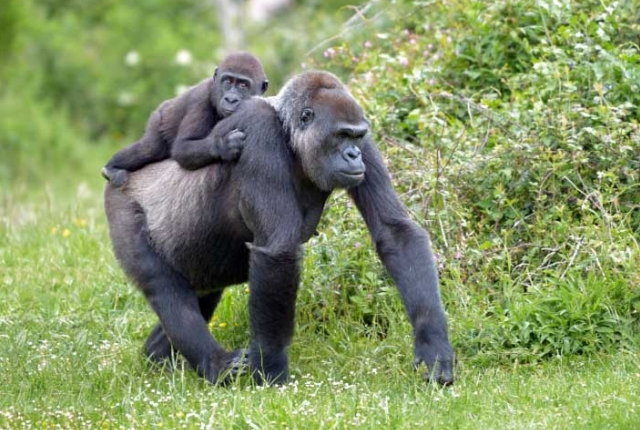 3. Lambarene
Plan to visit Lambaréné, a fabulous fishing town in Gabon located at about 75 km away from the exotic Central African Rainforest. Lambaréné is famous as the abode of the Bantu ethnic groups. This worth-visiting town gains popularity due to the presence of hospital constructed by Albert Schweitzer in 1913. Enjoy relaxing time and watch unique local life.
4. Pongara National Park
Visit attractive Pongara National Park that stretches about 900 sq. km. with a diverse landscape. It comprises exquisite savannah, mangrove flats, lush green forests, and beach areas. Also, Pongara National Park is an abode of a wide variety of bird species that also include the endangered Damara terns. You get to see wildlife, such as monkeys, chimpanzees, buffalo, duiker, elephants, and many other wild animals in this park. Make sure you visit Pongara Point, a exotic beach region which connects to sea and is highly popular for being the abode of threatened leatherback turtles, who crawls on the coast to lay eggs during the nesting period. Plan to visit this area between November and February to watch some outstanding programs designed to safeguard these endangered turtles and minimize human threats to them. Watch first and second burial spot of Chief Rapontchombo.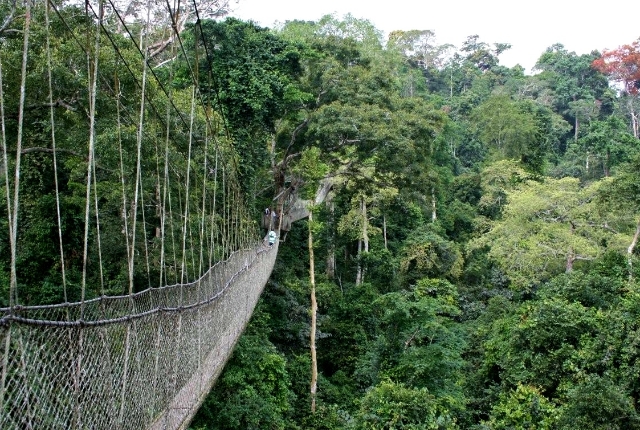 5. Fernan Vaz Lagoon
Fernan Vaz Lagoon is the hotspot in the spectacular Ogooué maritime area in Gabon. This area is involved in several conservation efforts. You can find a sanctuary and gorilla rehabilitation on the Gorilla Island here. You can find here fabulous Mission Saint Anne which is well-known for being constructed in 19th century. This church features a rusty red in color that makes it appear beautiful to the visitors. Watch outstanding views of forests and beaches as you walk on the area near the Fernan Vaz Lagoon.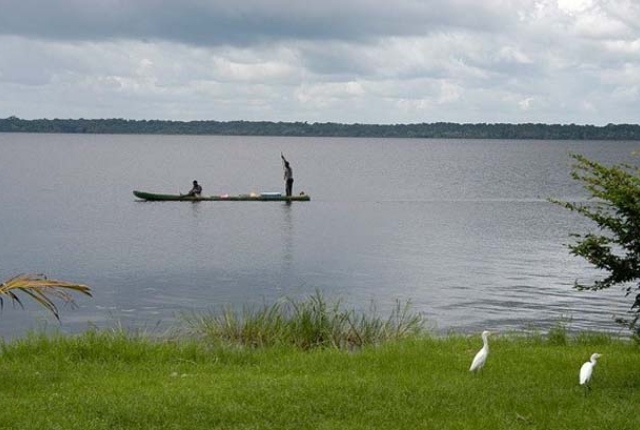 6. Ivindo National Park
One of the most beautiful, the most remote, and noteworthy national parks in entire Central Africa is Ivindo National Park. Ivindo river is the highlighting feature of this national park which flows through the forest by generating some of the breathtaking waterfalls and rapids. Don't miss enjoy pirogue lesson when visiting this park. Also, birders can find her greater than 430 species of birds, including the African grey parrots. Make sure you visit Langoué Bai, a fabulous land stretch abundant in mineral water.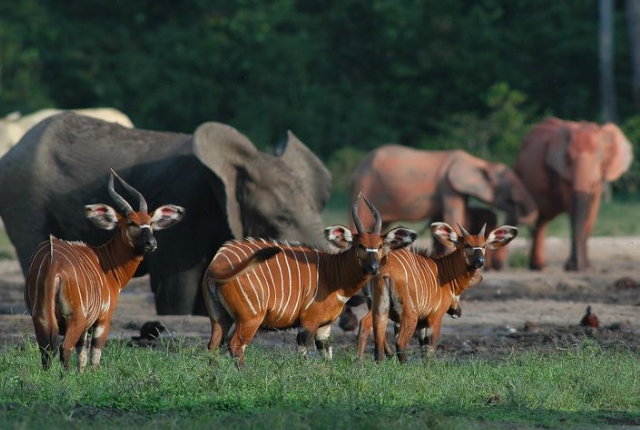 7. Makokou & Kongou Falls
Makokou is a widely famous as the capital of the Ogooué-Ivindo area, and it is even more popular for being the gateway to the Kongou waterfalls, which is the must visit destination in Gabon. This 60 metre waterfall drop is an impressive site. Also, this falls holds a spiritual importance for the local residents there. Makokou is a village with pygmies residing in the surrounding village.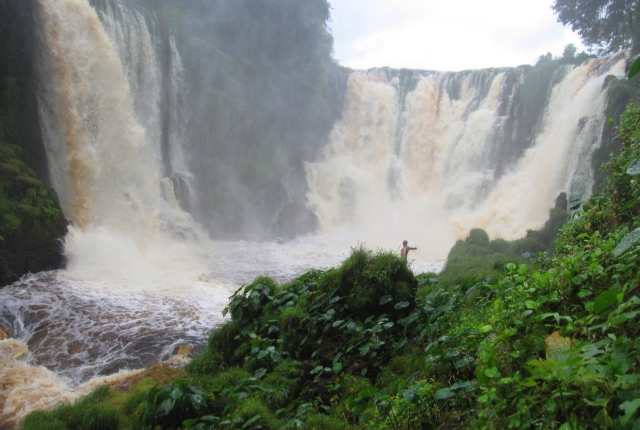 8. Franceville
Franceville is popular for being one among the four biggest in the cities of this African country and the end of the Trans-Gabon railway. Plan to visit impressive St. Hilaire Chruch which was constructed in the 19th century. If you are a nature lover, don't miss visiting enchanting Poubara Falls located in the vicinity and go for a nature walk there.
9. Akanda National Park
Akanda National Park earns the fame for being the nesting land for one of the biggest populations of the migratory birds on the plant. It houses about 25% of mangrove in the entire Africa. Make sure you enjoy some of the thrilling water sports, such as fishing, boating, and spotting amazing marine creatures like whales and dolphins. Mondah forest, which is located within this park, is regarded as a sacred area by the Bantu tribe.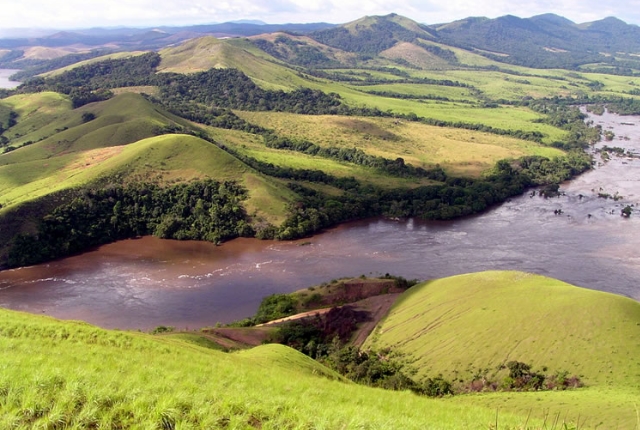 10. Port Gentil
Port Gentil, also widely famous by name Mandji, is the second biggest city in the nation and the prominent seaport in Gabon. This city has earned immense commercial significance. Make sure you visit the local zoo and the note-worthy 20th century St. Louis Church in this city.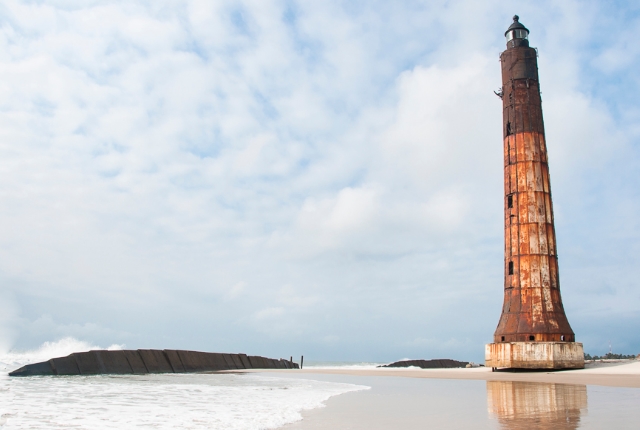 11. Lopé National Park
Plan to visit the Lopé National Park which is located in the central Gabon. The upper area of this park comprises remains of the grass savannas which were formed during the last Ice Age i.e. over 15,000 years ago in the Central Africa. The enchanting Ogooué River runs through the north region of this park. You get a rare opportunity to watch beautiful trees hanging down the river's edge. Also, Lopé National Park comprises lots of varieties of birds and about 63 species of mammals. Don't miss watching mandrill, black colobus, sun-tailed guenon, yellow-backed duiker, sitantunga, and many other unique and endemic wild creatures. Also, watch rare birds, such as great blue turaco, black guinea fowl, crowned hawk eagle, emerald cuckoo, and rosy bee-eater.
Now that you know these eleven amazing tourist spots, make sure you visit each one of them when planning to spend your holidays in Gabon.