Ghana, a fabulous country located in the West Africa, is world famous for its ancient forts, native shrines, amazing wildlife, colonial buildings, incredible museums, and exquisite beaches. Accra is popular as the biggest city as well as capital of the Ghana. Cape Coast and Elmina are two worth-seeing coastal towns that attract lots of visitors. And, you can enjoy several fun-filled activities in Ghana. So, let's have a look at some wonderful activities that you must try when in Ghana.
Find Below Twelve Interesting Things To Do In Ghana:
1. Climb Forts And Castles
Don't miss the rare opportunity to explore old forts and impressive castles in the coastal region of Cape Coast and Elmina, amazing coastal towns found in Ghana. Portuguese are known to construct Elmina such that you can watch panoramic Beny Lagoon here. British are known to develop the Cape Coast castle. Both these fabulous towns are well-known for being listed among the World Heritage Sites by UNESCO.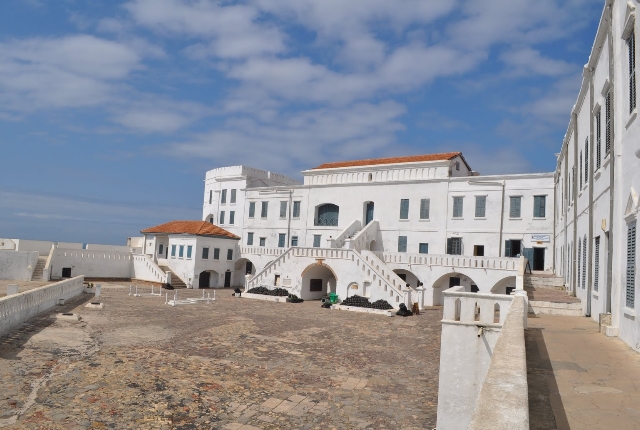 2. Cross Canopy Walkway
Kakum National Park in the Central area of Ghana that stretches about 375 sq. km is an abode of a vast variety of antelopes and monkeys and fabulous, worth-watching forest birds. Don't miss the rare opportunity to watch unique wildlife while crossing the spectacular 350 metres long canopy walkway that is known to safely connect seven exquisite tree tops in this forest.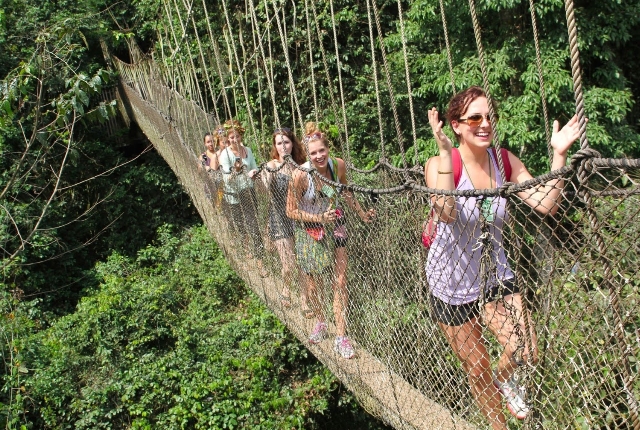 3. Watch A Play Or Concert
Ghana's National Theater situated in the Accra's Victoraborg is popular for hosting various worth-watching shows. Watch an entertaining play, wonderful dance performance, or interesting concert here. This structure is the masterpiece developed by the Chinese making the building the base of well-known National Theatre Players and popular National Dance Company.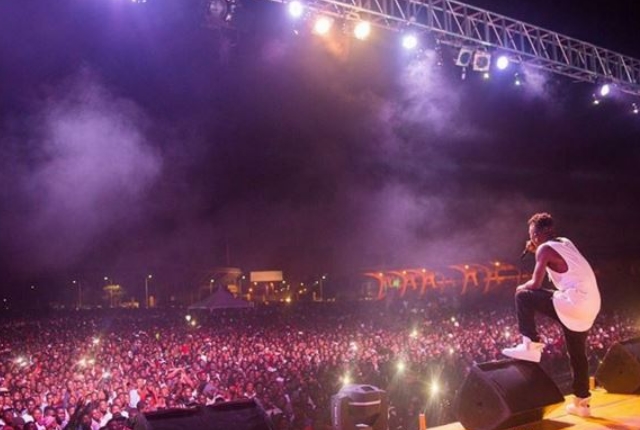 4. See Marine-Life At Volta River
Spend a leisure time on the banks of the Volta River. Don't miss the great opportunity to watch turtles. You may also get a chance to catch a giant Nile perch or ferocious barracuda. Watch picturesque views of Ada Foah village and relax at plush beach resorts.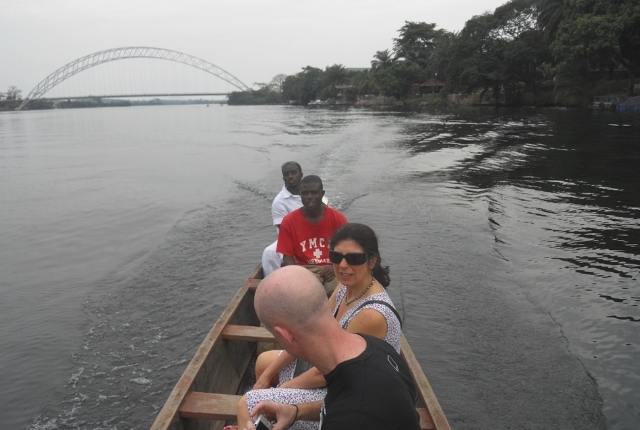 5. Discover Natural Wonders
If you are a bird enthusiast, then visit Owabi Forest Reserve and Bird Sanctuary to explore about 161 species of birds here. Also, make it a point to visit Bomfobiri Wildlife Sanctuary to watch amazing, enchanting Bomfobiri Falls that attracts lots of nature lovers. Also, don't miss watching wonderful Songow Lagoon when in Ghana.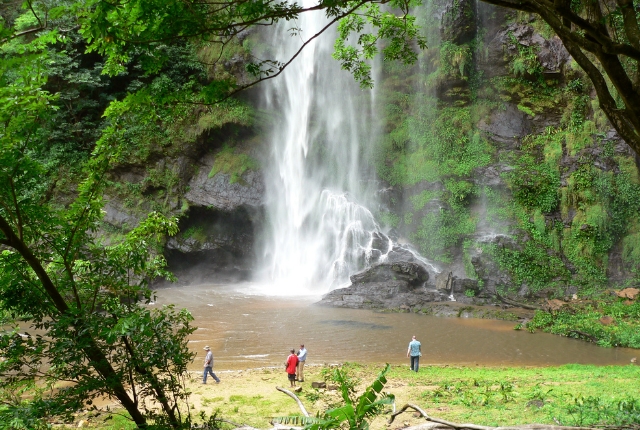 6. Interact With Monkeys
By visiting Boabeng-Fiema Monkey Sanctuary, you get a chance to have a close-up encounter with unique black-and-white colobus monkey and rare Lowe's mona monkey. Both these unique species of monkeys are regarded sacred by Ghana's local residents, who also perform funeral rituals when these animals expire.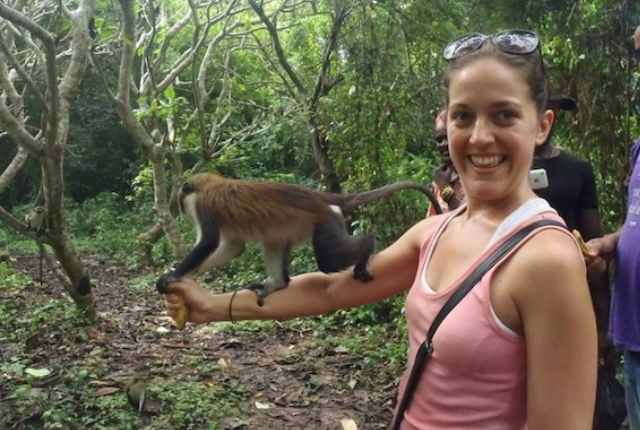 7. Shop Souvenirs
Make sure you visit Makola Market in Ghana to shop souvenir. You can find here several goods and items that traders from Accra and other nearby villages sell. Also, visit the Centre for National Culture. Here you can find a variety of artistic handicrafts, traditional fabrics, and exquisite carvings. Enjoy shopping experience in Ghana. Also, shop a variety of candles and lanterns at Osu Night Market.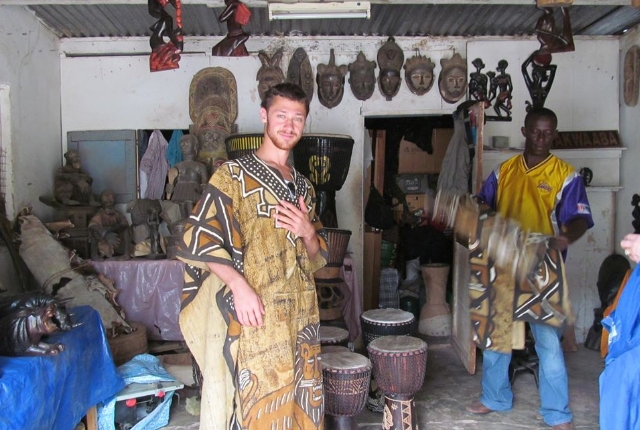 8. Hike To Mt. Adaklu
Mt. Adaklu is one of the tallest mountains in Ghana. It is about 2000 feet tall and situated at distance of about eight miles from the town Ho. Plan to go for hiking to the summit with appropriate guidance. Don't miss watching various colorful butterflies and birds as you enjoy hiking.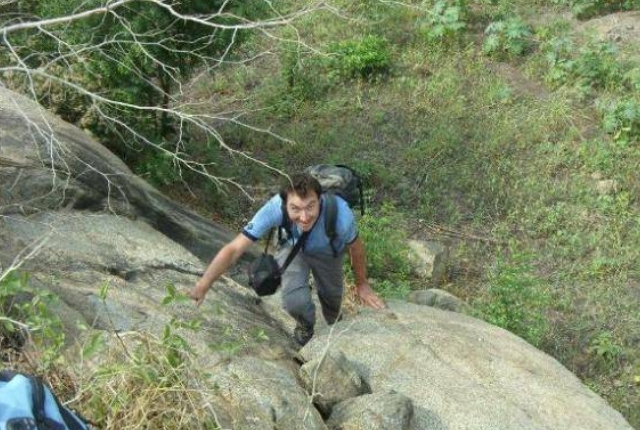 9. Attend Tribal Festival
Each region here celebrates its own annual tribal festival valuing the natives' tribal traditions and in the remembrance of their past leaders and ancestors. They enjoy traditional dancing, feast, and drumming during the festival. So, attend one of the tribal festivals when in Ghana. One of the popular celebrations here is at the Adae Kese festival that Ashanti people in Kumasi enjoy.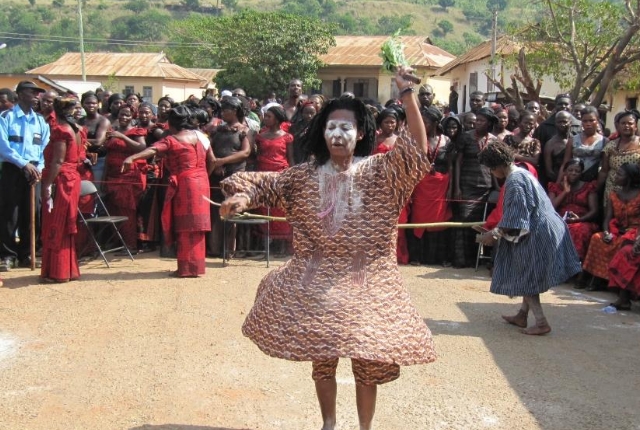 10. Touch Crocodiles At Paga
Paga is a small town in Ghana which is well-known for housing friendly crocodiles. Sacred crocodiles live in two pools that are close to the town centre. People here believe that crocodiles hold the soul of deceased villagers. You can touch these crocodiles.
11. Visit Wli Falls
Spectacular Wli Falls, which are located in the vicinity of town Hohoe, are highly popular for being the tallest waterfalls in the West Africa. So, make it a point to visit these worth-watching Wli Falls in the afternoon. You also get to see thousands of bats that live in the nearby cliffs flying skywards.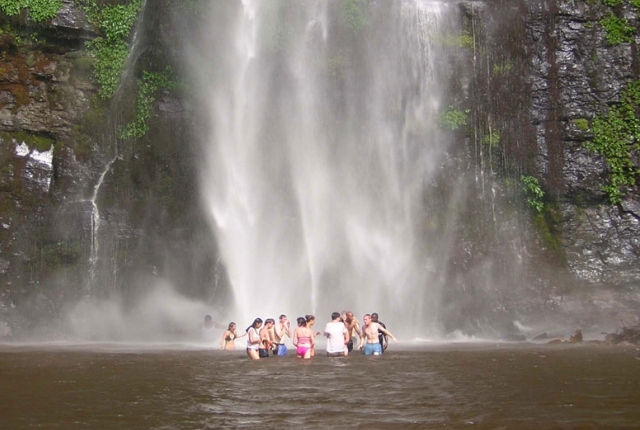 12. View Larabanga Mosque
Visit spectacular mud-brick, whitewashed Larabanga Mosque, which is constructed in the unique Sahelian style. You can find it about three km in the south from the Mole National Park's main gate. Larabanga Mosque gains the reputation of being one of the oldest mosques in the Ghana that dates back to the year 1421. Also, the village Larabanga is famous for its mystic stone.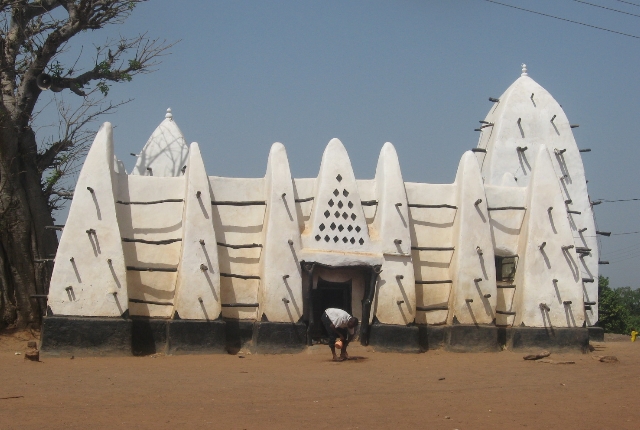 Now that you know these interesting activities to do in Ghana, make sure you enjoy each one of them while spending your vacations in the spectacular Ghana.