Waterfalls are Nature's wonders. It's breath-taking beauty amazes man. Tourists who want to be close to Nature and want to experience Nature's majesty and marvel visit waterfalls. There are many, many waterfalls in the world but let us concentrate on the top 10 waterfalls which take your breath away.
1. Iguazu Falls:
Iguazu falls is located in Argentina and Brazil. It is one of the greatest falls in the world, being taller than Niagara falls and twice as wide. It's height varies from 200 ft. to 269ft. Helicopter visits are available to see the mighty falls at close quarters. Visitors are best advised to visit the falls either in Spring or Autumn. The scenic beauty is so mesmerizing that several motion pictures encompassed 'shots' here.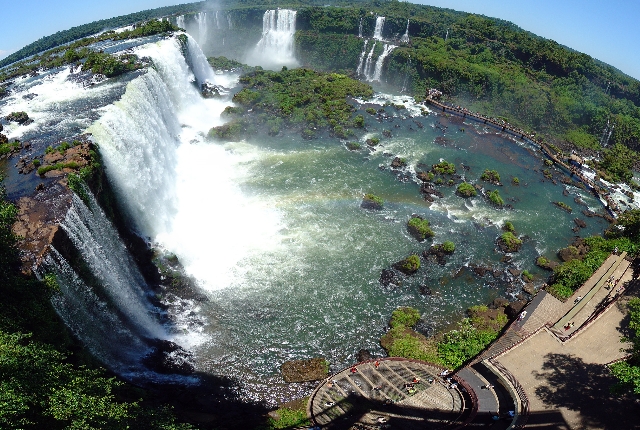 2. Angel Falls:
This falls is located in Venezuela. It is the highest falls in the world measuring 3,212ft or 979m. It is guarded by UNESCO and is located in Canaima National park.It is also known as Kerepakupai Meru. This waterfall was discovered by Jimmie Angel and hence named in his honour. The best time to visit Angel falls is from June to December when the water is full in the river.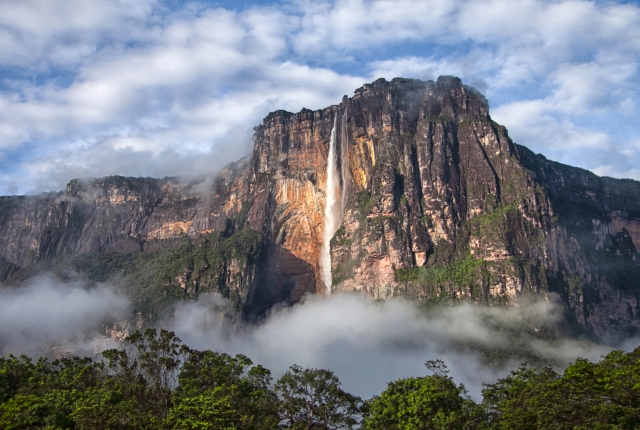 3. Victoria Falls:
This is in Zimbabwe . Mosi-oa-Tunya as it is also known is a very gorgeous waterfall with a height of 108 m. It actually lies on Zambia and Zimbabwe border. It is very wide almost 1,708 m.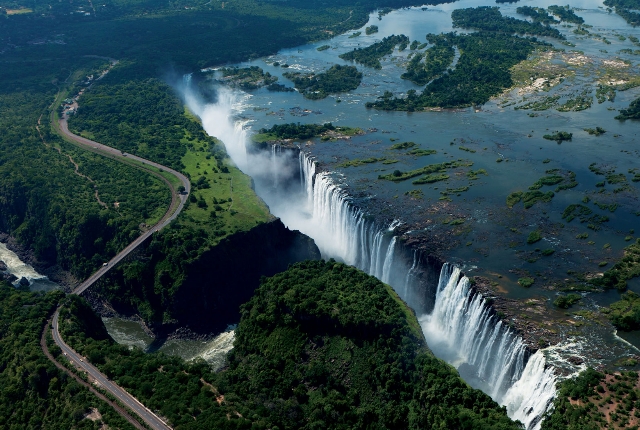 4. Kaieteur Falls:
This is located in Guyana. Water falls from 226 m. An attraction for extreme tourists who want to be in wilderness without access to urban amenities. There is airstrip at the falls which is well connected to Ogle airport with flights.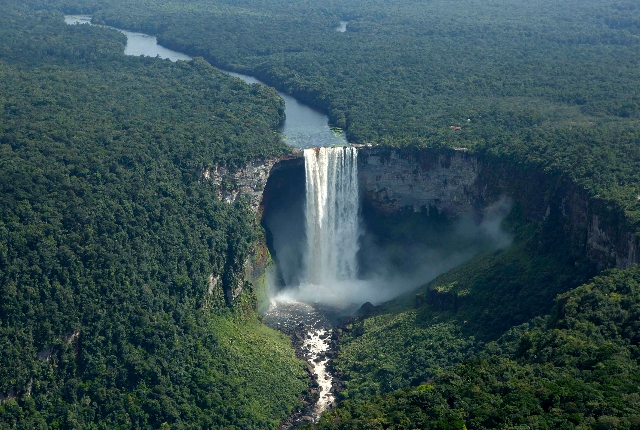 5. Niagara Falls:
It is both a part of USA and Canada. Perhaps the most famous and visited falls in the world. It comprises of two sections-Horseshoe falls and the American falls. The height of Horseshoe fall is 53 m and American fall is 30 m. It is extremely well connected.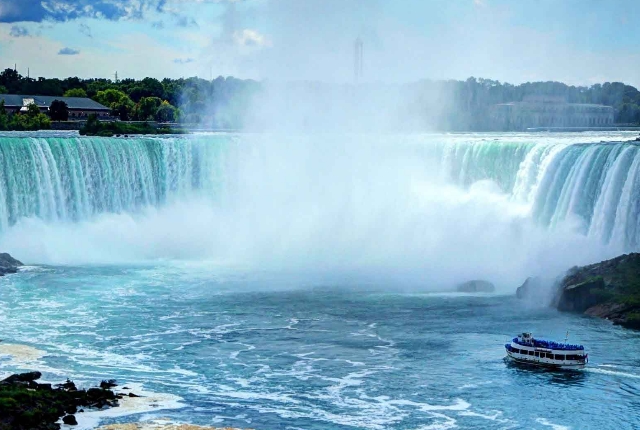 6. Gullfoss Falls:
Gullfoss meaning Golden is situated in Iceland. Though not much high, it is very beautiful and worth seeing. It is one of the popular attractions in Iceland. During late of 20th century attempts were made to rent the waterfalls to foreign investors, but later on State of Iceland bought it and is protected from then onwards.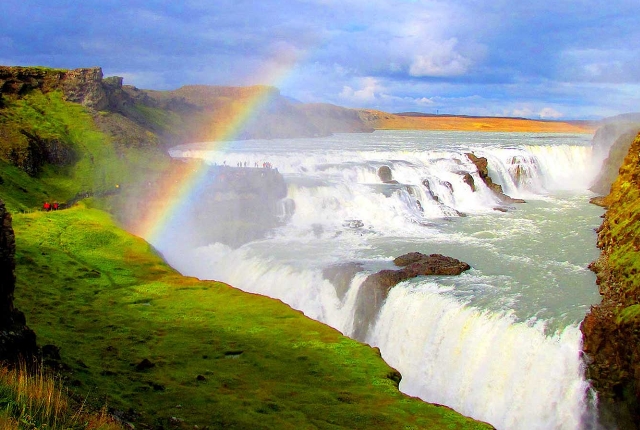 7. Sutherland Fall:
It is situated in New Zealand and very beautiful. It is one of the tallest waterfall in the world with a plunge of 580 m. The water falls in three cascades hence creates a spectacular sight.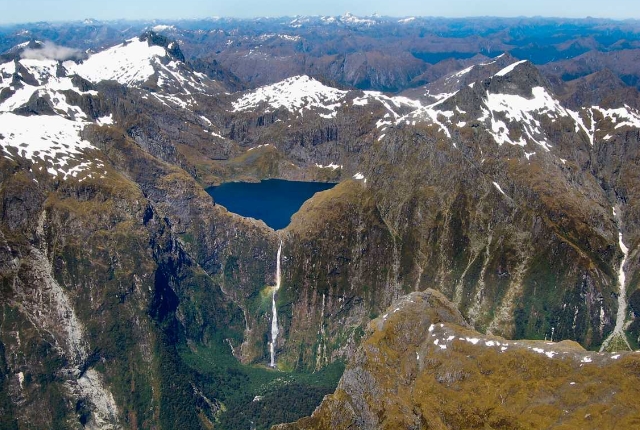 8. Yosemite Falls:
It is in USA. It is the highest fall in North America-739 m. It is located in California. The source of the water is melting snow so sometimes the stream may cease if the snow is not enough.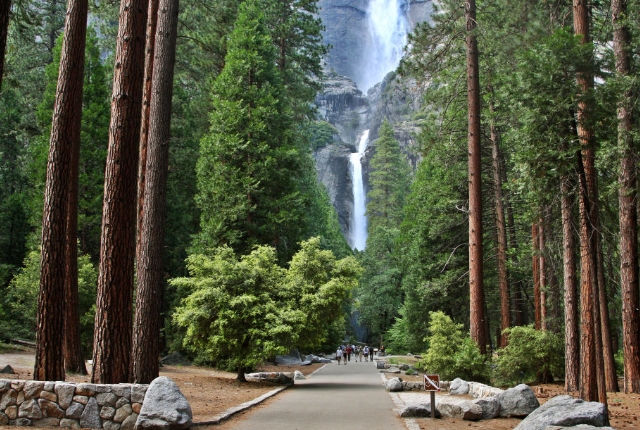 9. Plitvice Falls:
It is situated in Croatia. Though not very high but stunning because of many cascades. Each year 1 million tourists are seen. It belongs to one of the oldest National park in Southwest Europe. In 1979 it was registered to UNESCO and is under it's protection thence.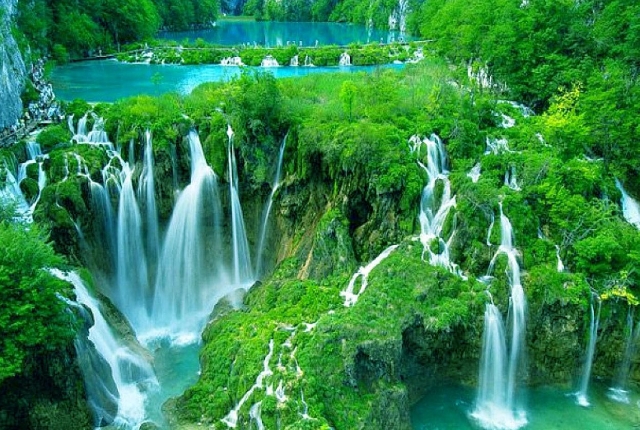 10. Nohkalikai Falls:
It is the highest fall in India. Water falls from 335 m. Though the feeding stream is small yet the fall is impressive. It is located in Cherrupunji, the wettest place on Earth.The waterfall is fed with rainwater and decreases in volume during the dry season December -February.