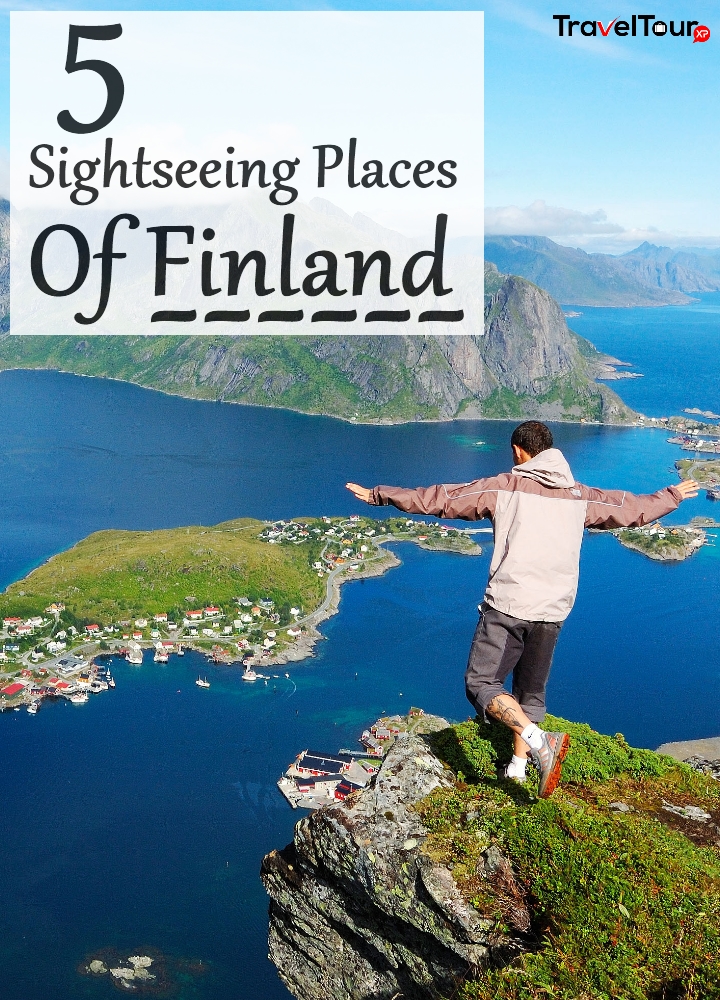 If you make a record of the beautiful things in Finland, you will list it as the most beautiful place on earth. It is lashed in natural beauty like lakes, rivers, ponds and this beautify is further enhanced by the human efforts like castle, diverse culture, and beautiful towns. I am sure that when you will visit Finland, you will think of various things to do and various places to visit but what are those places, you will be told down here. Here, you will come across the top 5 sightseeing attractions of Finland.
Top 5 Sightseeing Attractions Of Finland:
1. Aland
The Aland Island is an archipelago lying between Sweden and Finland. This archipelago consists of very large islands and about 10,000 small islands. There was a time when the island was captured by Russia but in 1854 the combined fleet of Britain and France took the island back destroying its fortress and was demilitarized. Till then, the islands remains so. Today, about 27,500 people abode in this island and about 11,000 live in the main town of mariehamn.
The main business in the island is of shipping and trade therefore, you will also find the museum ship pommern and the maritime quarters in the main town, mariehamn. The main attraction of this island is its unspoiled natural beauty and the breathtaking landscapes. At the longest day of the year, there is held a massive celebration. You will definitely find this island mesmerizing.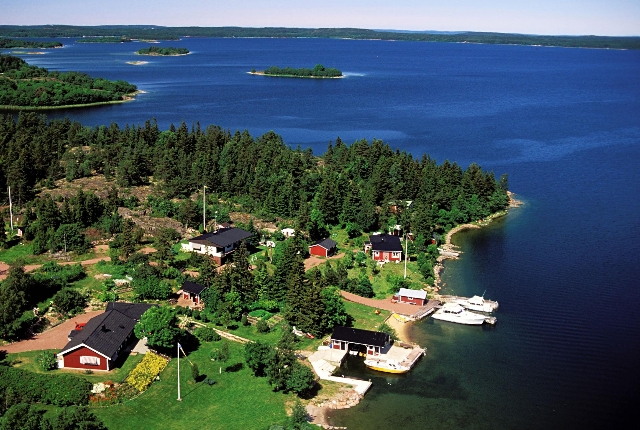 2. Hameenlinna
You should never miss this attraction of Finland. Situated on a narrow and long lake, the vanajavesi comprise of hills and a beautiful town under its shelter. The hills are at the boundary of the place. The town was founded in 1639 by a Swedish governor on the north of the tavastehus castle. Along with the Aulanko Park, you will find the castle made of red brick. It is a noted landmark and extremely beautiful. In 1777, the town was moved to its present site. The main occupation at this town are metalworking and timber processing. The famous market square of Finland is situated at the center while Lutheran church at its east side. Whenever, you visit this town, do not miss the Sibelius museum, Sibelius Park and the Hameenlinna historical museum here.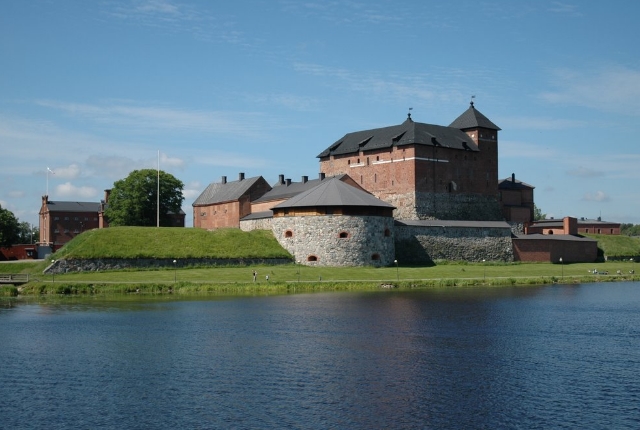 3. Lapland
What makes Lapland a place worth visiting is the northern lights called the aurora borealis. Northern lights in Finland is like once is a lifetime experience. These blazing curtains of beautiful lights draping the entire sky can only be seen from few countries, Finland being one of them. This amazing breathtaking view can be seen between September and March, if the sky is clear. There are opened numerous hotels at beautiful locations to let the visitors enjoy the show in full comfort. To give you prior alerts of these lights, there is established a finish meteorological institute. I must say this is like a wonder in the whole planet and you must not miss it at any cost especially when you are in Finland.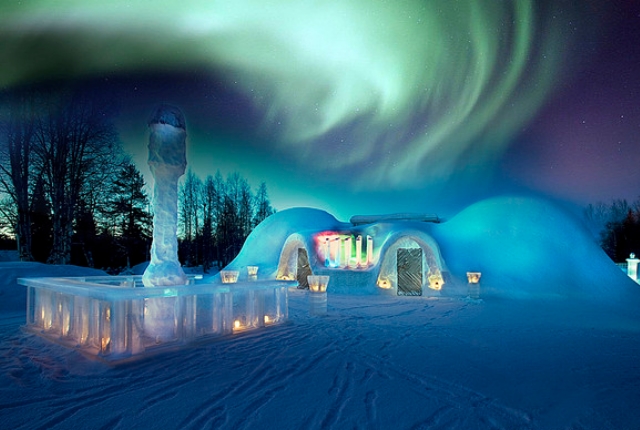 4. Helsinki
The capital city of Finland, Helsinki all bathing in light and welcoming thousands of visitors every day is a beautiful attraction and a chief town in the uusimaa province. At this city, you will come across a variety of cultural breaks like its city museum, Finnish art gallery and the very famous national museum. If you are fond of historic attractions then you can also encounter some old churches and the pastor's houses in the gray stone. There is a lot in Helsinki that needs not to be mentioned but only to be experienced and you must visit here once for that.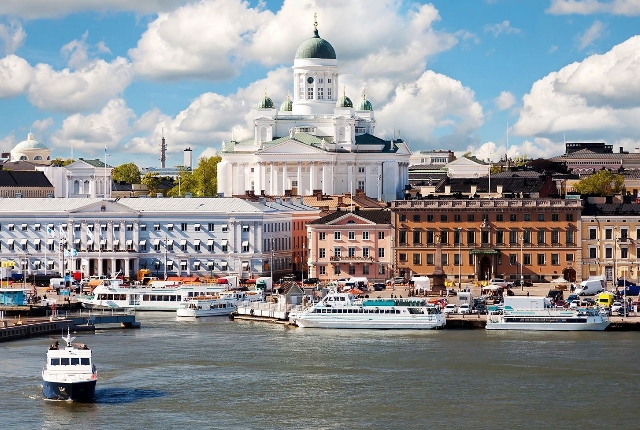 5. Lake Saimaa And Savonlinna
With numerous such sightseeing attractions, Finland becomes a beautiful country with lots of things to do. The lake – the saimaa lies on the eastern part of Finland which has more of sea than land area. There are thousands of marshes, lakes, rivers and ponds making this part a fabulous aquatic playground of Finland. The lake saimaa is also famous as the "lake of a thousands of islands" covering an area of 1300 square kilometers. The savolinna is the chief city in this lake region of Finland.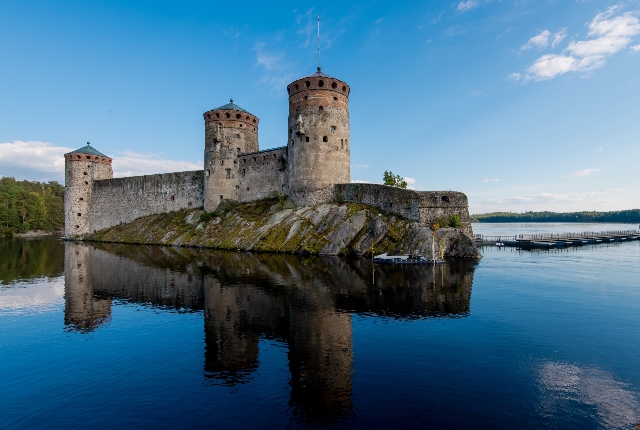 This is more of a spa and holiday resort for those who come to view the lake saimaa. About this town, you must know that it grew and flourished around the castle of olavinlinaa. For those, who want to get access to the lake saimaa, must come at savolinna as it has the main boat service for Lake Saimaa. Do visit the lake, town and mainly its castle having various famous halls like the knight's hall, great hall and the congress hall. You only have to come here and you will find plenty of reasons to stay here forever.