Aruba, a beautiful Caribbean island is popular for its beautiful white sand beaches, outdoor activities and good weather. The island has a rich history, diverse landscapes, wonderful natural places, exciting culture and numerous sightseeing spots. A few featured attractions you must explore on the island are listed below.
Things To Do In Aruba
1. Eagle Beach
Eagle beach is rated as one of the excellent and spectacular beaches around the world. The soft blond beach with clear turquoise water is the widest coastline in Aruba offering shaded areas to rest and exciting water sports. The beach is known for its low rise hotels and fofoti trees. Catamaran sailing, beach tennis, watching turtle hatching and baby turtles are fun things that one must not miss.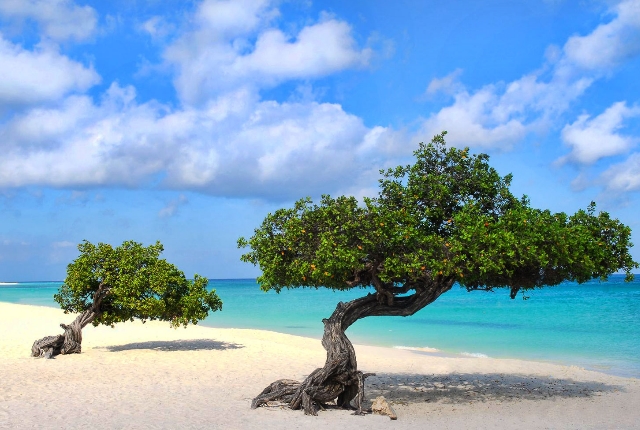 2. Arikok National Park
Extended over about 18 percent of the total area in Aruba, the national park is home to a wide variety of wild species. The natural treasure is a fantastic place to enjoy not only because of the native fauna and flora, but also because of the three distinct land forms that are made from lava, limestone and quartz diorite. It is also an amazing place to go horse riding, hiking and mountain biking. The magnificent views, spectacular backdrop, tranquil caves and amazing natural pool in Arikok make the place worth visiting.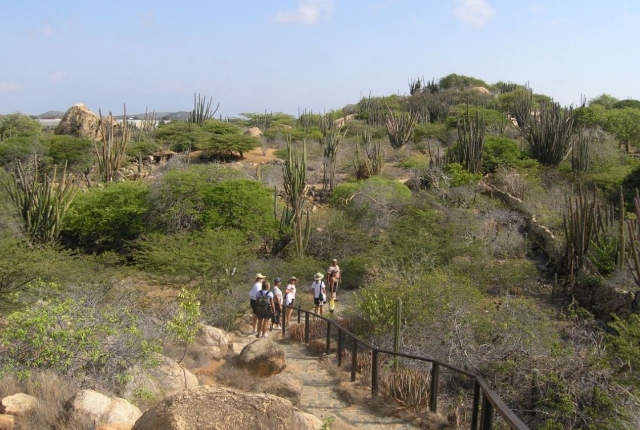 3. Aruba Ostrich Farm
A visit to the ostrich farm will definitely be fun and educative. You can lean about emus and ostriches and rearing and feeding the birds will amuse you. You can hand feed the creatures and interact with them. You can visit the hatchery and learn the mannerism and interesting features about the birds. Guides will answer all your questions and will remain an experience of a lifetime.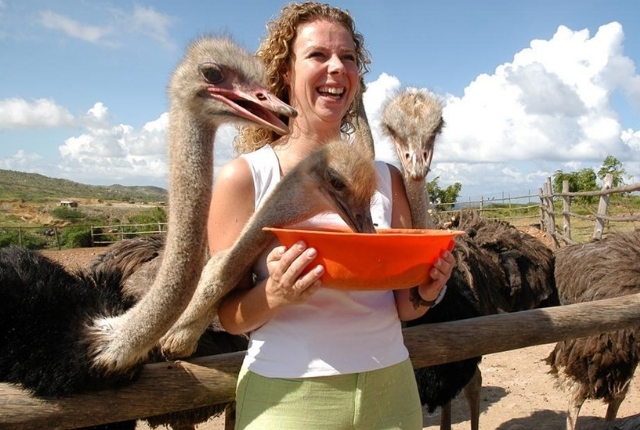 4. Donkey Sanctuary
The place is dedicated to protecting the donkeys of the island. Donkeys which play an important role in transportation on the island are ill and wounded these days. This sanctuary is devoted to saving these animals. Visitors find donkeys in the sanctuary cute, sweet and obedient. You can interact with them and feed them carrots and cut apples.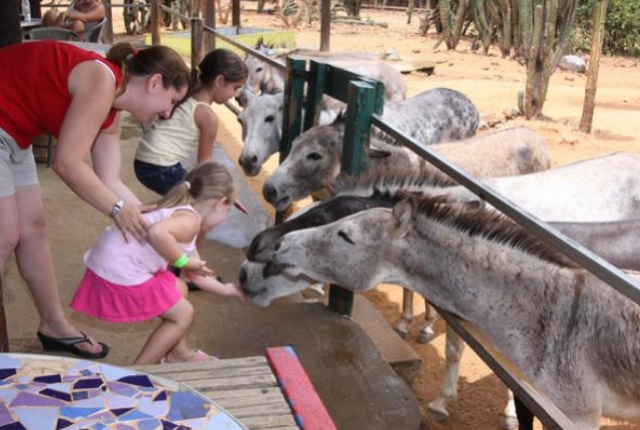 5. Bushiribana Ruins
The rich historic gold mill is a stopping point. The ruins of the gold smelters built by an English company in the 19th century near the sea are a fantastic photo spot today. Only a few collapsed walls stand to speak the history. The fort like structures offers spectacular views to visitors.