Everybody knows that 13 different states of North America were colonized by Britain. These 13 colonies later engaged in Revolutionary War against the empire which brought the country independence. The state of Connecticut was one of those colonies. For this reason this state is one of the most prominent states in modern US. It is a small state but it is the fourth densely populated state too. Connecticut has several interesting attractions for tourists of different tastes. You can visit its natural resources connected with river and hills or you can see the cultural or historical landmarks too. The state capital is Hartford. You can start your tour from this city.
Here Are 5 Must See Attractions Of Connecticut For Tourists:
1. The Capitol Building , Hartford
The capitol building of Connecticut is located in the capital city of Hartford. If you have started your tour from Hartford you can visit this first. The specialty of this building is that it has an unique architecture than other capitol buildings of US. The architecture shows French and Gothic influence in it. It was completed in 1878. It resumed its work on January 1879. There are nice statues that can be seen inside the building also. Guided tours are available for visitors in weekend.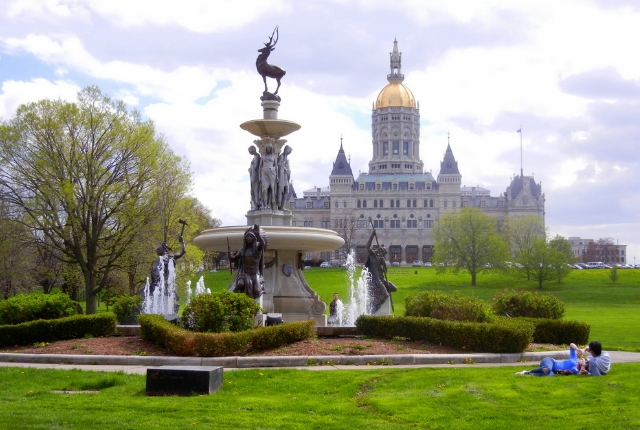 2. The Nautical Museum, Mystic
This is perhaps the most popular tourist atrraction of Connecticut. It is located in Mystic. It is basically a ship or nautical museum that is known by the name Mystic Seaport. Here visitors can see several old ships in perfect restored form that were known for whale hunting in 19th century. Besides there is the exact setting of the old village that used to help sailors before sailing. The whole environment around the area is very hospitable for tourists too.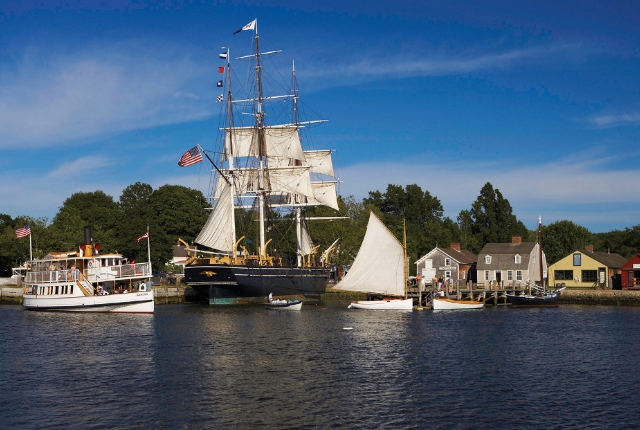 3. Mark Twain House and Museum, Hartford
If you are fan of English literature and such classic works like Adventures of Tom Sawyer or Huckleberry Finn, A Connecticut Yankee In King Arthur's Court etc then you can visit this house where the great author Mark Twain lived for almost 20years. Built in 1874 Mark Twain lived here until 1891. While staying here he penned these immortal works. Now this interesting looking house is a museum for visitors.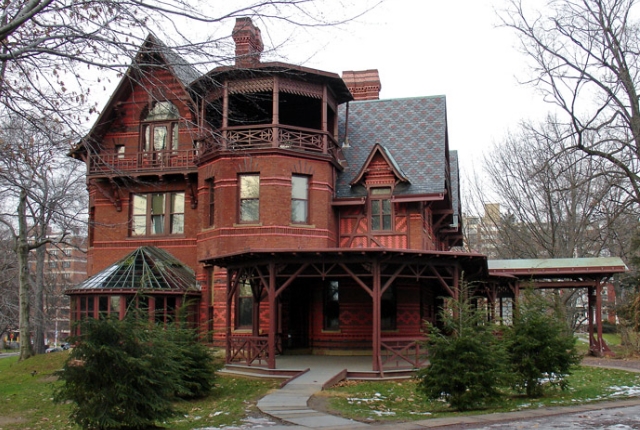 4. Gillette Castle State Park
William Gillette was an American actor who portrayed Sherlock Holmes successfully on stage for first time. This success brought such wealth to the man that he built a house in East Haddam, Connecticut in early 19th century which resembled a medieval castle. After the death of the actor several years later the local govt. took hold of possession of the house and made it a state park. Subsequently it was opened for people to see. There is room inside the castle that looks just like the fictional interior of the apartment of the  famous detective in London.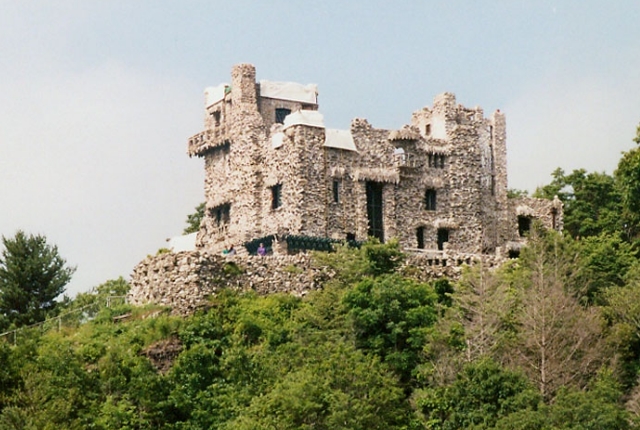 5. The Residence of Harriet Beecher Stowe
The influence of the novel Uncle Tom's Cabin was enormous in American history particularly civil war. The writer Harriet Beecher Stowe lived in a house located on Forest street, Hartford from 1873 to 1896 until death. Here in this house Beecher Stowe completed her ultimate novel Poganuc People. The house is now restored and open for people to see as Harriet Beecher  Stowe Center.