The capital city of Netherlands, Amsterdam is renowned all over the world due to its artistic heritage. Its fantastic canal system, wonderful houses and fabulous museums have helped to retain its old charm. One of the most favoured travel destinations, Amsterdam has plenty of activities for every tourist. While boating around town can be an interesting pastime, visitors will also love to sample authentic dishes at the city's restaurants and cafes. It also provides lot of shopping opportunities and has a great nightlife. The museums, with its collection of masterpieces, are sure to mesmerize you along with the historic sights. When in Amsterdam, there is so much to do and it is very difficult to select a few activities.
Here's A Selection Of The Top 5 Things To Do During Your Trip To Amsterdam:
1. Tour Amsterdam's Famous Museums
Amsterdam's museums are world famous and people throng these places to get a glimpse of antique objects, beautiful works of art and varied historic objects. The Amsterdam Museum is a great place to start off. It brilliantly showcases urban evolution over the last eight centuries and has some amazing objects like a 700 year old shoe. In the old Jewish quarter of Amsterdam lies the Joods Historisch Museum. It has a fine collection of paintings, photographs and artefacts that depict the history of Judaism in the country. The cultural museum of Rijksmuseum is another great attraction that must not be missed.
2. Take A Cycle Ride
One of the easiest ways to get around Amsterdam is on a bicycle. The cycle has been long associated with Dutch history and is a symbol of the country's free spirit. Renting companies allow visitors to choose bicycles of their choice and it is the best way to explore every nook and corner of Amsterdam. At times, it is even better than a guided tour.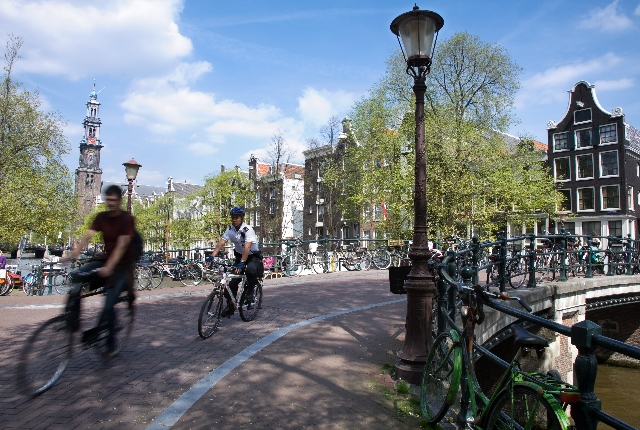 3. Try Local Food
The street food in Amsterdam is quite famous and visitors must give it a try. The most popular of them would be to try a raw herring. Although, it sounds a little weird, it is an absolute delight. The sweet fish flesh is served with pickles and onions, somewhat like sushi and is a hot favourite among tourists. You can also sample some of the best food at Amsterdam's many restaurants and cafes. Renowned eateries serve authentic, traditional dishes along with many international favourites.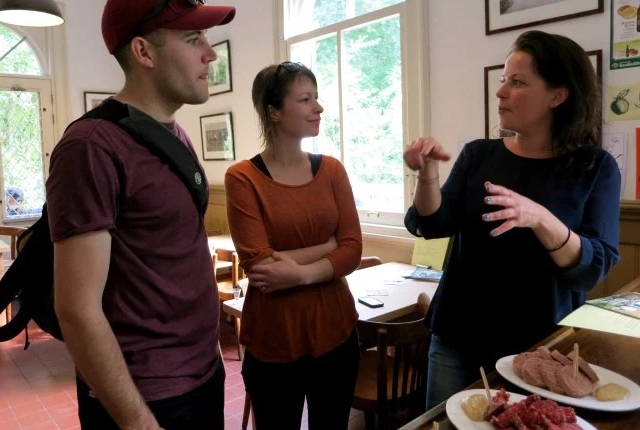 4. Visit Amsterdam's Parks And Canals
Amsterdam has plenty of parks and canals to explore. And if you happen to visit the city during winter, the frozen canals become a playground for skaters. So, if you are interested in ice skating, this is the place to be. During the warmer months, you can hop onto a boat and discover the city as you cruise through its canals. Vondelpark is a famous tourist spot and is a great venue for family picnics. It is the largest green space in the city and is filled with a cheery crowd during the summer when people come here to socialize, eat, drink and party.
5. Do Some Vintage Shopping
Although, Amsterdam has no dearth of branded shops and modern shopping malls, try some vintage shopping from its flea markets. The Albert Cuypmarket in Pijp is ideal for picking up everything from sherbets to smoked eel. Organic farmer's markets are also arranged and these are great for taking home some fresh produce. Antiques, shoes, clothes, souvenirs, local products, food and beverages can be bought at great rates from these flea markets.